So we are coming up on 5 months of being a Full Time RV family! It is crazy! Living in our house feels like a lifetime ago but then again it does not feel like we have been living at Jellystone for 5 months! We have learned so much as individuals and as a family. We are hoping we can continue with this lifestyle. Don't get me wrong there are times we miss the conveniences of living in a house but we don't really miss our old life. We like this new life we have created. It is amazing how we have all been able to adapt and how this now feels like home. What is the saying – Home is where you park it – that is us :)!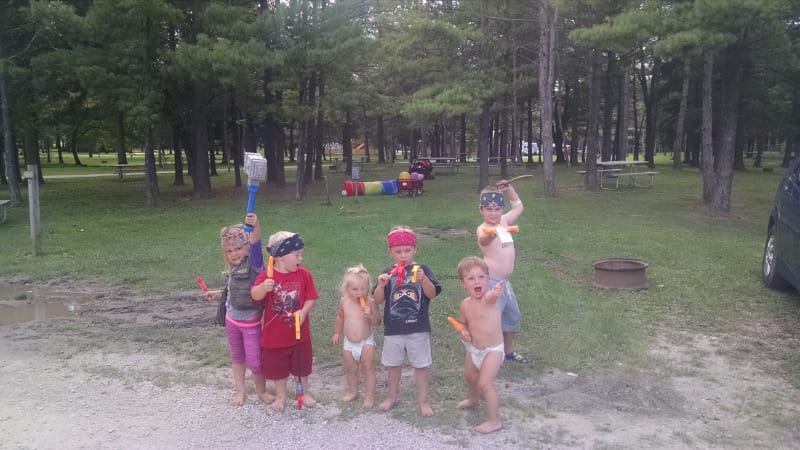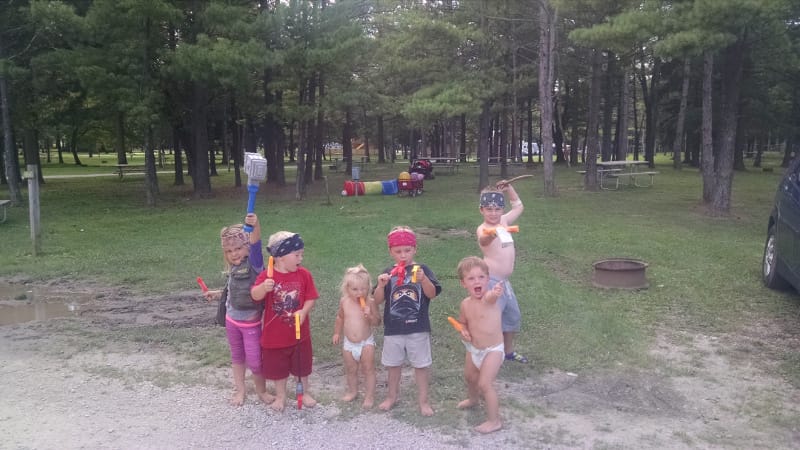 Our next step will hopefully mean doing a lot more traveling – which we are excited about – but which also means we will have to leave our family and friends – that will be HARD! We see friends and family multiple times a week now – so it will be an adjustment! We are hoping – no counting on people coming to visit us when we are traveling!
Megan (my sister) and I have been talking about how hard it is going to be to leave each other (they have been parked next to us for the whole 5 months). We have been able to experience that old school community – that I think is so lacking in today's neighborhoods. There have been so many mornings where we have been able to talk over our morning coffee while the kids just tooled around. And if it wasn't in the morning then at some time during the day we were able to hang out and talk. Adult interaction when you are a stay at home Mom is a MUST HAVE!! It was also nice to be able to watch each others kids for a few minutes here and there so we could get things done or focus on just one of the kids. Not to mention how much we are each going to miss each other's kids! Both of our families went up to 6 kids when we moved here! We are hoping in the future that we will be traveling together again one way or another but at this point we don't know when that will be!
I am excited for this next step in our journey, yet nervous about the changes that are coming. I am definitely getting restless and I am ready to explore new places – but leaving what has become familiar is also scary. Our next step is a State Park – which will be quiet a change from a RV resort – and we just found out we won't have water at the campground – so that will be interesting! But we will make it work!
Here's to New Adventures!! And here's to moving on!
DISCLOSURE: This post may contain affiliate links, meaning I get a commission if you decide to make a purchase through my links, at no cost to you. Please read my disclosure for more info.