Vacations are a great time to explore new places, sit by the beach, swim in the pool, and just relax. They are also a great time to reconnect as a family and one of the simplest and least expensive ways to do that is by playing games together as a family. Over the years we've played many different games, but only these few made it to the top of our list of family travel games.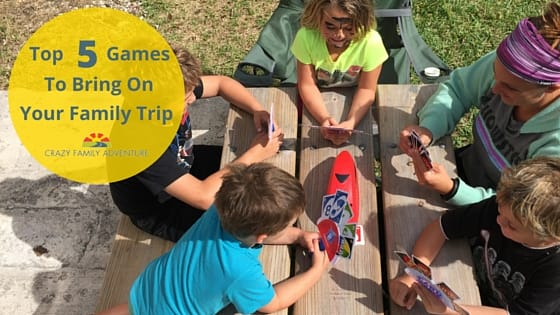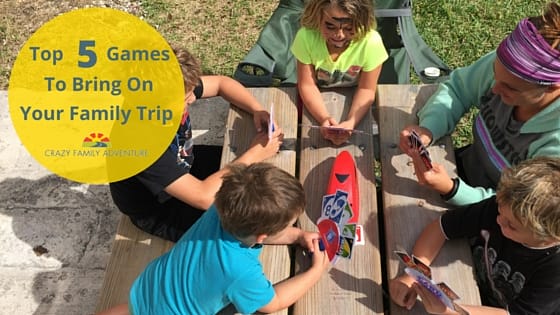 The games we list can work for kids of all ages.
Our Top 5 Family Travel Games:
1. Charades
Seriously this game is so much fun for everyone and totally brings out your goofy side. We recommend The Best Of Charades For Kids
because it has pictures on it, so even our 3 year old can play. He's a total ham.
2. Uno
Yes, a classic and so easy to bring along since all you need is a deck of cards. We prefer this one since with a large family we want a game that has enough cards so all of us can play together.
We have Uno Attack
– so if you have extra room we recommend going with Uno attack because holding your breath and pushing that button adds to the fun!
3. Stinky Pig Game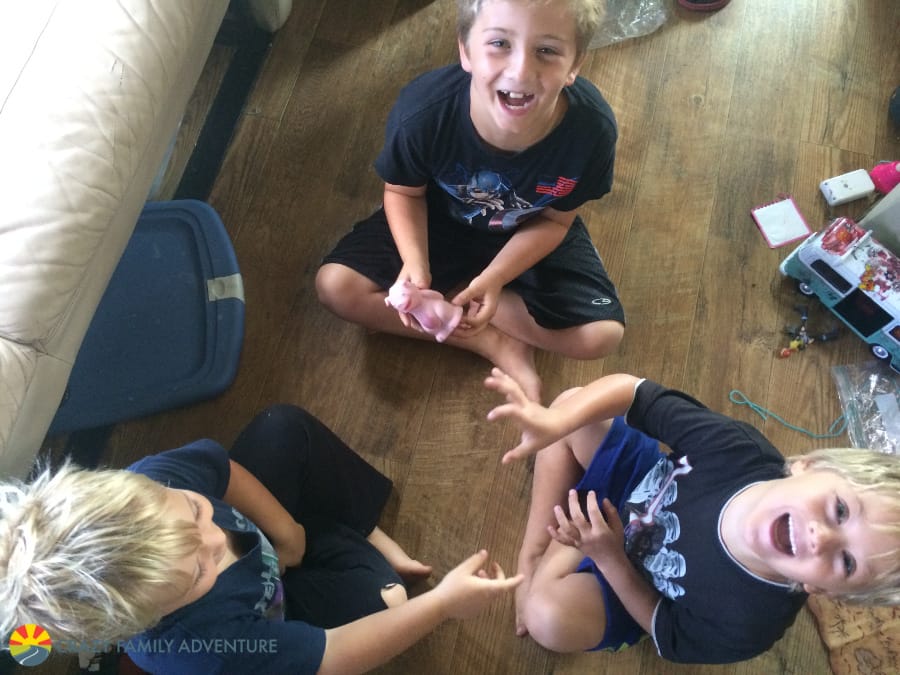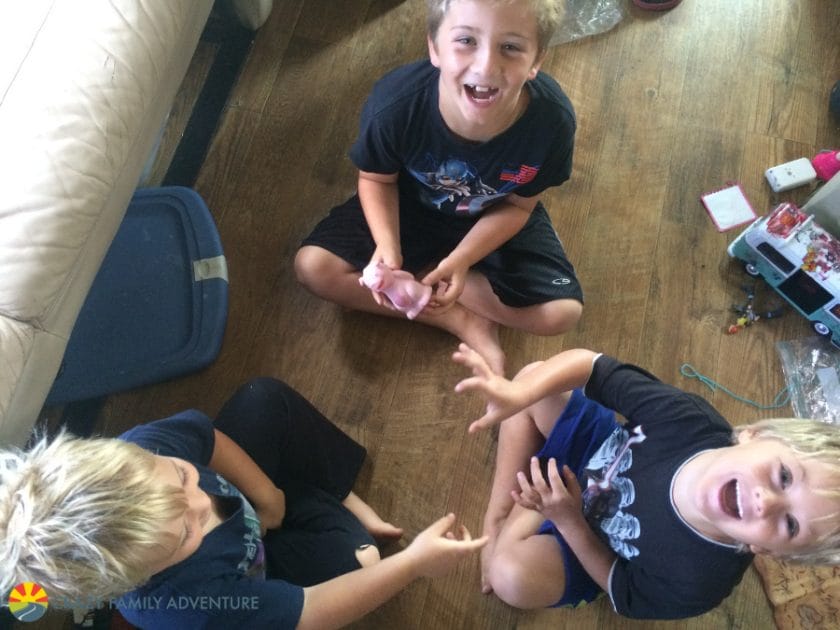 Yup, you read that right, Stinky Pig Game
. It's basically hot potato, but instead of a potato, you have a pig that plays music and then randomly farts. If he farts when you are holding him you get a chip. The first to 3 chips loses.
It is a really fun game and you can make up several variations so you can play it over and over again. And let's face it, any game that makes farting noises is a winner with kids 🙂
[clickToTweet tweet="Let's face it, any #game that makes #farting noises is a winner with #kids" quote="'let's face it, any game that makes farting noises is a winner with kids'"]
4. HeadBanz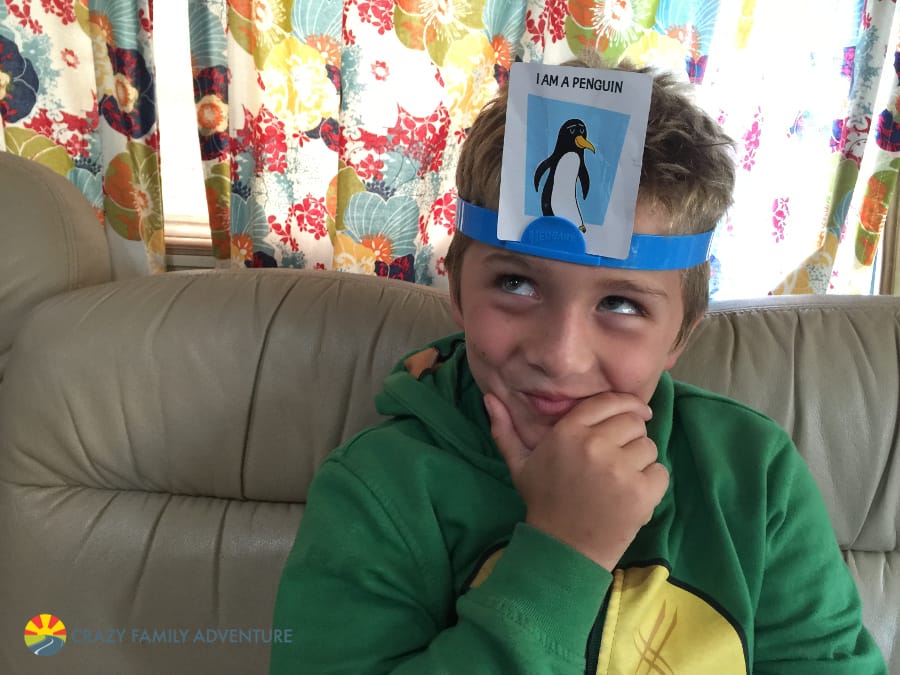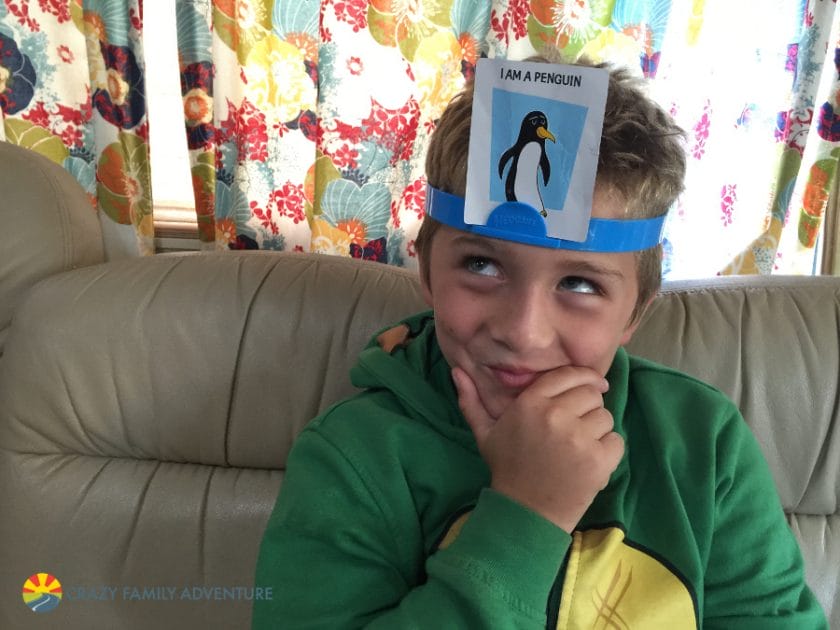 This one takes up a little more space in your suitcase, but not much. We can fit the whole game in a gallon size Ziploc bag
.
HedBanz
is where you draw a card face-down, put it in your headband, and ask questions to guess what your card has on it.
Another one that is great for all ages since it has pictures on it. However our 3 year old has a hard time not just telling everyone what they are . . .  we are working on it :).
5. Storytelling
The last one isn't a physical game, but more of an interactive game. Storytelling in a group. You can all snuggle up in bed or on the couch and go around asking each kid a question that shapes part of the story. Should the main character be a boy or girl? Where should they be on a beach, desert, mountain, etc? What are the characters names? You can go on and on with as many questions as you want.
Then mom or dad can make up the story using all the answers or your kids can take turns making up the story. The other option is to do a group story where each person gets a turn telling a part of the story.
Our kids love this and we love how it helps everyone with learning and creativity.
Yes, there are hundreds of other games out there, but these are our go-to games since everyone in our family can play and they are easy to pack and don't take up much room.
Games are a great way to end a busy vacation day and give everyone a chance to unwind together as a family doing something fun!
Do you have any family travel games to add? Let us know, we're always looking to add to our repertoire!
Disclosure: Links in this post are to our affiliate Amazon. Purchasing through the link will not affect the price, but will provide us with a small percentage of the sale. Thank you for your support! #truth
DISCLOSURE: This post may contain affiliate links, meaning I get a commission if you decide to make a purchase through my links, at no cost to you. Please read my disclosure for more info.