Rainy days in an RV can be interesting to say the least! The amount of space we have is limited and everyone likes to be close to me and each other – so it isn't like people disappear to their bed to read a book or watch a movie by themselves yet (I know the day will come!). So here is my take on Rainy days: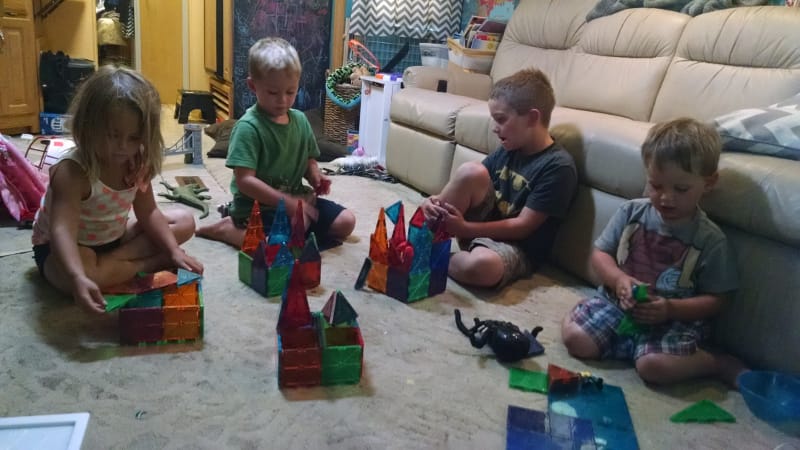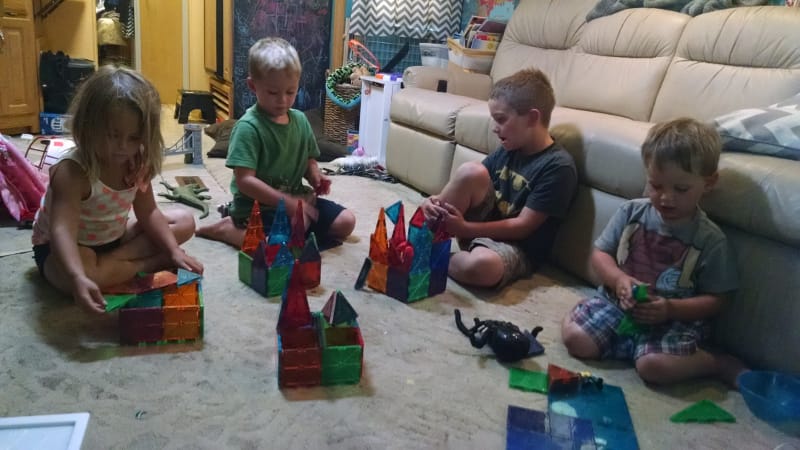 1 – I actually enjoy them! The reason being everyone is contained in one place. When we are outside they are all over the place, across the road, in other campsites, they want to go to the park, up the front, etc. . . With everyone being inside it actually allows me to take a breath for a minute!
2 – It causes us to slow down and really focus on what we are doing. There aren't as many distractions when you are inside so you really focus on what you are doing in the moment.
3 – We can all sit down to watch a movie together and usually we can make it through at least half before at least 2 of the 4 are up trying to do other things.
4 – The rain sounds really cool hitting the roof of the RV!
5 – I can handle one rainy day but 2 rainy days in a row gets to be a lot tougher!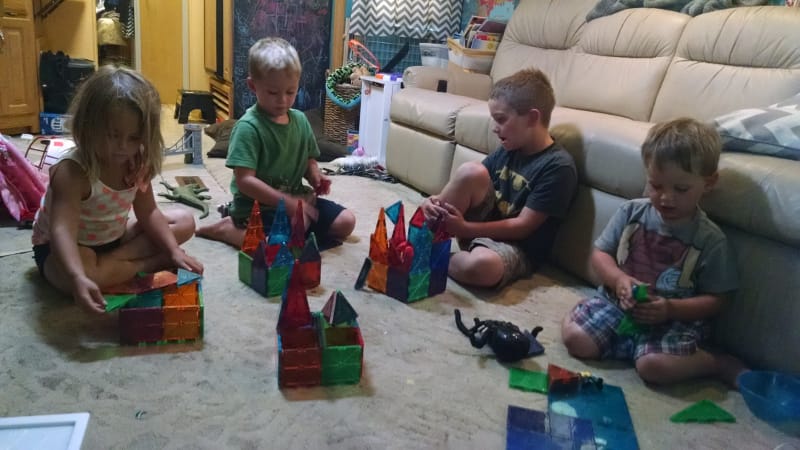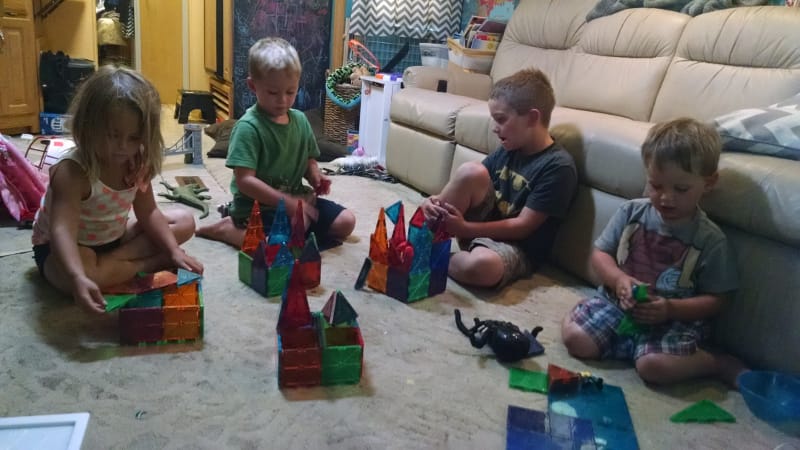 I would be lying to say I don't miss our large finished basement/playroom at the old house – especially on rainy days. Or the fact that when we did go outside after it rains we could avoid the wet grass and mud. Living at a campground – everything is soaking wet when you go outside after it rains and it is inevitable that everyone will get wet!
So as long as we only have a few rainy days here and there I will take them and we will enjoy them and enjoy the time it allows us to reconnect!
DISCLOSURE: This post may contain affiliate links, meaning I get a commission if you decide to make a purchase through my links, at no cost to you. Please read my disclosure for more info.