When I was pregnant with Carson we were the type of parents that bought all of the accessories and tools you "needed" to have a baby. That's what good parenting is, right? We never thought we would co-sleep and we had the crib set up in the other room all ready to go. Then Carson was born – everything changed :)!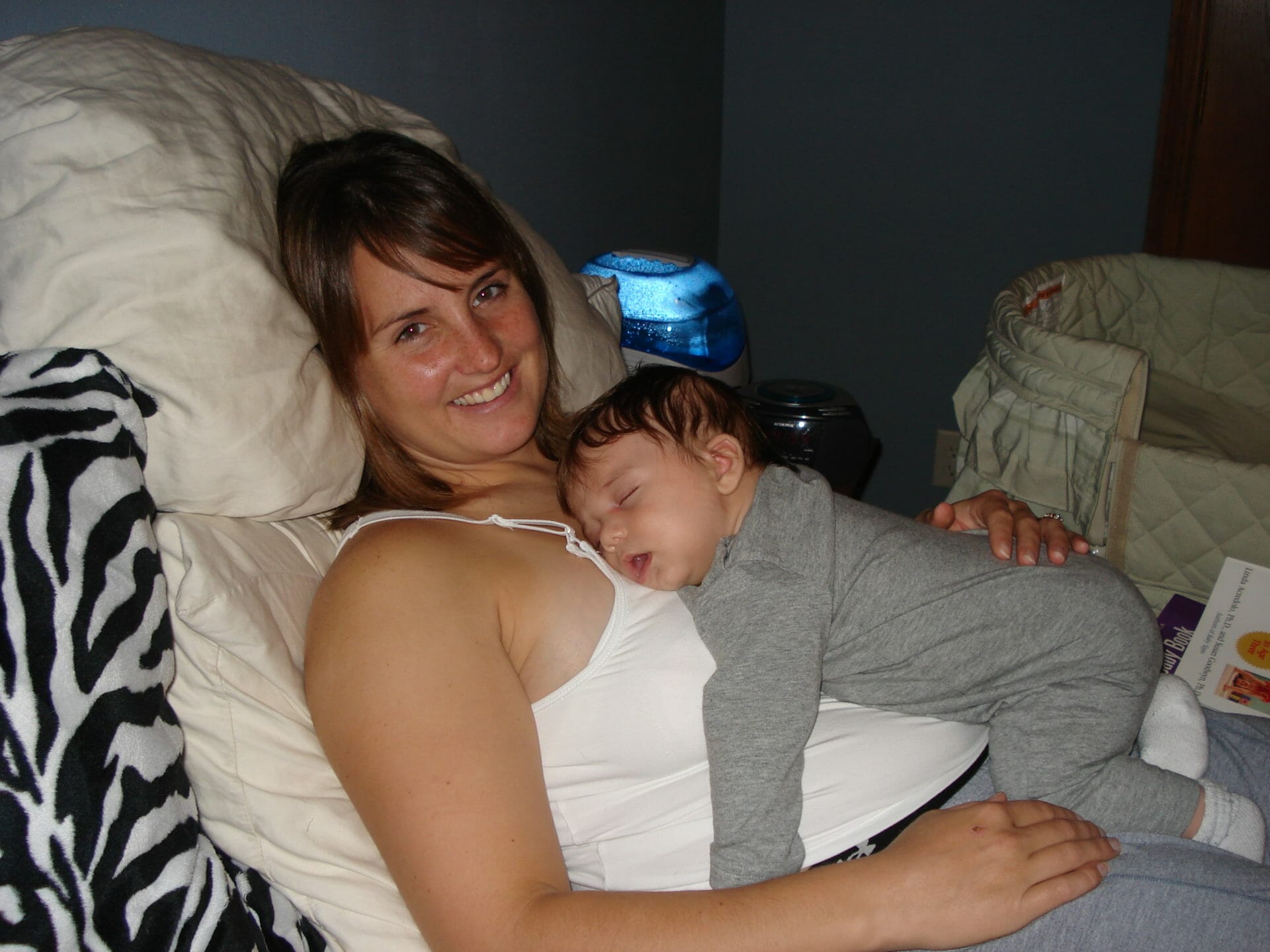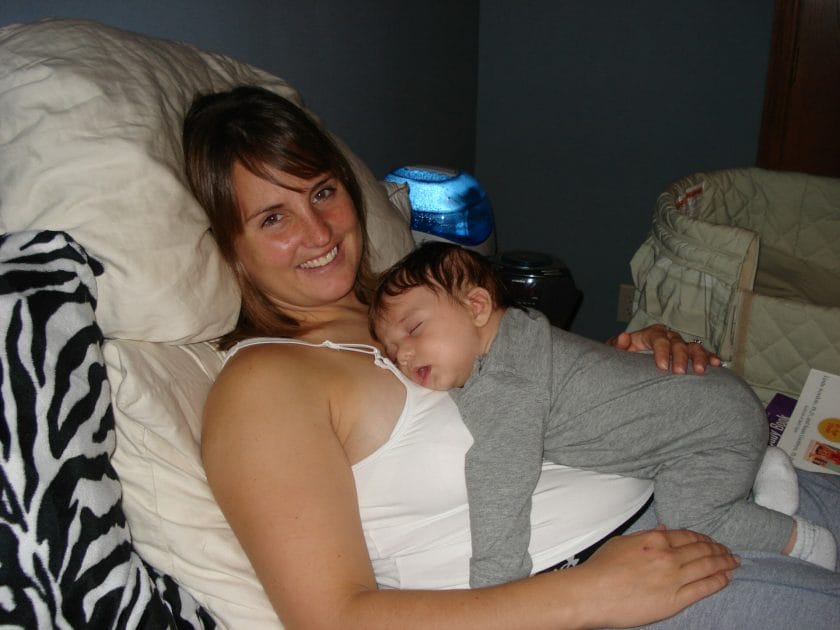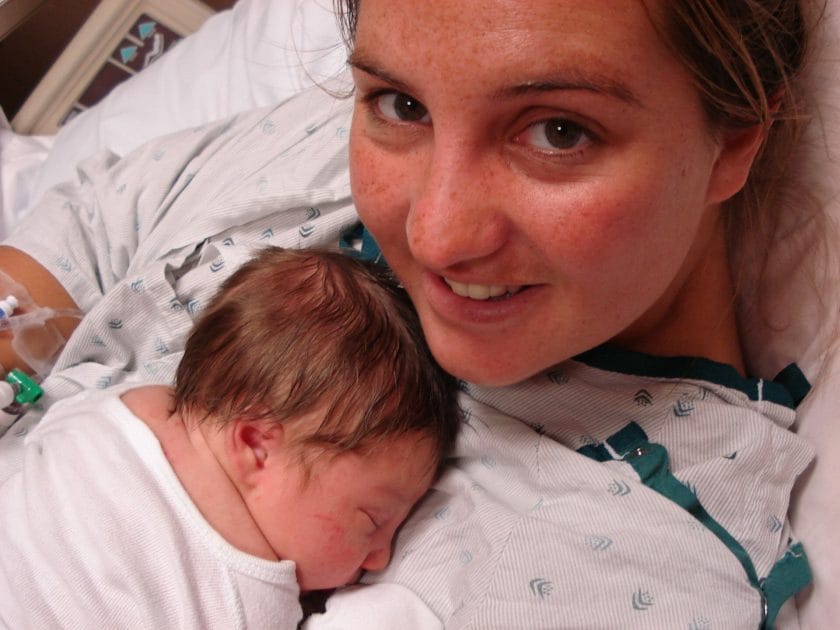 There was no way I was going to put him in the other room to sleep at night!
Thankfully we had gotten a bassinet for our shower and the bassinet went right next to our bed. He slept in there for a little while but spent most of the night sleeping on my chest. I held him all day long – no need for the swing or all the other accessories! We even held him when he took his nap up until he was 9 months old.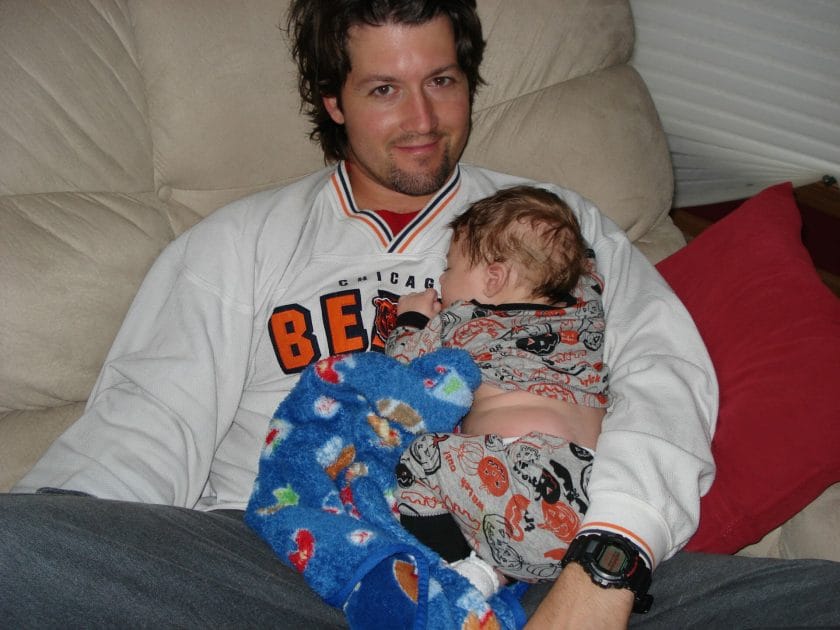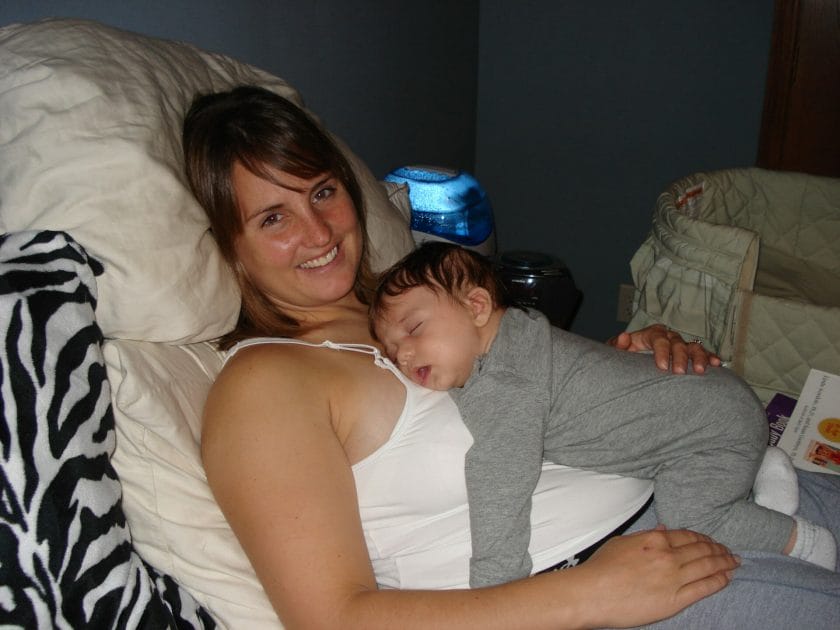 Yes it was hard adjusting to being a Mom and I had a lot of issues with breastfeeding (took 3 months until I really had the hang of it and my bloody nipples had healed – but I stuck with it! Never used formula and so glad that I pushed through! And had great support from family and friends!). But looking back on that time it was such a peaceful time and I am so lucky I was able to stay home with him! During this time we came across Dr. Sears and Attachment Parenting – I think someone at Le Leche League mentioned his name and that was that! I read his book The Attachment Parenting Book : A Commonsense Guide to Understanding and Nurturing Your Baby
 and that was what we used as our guideline going forward. It was a perfect fit for us and felt so natural! It is all about the 6 B's (Bonding, Breastfeeding, Babywearing, Bedding close to baby, Belief in the language value of baby's cry, Beware of baby trainers) we did them all and still try to do them as much as possible (this will be another post). I am lucky that my husband is supportive and believes in this parenting style as well. If he wasn't on board it would not work! As we have had more kids it has gotten more challenging – and was especially challenging having twins 🙂 – but lucky for us my Mom retired to stay home with me to help when the twins were born! This made it all much more possible! I would highly recommend this form of parenting – it has been challenging yet very rewarding for us!
DISCLOSURE: This post may contain affiliate links, meaning I get a commission if you decide to make a purchase through my links, at no cost to you. Please read my disclosure for more info.