We have reached the next step of our adventure! It feels so surreal! It has been 6 months since we moved out of our house. Our first stop was Jellystone RV resort for about 5 months (check it out here) and then we have been to Bong State Park in Kenosha, Wisconsin and then Illinois Beach Park in Zion, Illinois. And now we are on the road to Tennessee for 3 weeks. We will then be back to Zion, Illinois and my Parents house for Thanksgiving week. Before we head back out for 3 weeks in December. Craig was approved to work from home for the weeks that we are gone! We are so thankful that it all worked out!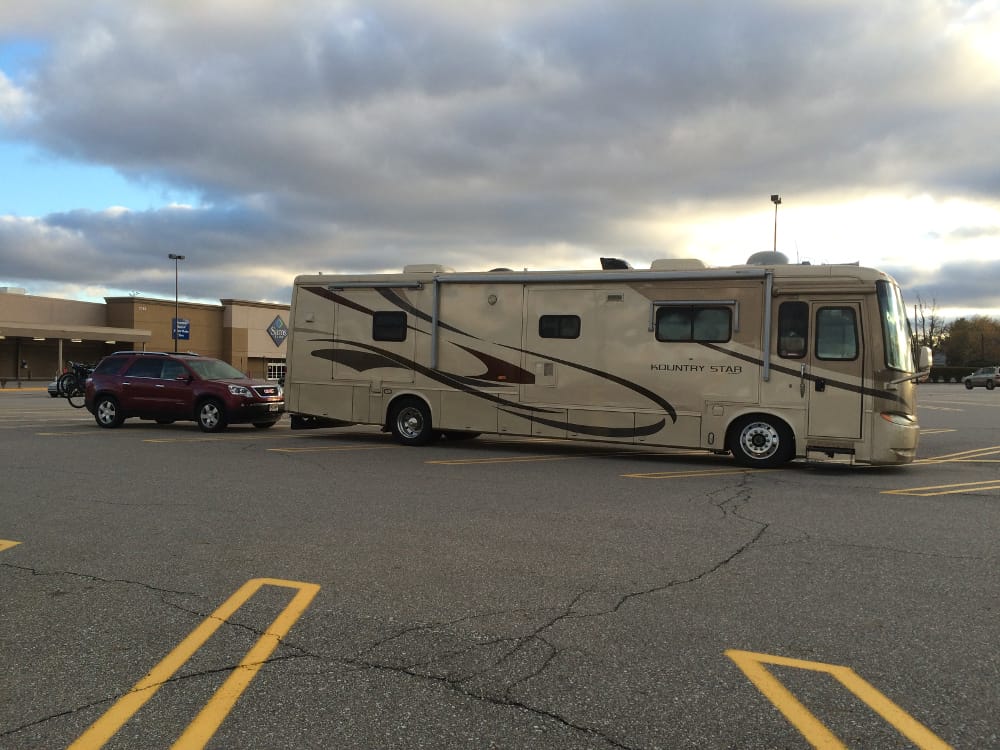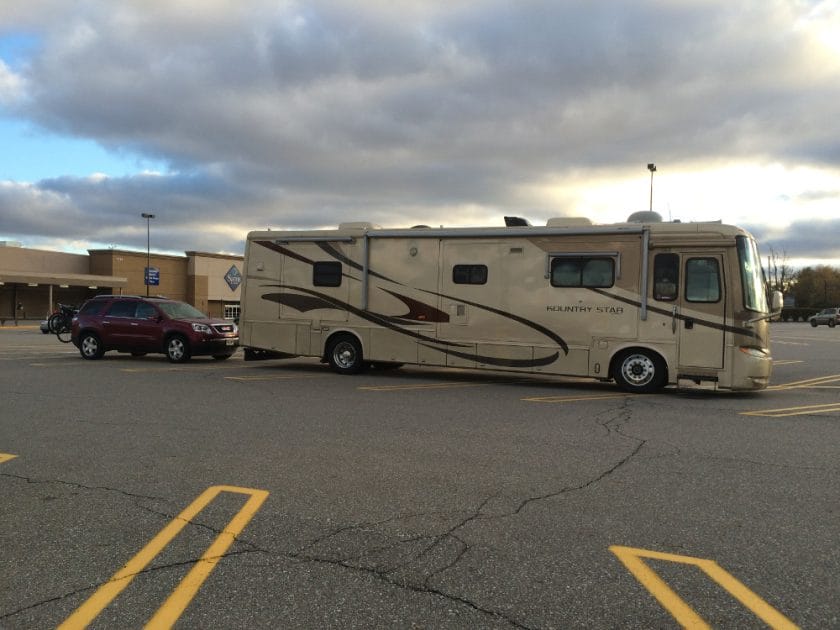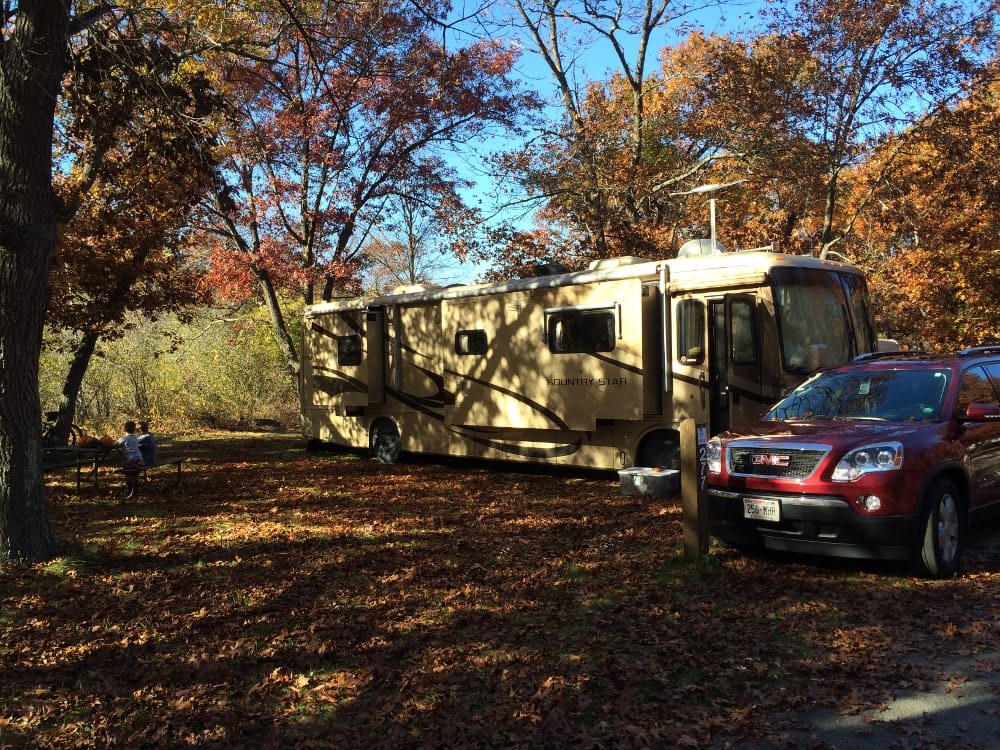 Going through each stage of this adventure has been quite an experience! A lot of time, energy, and work has gone in to each stage. For the past month or so we have had to do quite a few things.
First was downsizing again. We had a shed at Jellystone that we had to get rid of – that was filled with bikes, outside toys, 3 ride on toys, and we also had a sand table and a few other toys that we weren't going to be able to take with us. Luckily my parents have been so helpful and have let us borrow their truck so we could move everything and they have been willing to take some of the things we weren't ready to get rid of yet. Then the rest of it went to friends, goodwill, or is in our "moving garage" AKA: Craig's SUV . . .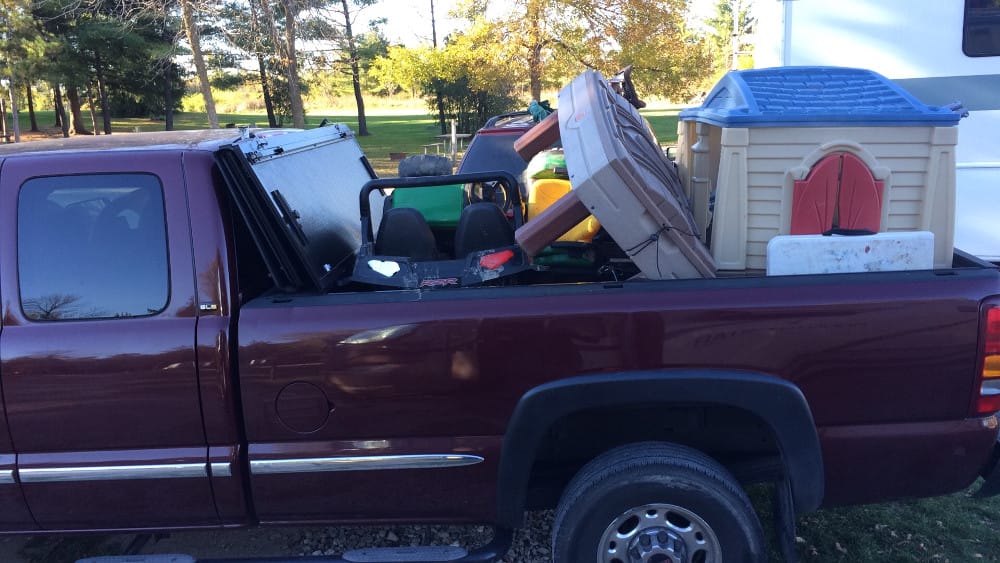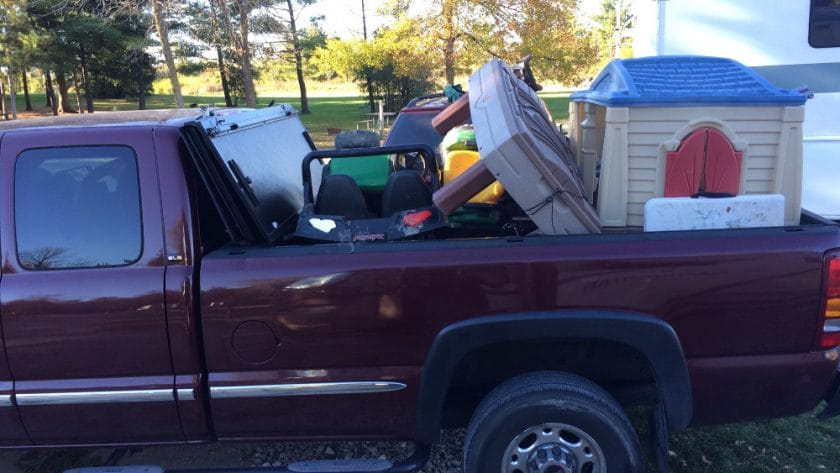 Then we had to go through the whole clothes change – checking sizes of the clothes we had for the kids and getting rid of things that didn't fit anymore. Then getting fall/winter clothes out and getting new ones if they needed them. Making sure we had gloves and hats for everyone and winter coats – along with boots. I have also learned that living this way we NEED rain boots! We have ruined to many shoes by not having rain boots for the kids! We will be keeping all seasons of clothes out for everyone since we will be doing a lot of back and forth from warmer climates to the cold of Wisconsin during the winter.
Then we had to get the whole car situation figured out since we are not able to tow our van 4 down. We narrowed it down to a GMC Acadia – this is one of the larger midsize SUV models with bucket seats in the middle – which we need so the dogs will fit (dogs are 90 pounds and 60 pounds) that can be towed 4 down. We found one on Craigslist and we went and picked it up. It is nice and has a media center so the kids like that! But I definitely miss the space we had in the van! So once we got the car we needed to get everything ready so we could tow it. That included: getting a tow hitch added on the back so that we could put our 5 bike – bike rack on it (Knox's just goes in the car for now). And then adding wiring and a baseplate to the front so that we could tow it behind the RV. Then we needed to get an oil change on the RV. The RV took 25 quarts of oil!! And cost $500 for the oil change (they replaced the oil filter and also 2 fuel filters and checked all the fluid levels and greased the front end).We also needed a brake buddy for the car – a machine that pushes down on the break in the car when we are breaking the RV. Craig drove all the way to Madison the day we were leaving to pick one up!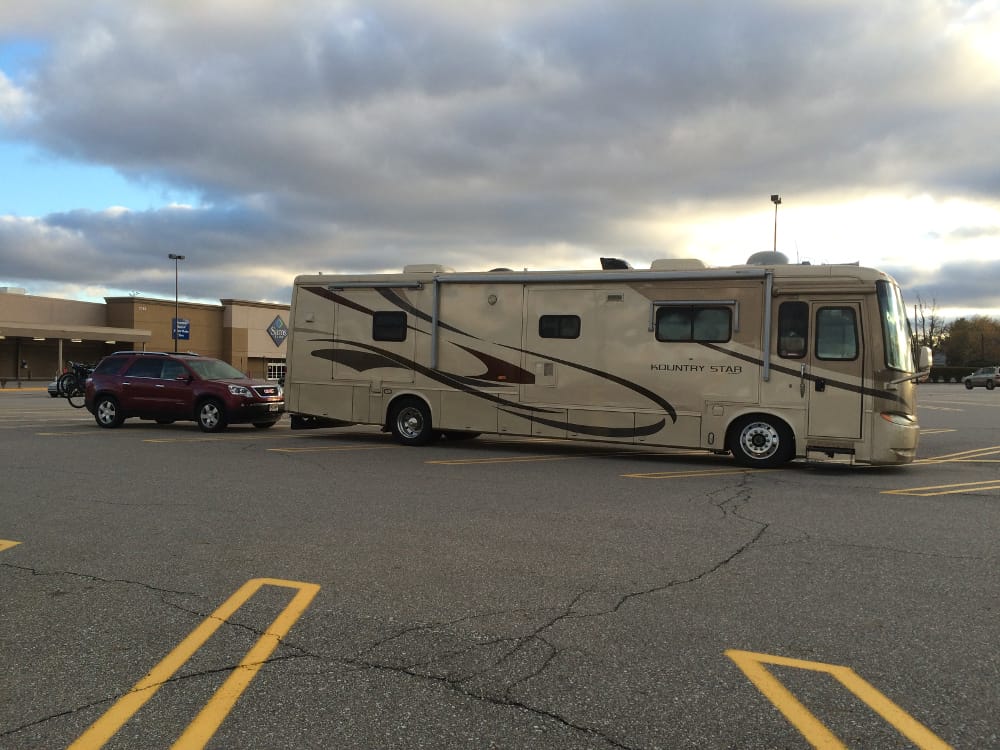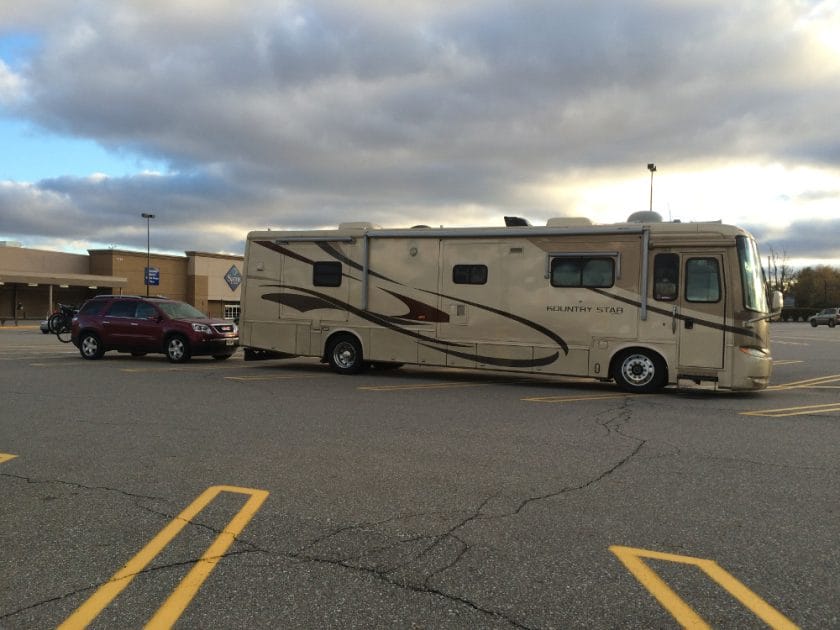 Then there are the cars – we currently have 3 of them. We are trying to sell our van – but only had it posted for  a week and have not sold it yet. Then we have Craig's car which we need to keep for when we are home. So musical cars started . . . Every time we have had to switch campgrounds we have had to first bring one car somewhere and then gone back to get the RV and the other car (Since we couldn't tow it yet). Luckily Craig's parents let us leave a car by them for a while – so that helped! And now when we are going to be gone for 3 weeks – Craig was able to leave one car at Parkside – parked by the police station there and then my parents said we could leave the other car in their driveway. We are so lucky to have such supportive parents! They make the whole process easy – that is for sure! I told Craig we have to be sure we are as supportive and helpful with our kids when they are older!
So in the last week before we left we took care of all of this – it was a BUSY week! Our kids were AMAZING and have spent LOT's of time in the car going all over the place to get things taken care of. I guess we were preparing them for traveling :)!
Did I mention that I also had 3 Dove parties (link) during that week – Monday, Tuesday, and Wednesday night. I somehow always end up adding more to our plate. But it was worth it! The parties were great and we need the commission money to pay for all this stuff!
So we are here ready to go! It has been a wild roller coaster ride of emotions! I feel like only being gone for 3 weeks makes it feel more like a vacation so of course we said bye to friends and family but it did not feel like we were moving just that we were going to be gone for a little while. And here we are starting the next phase of our Adventure. Through out the day there are times when I just stop and think – WOW we are actually doing this. How many times do we talk about what we wish to do or think about how cool it would be to make a big life change and to just go for something new and different. Then I think we are doing it – literally living it – and I have to stop and really soak it in! Our goal has always been to get to where we can travel and we are here! So HERE WE GO!!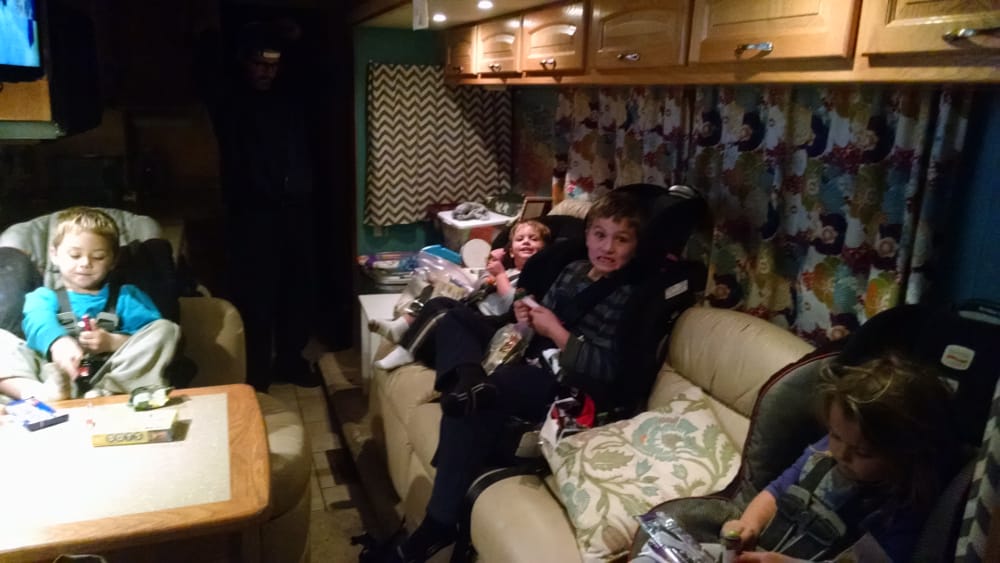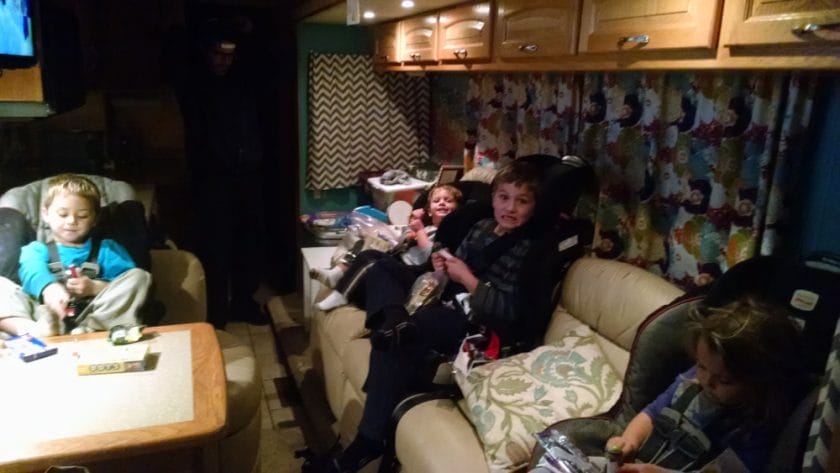 DISCLOSURE: This post may contain affiliate links, meaning I get a commission if you decide to make a purchase through my links, at no cost to you. Please read my disclosure for more info.