Hitting the road has definitely made our kids more adventurous! Before we left we would go to a lot of museums and activities around our home town and the kids always had a good time.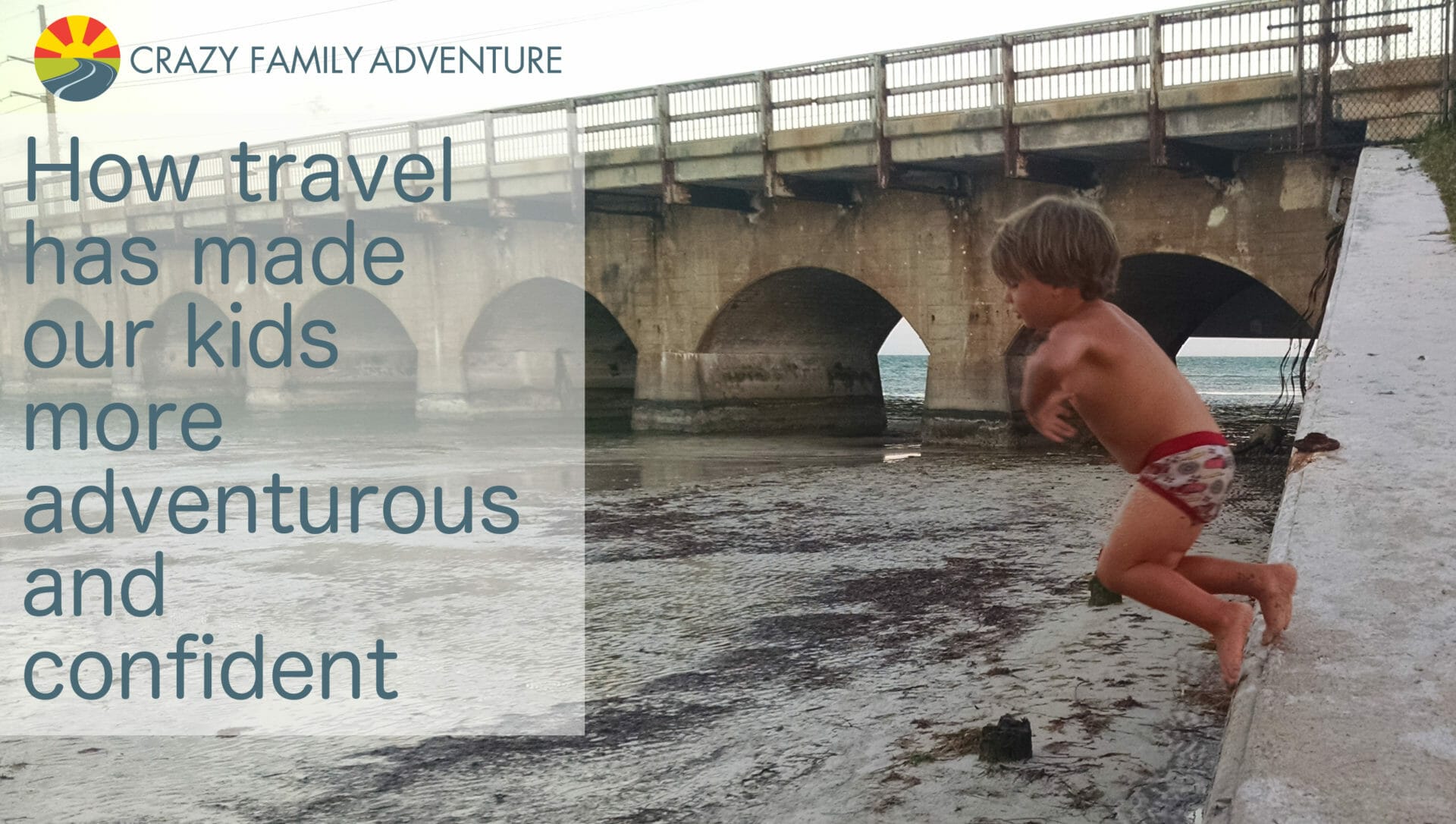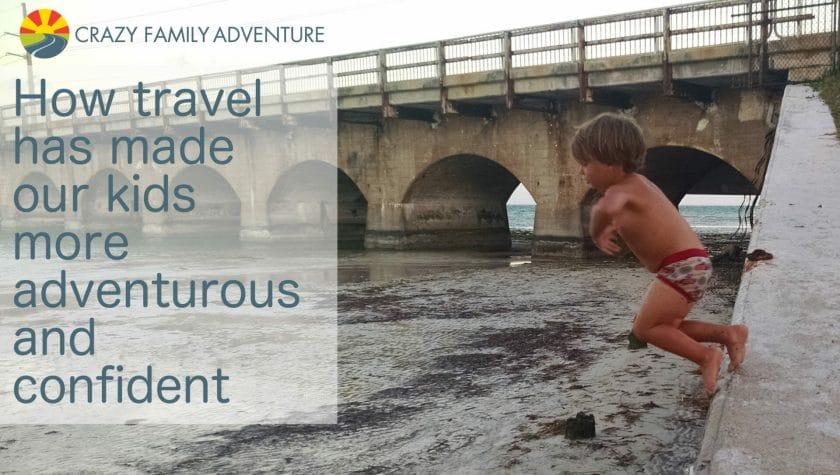 Carson use to have a fear of swimming in the ocean because he was afraid a shark was going to get him – I have the same fear!! But on this last trip he was the first one in the water and he had his goggles and snorkel gear on and was trying to find fish and other animals.
He also swam all the way out to the buoy. At this point I keep telling myself, this is great, there are no sharks out here, it's all good, OK let's go back!! While trying to hide my own fears the whole time!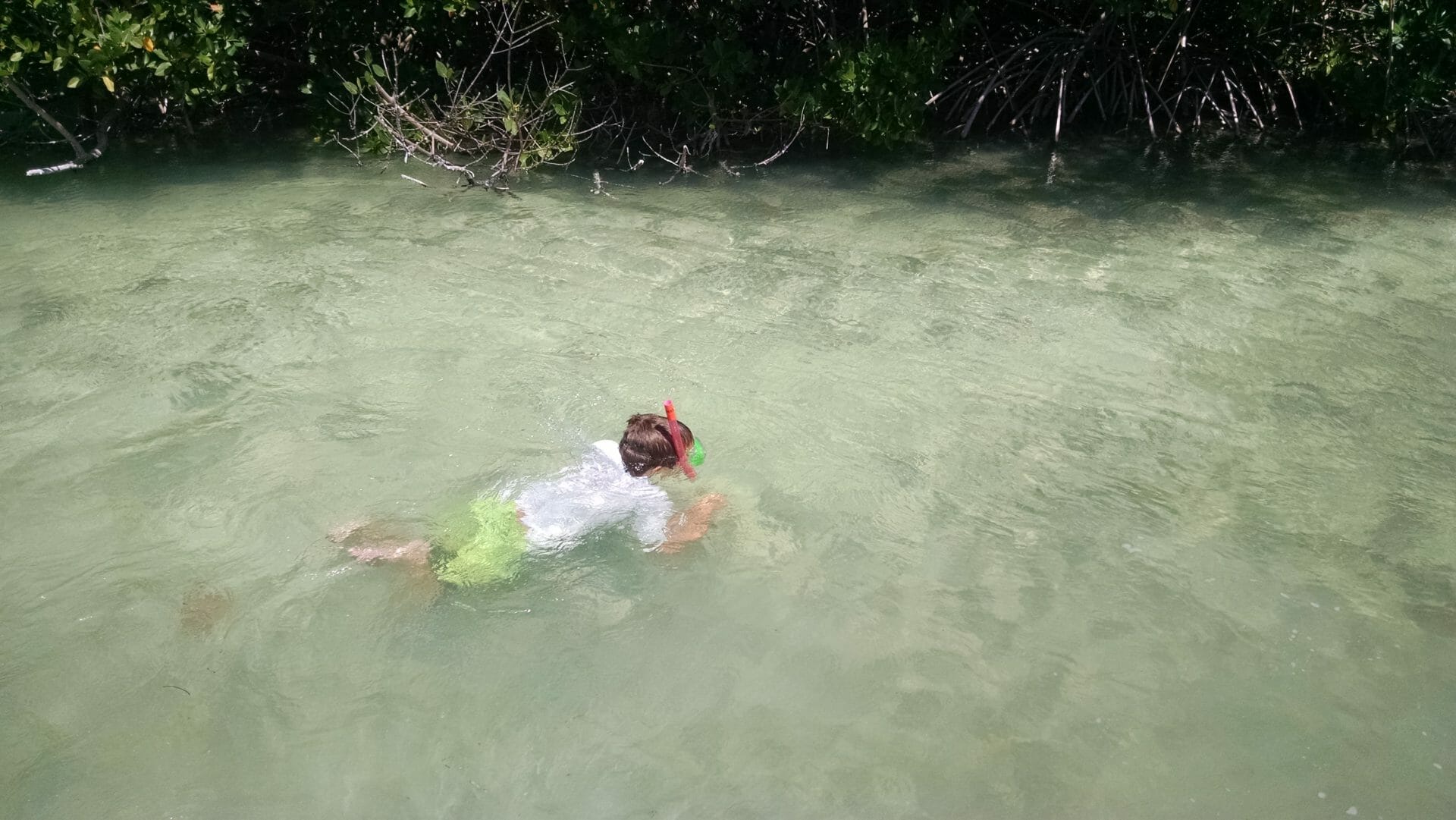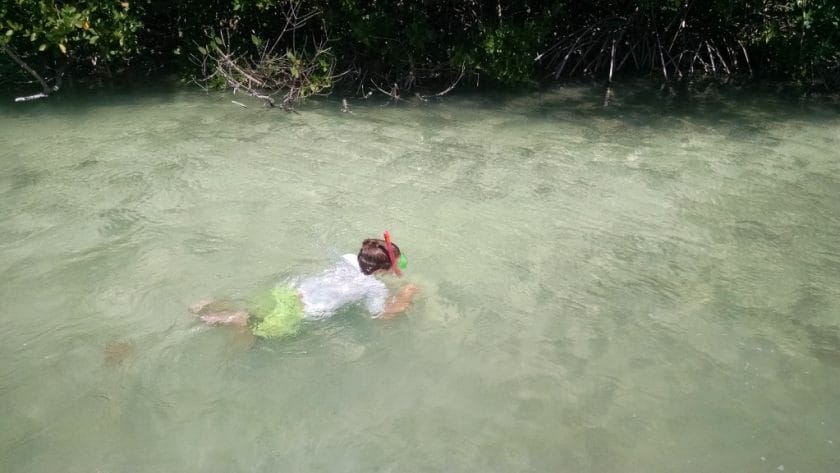 All of the kids were very hesitant to get in the ocean in the beginning. I think it had to do with the unknown. But now they know the Ocean so they feel more comfortable in it. We are hoping that they continue to feel this way as we head away from the Ocean and into other parts of the country.
We use to go to touch tanks and the kids really didn't want to put their hands in the water. Now I have to stop Cannon from falling in, he is reaching so far down to pick things up and to touch them. Is this an age thing? Maybe. But it really seems like it is driven by them just having more of a comfort level in new and unusual places and a confidence in themselves that they can handle it.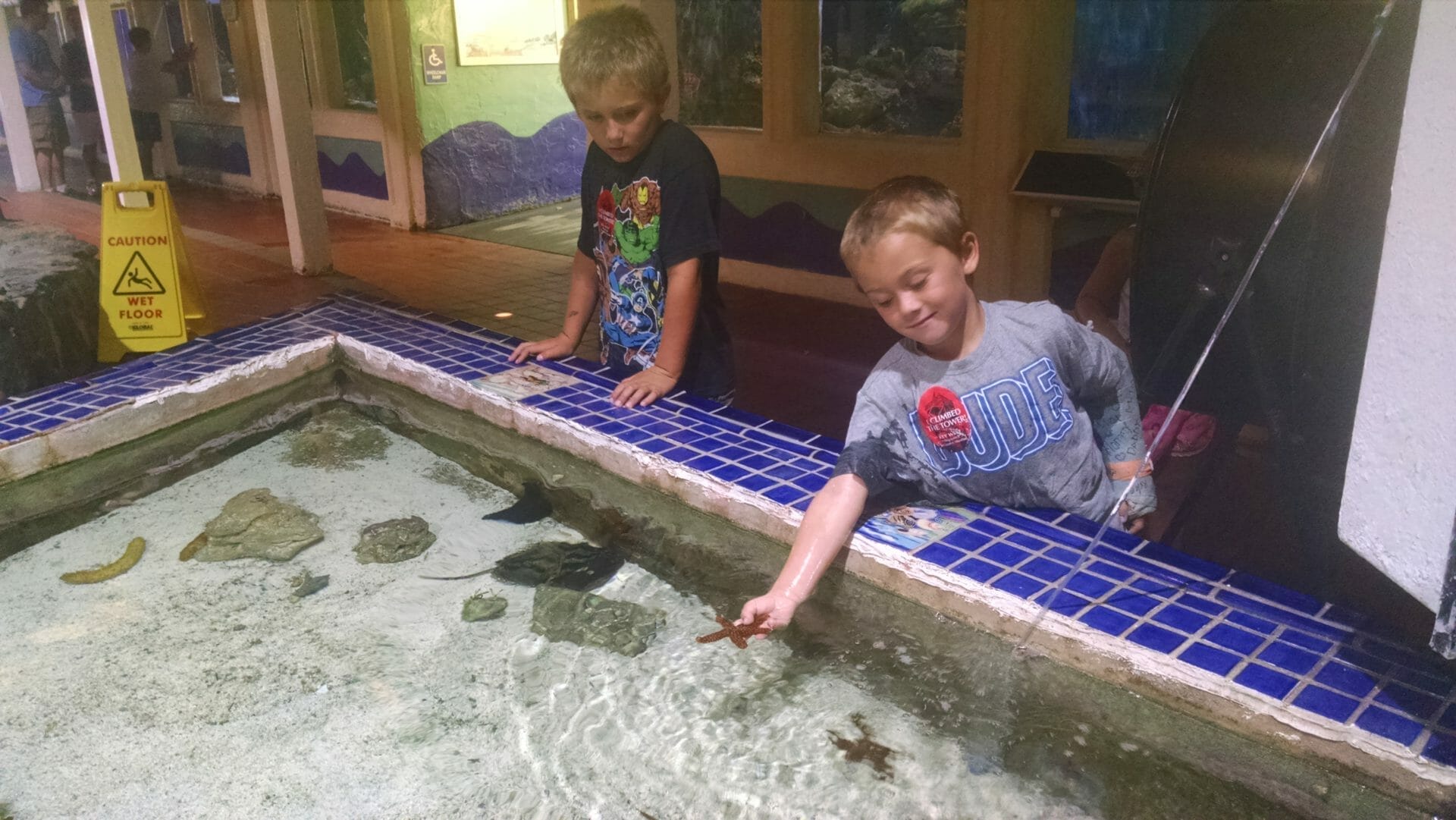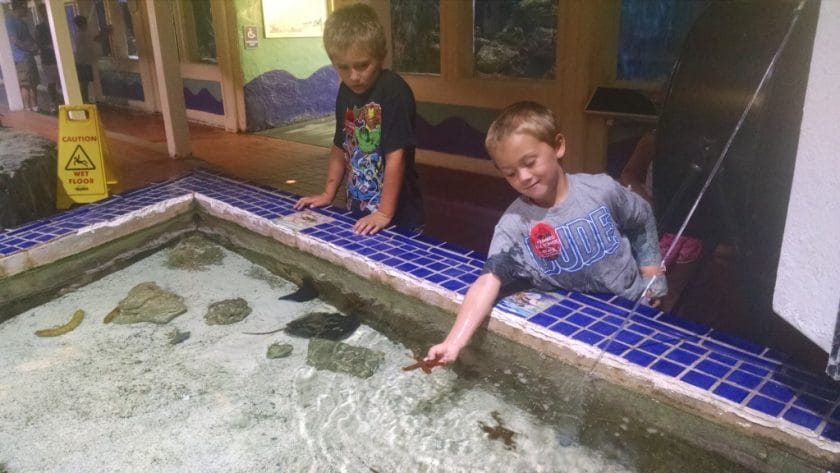 I was concerned about how the kids would do with things like this since they weren't super "adventurous" before we left to travel. They have no issue getting dirty or running around outside. But when it came to exploring new places they were more reserved. I am hoping these last few months is an example of what is to come. We would love for our kids to face every new adventure and location with excitement and wonder versus a fear of the unknown.
There is something to be said about being comfortable in your own home, your own town, your own family. But how liberating if you can also feel comfortable in unfamiliar situations!
Fear is so instilled in us as parents and kids now a days. It is sad that we can't feel comfortable letting our kids explore on their own without the fear of something bad happening to them. Or that we can't trust that at 7 years old they are smart enough and capable enough to walk down to the park by themselves.
I can't tell you how many times a day I hear other parents telling their kids: Don't swim to far out, don't climb to high, don't run so far away from me, don't, don't, don't!! Stop that or you are going to hurt yourself, don't do that or you might fall, don't, don't, don't.
How frustrating for kids to hear that and how belittling for them to feel like they aren't able to face challenges or try new things without hearing DON'T. Yes there are times when we need to step in and explain the situation to them and talk about the risks involved.
But if we were able to let our kids explore, learn, test, and trust their own body and instincts I think we would all be surprised at how capable young kids are. And how much this could lead to our kids having their own ingrained confidence in their abilities, thoughts, and ideas.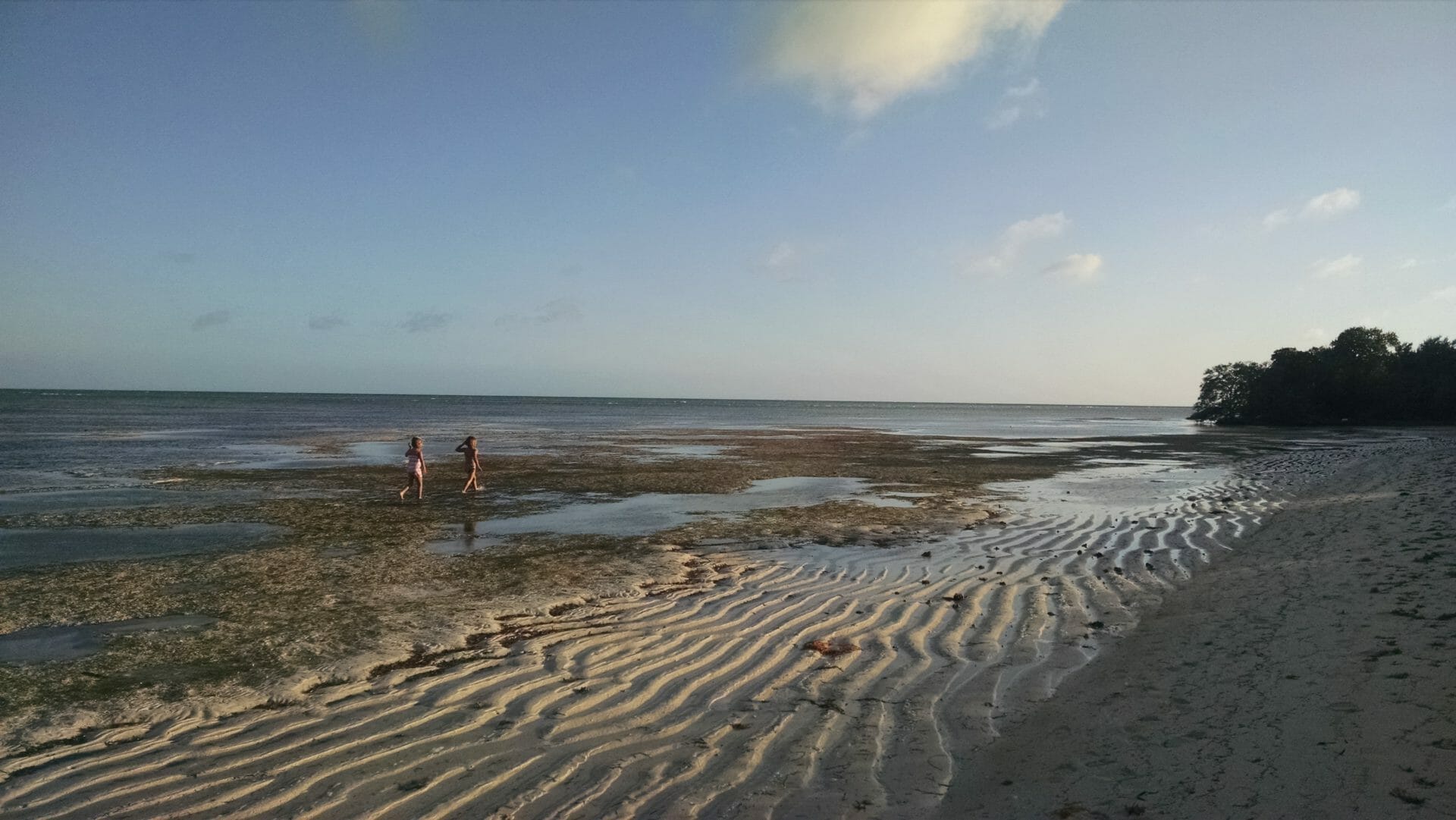 Could you imagine if your spouse or your boss followed you around all day and said Don't every time you were going to try to push a new limit or try something different. How discouraging. Luckily kids are pretty resilient and they keep on trying to do things even though we say Don't. But eventually it makes a long and lasting impression.
Which will then make our kids afraid and hesitant to ever go outside the box. If you ask me that sounds like a pretty boring and stagnant life. Life should be about exploring, trying new things, failing at things, accomplishing things, crying, laughing, and enjoying life! Not about being restricted and held back by the possibility of bad things happening.
As a parent it can be scary to let go of that control and then frustrating if our kids get injured or upset from a situation that we easily could have said no to. But that's part of this parenting journey. Knowing when to step back, hold our breath, and hope they are ok! And then being there to help them if they aren't.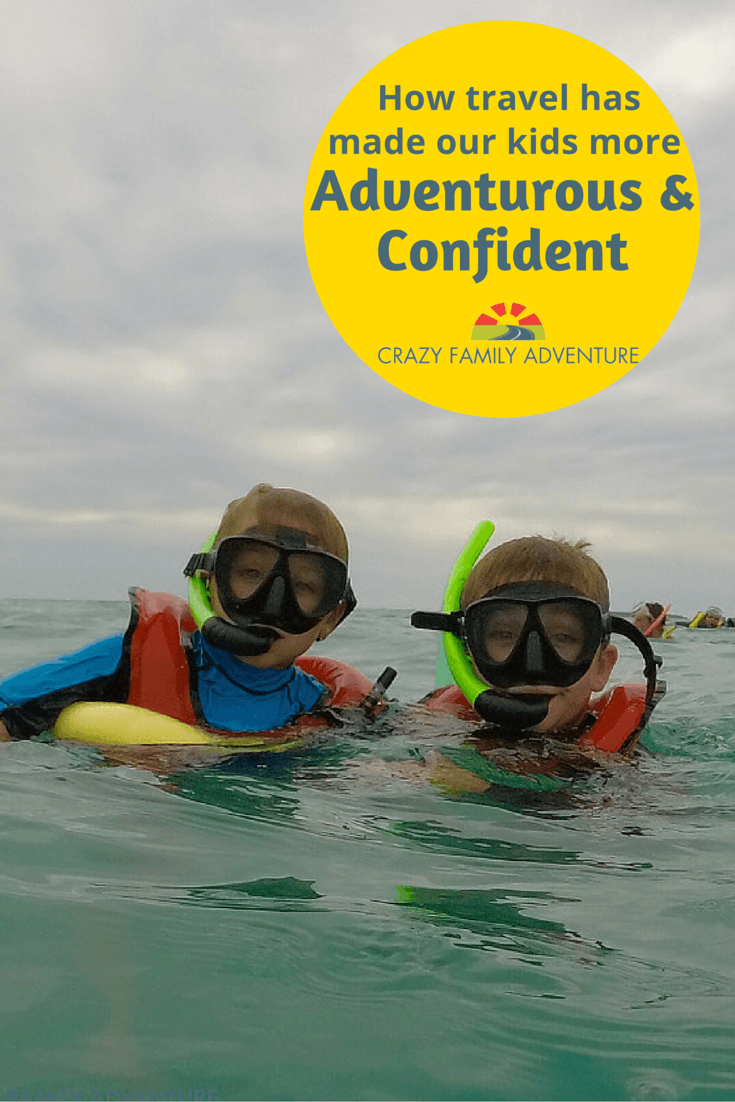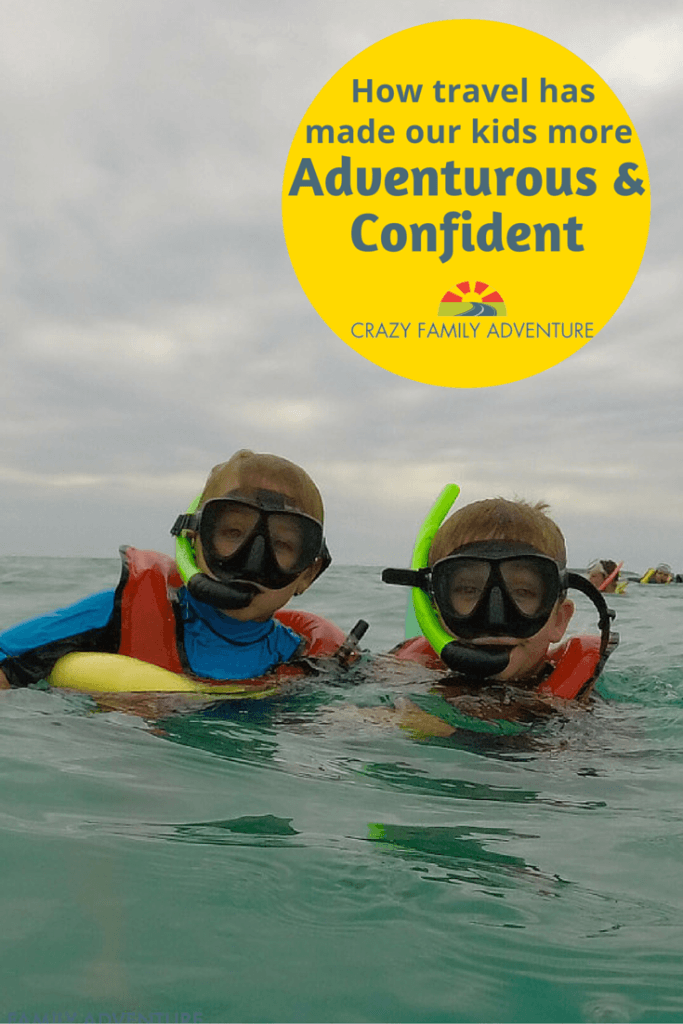 DISCLOSURE: This post may contain affiliate links, meaning I get a commission if you decide to make a purchase through my links, at no cost to you. Please read my disclosure for more info.