When we were back home in Wisconsin in August we had the opportunity to have the amazing and talented Netasha Ruffolo of Ruffolo photography take our family picture! She has taken them for us in the past and they are always beautiful.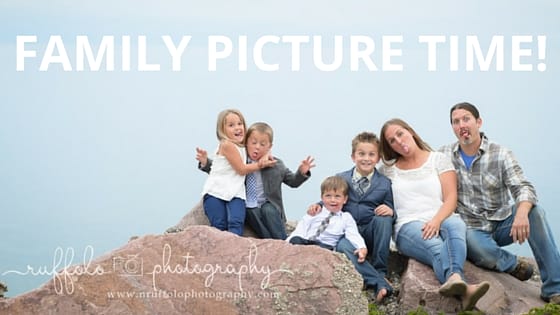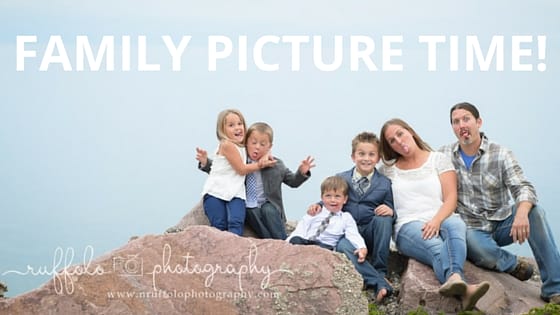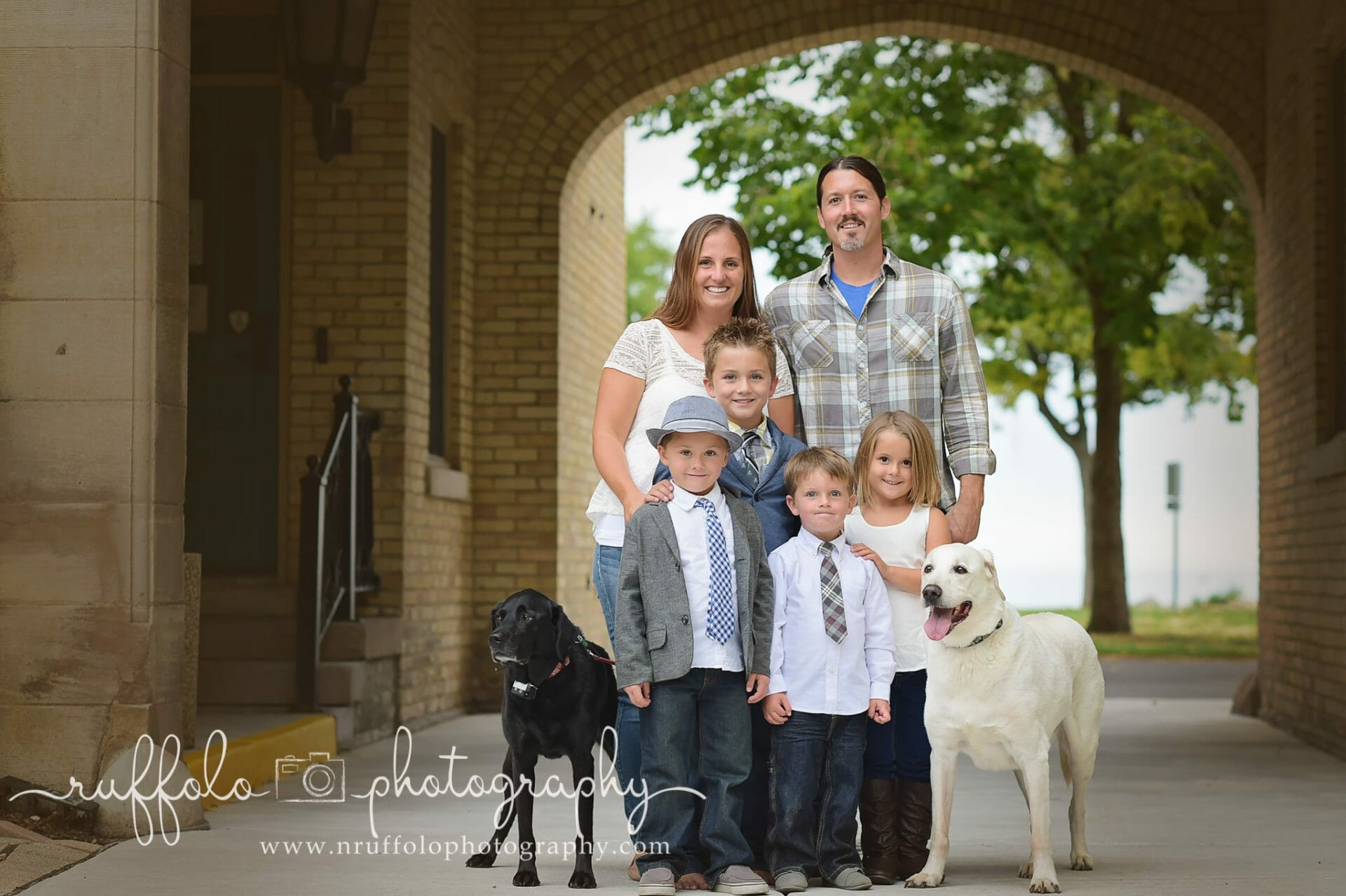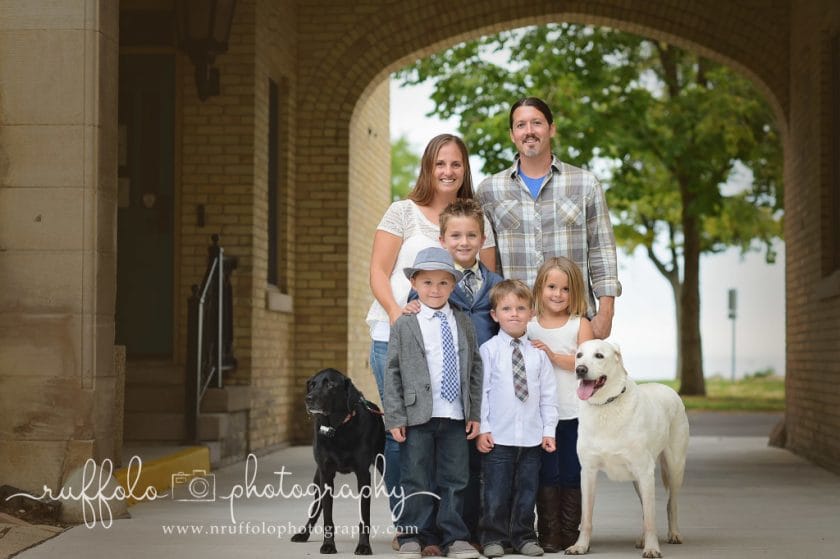 It was nice to clean ourselves up a little bit, put on nice clothes, and get our pictures taken. When you live in an RV fulltime there usually isn't a reason to put on nice clothes since we are outside so much and everything just gets dirty.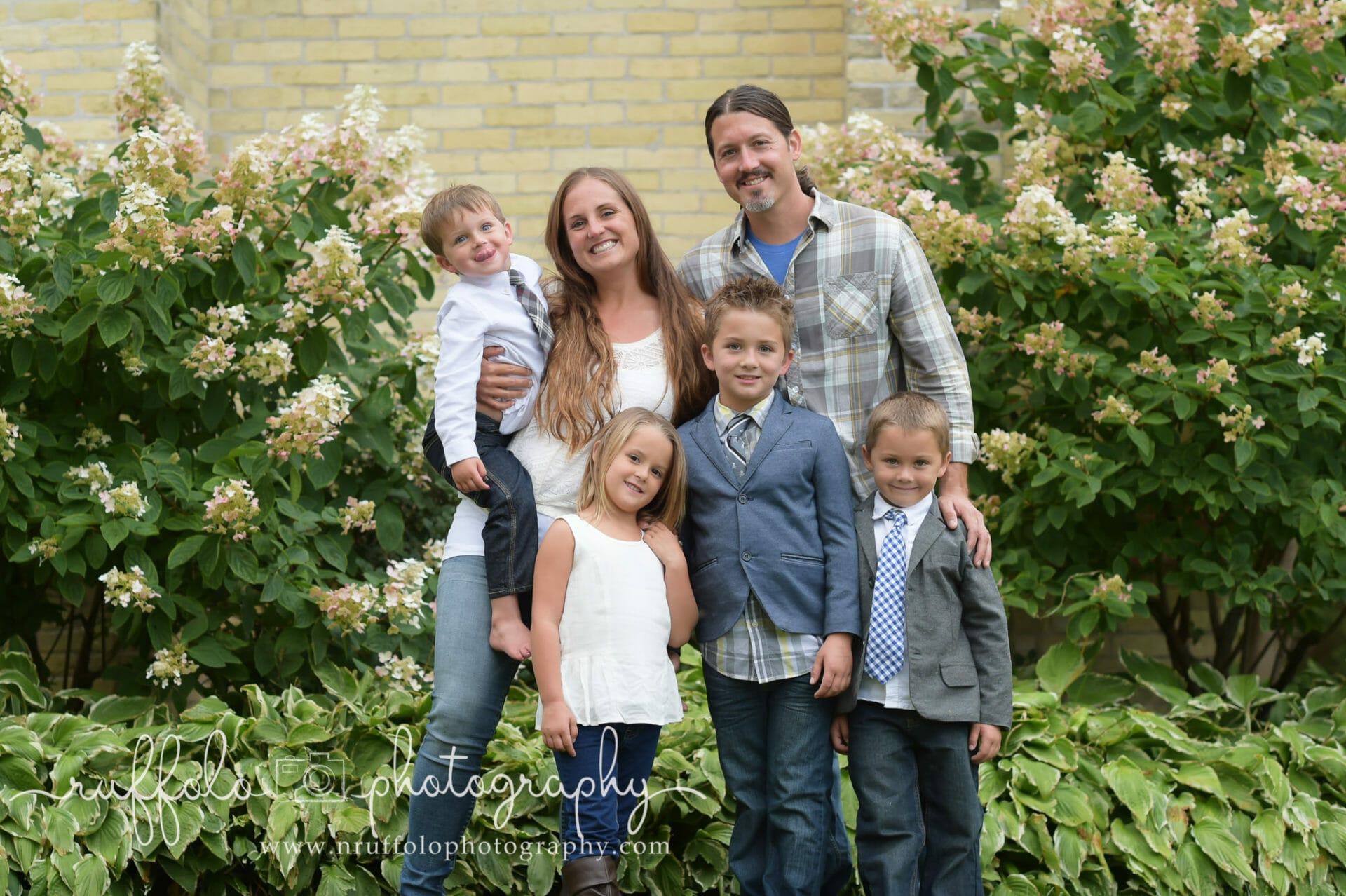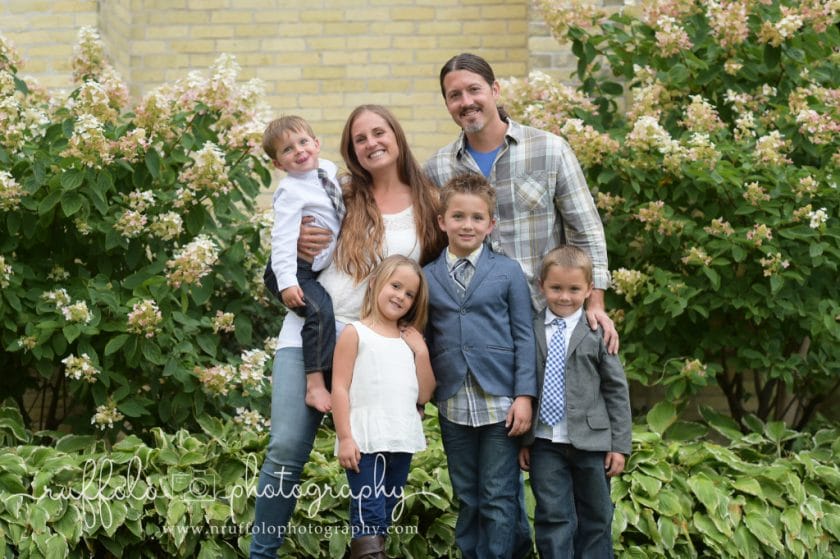 We headed down to the lake, one of our favorite spots in Kenosha, to get our pictures taken. It is no easy task to have nice clothes that fits everyone – since normally we are just in shorts and t-shirts! But I can't lie, it was fun to go shopping for some of it. In our true style, we got to the pictures and got out of the car and Carson didn't have any shoes. YUP no shoes! Netasha did a great job hiding it and in the other pictures we all just took our shoes off.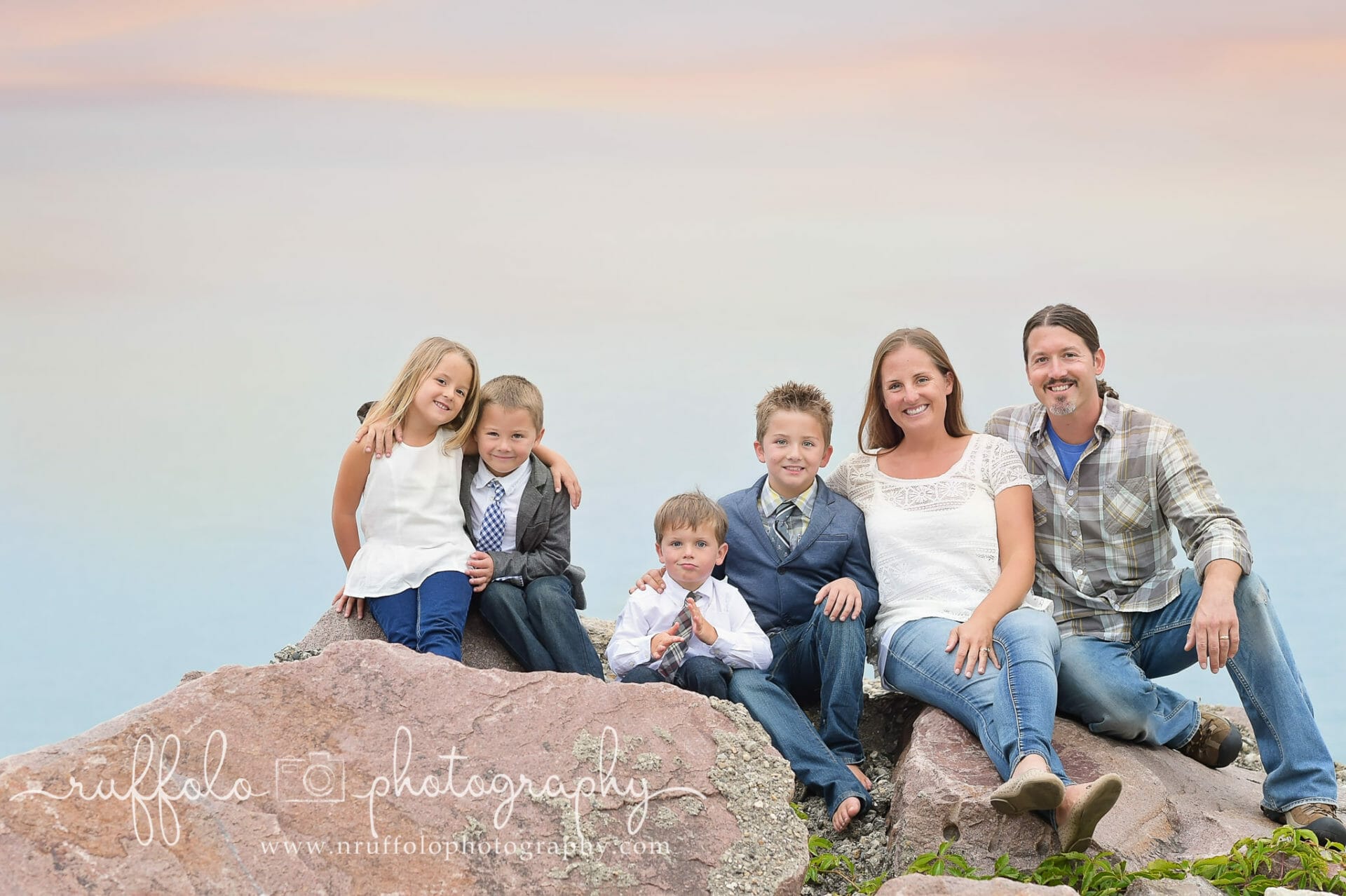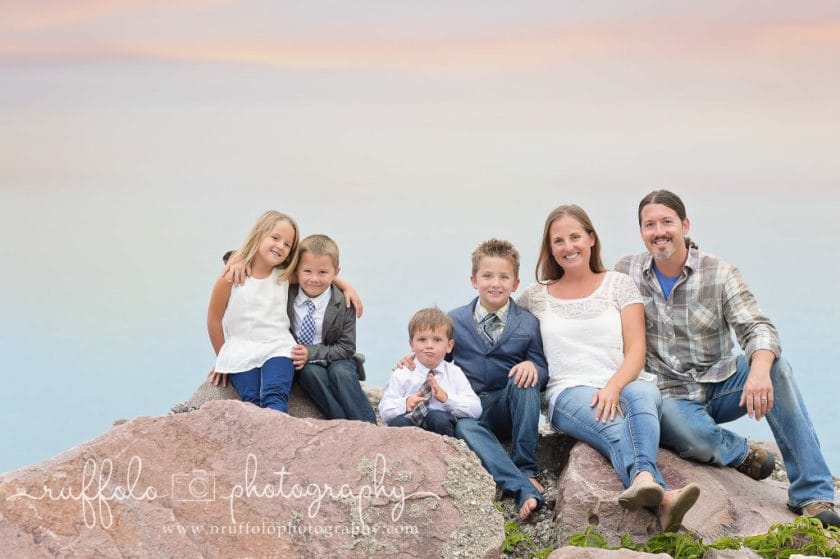 As you can see from the pictures getting 4 kids, 2 adults, and 2 dogs to always look at the camera is not an easy task and we had a lot of great outtakes! Sometimes those are the best pictures.
Here are a couple of our tips when taking family pictures:
1 – Make sure everyone is fed before you get there and that no one falls asleep in the car on the way there.
2 – Let them be who they are in a lot of the pictures. Yes, formal pictures are nice but pictures with personality are even better!
3 – Enjoy it! And enjoy that you are documenting your family at this exact present moment.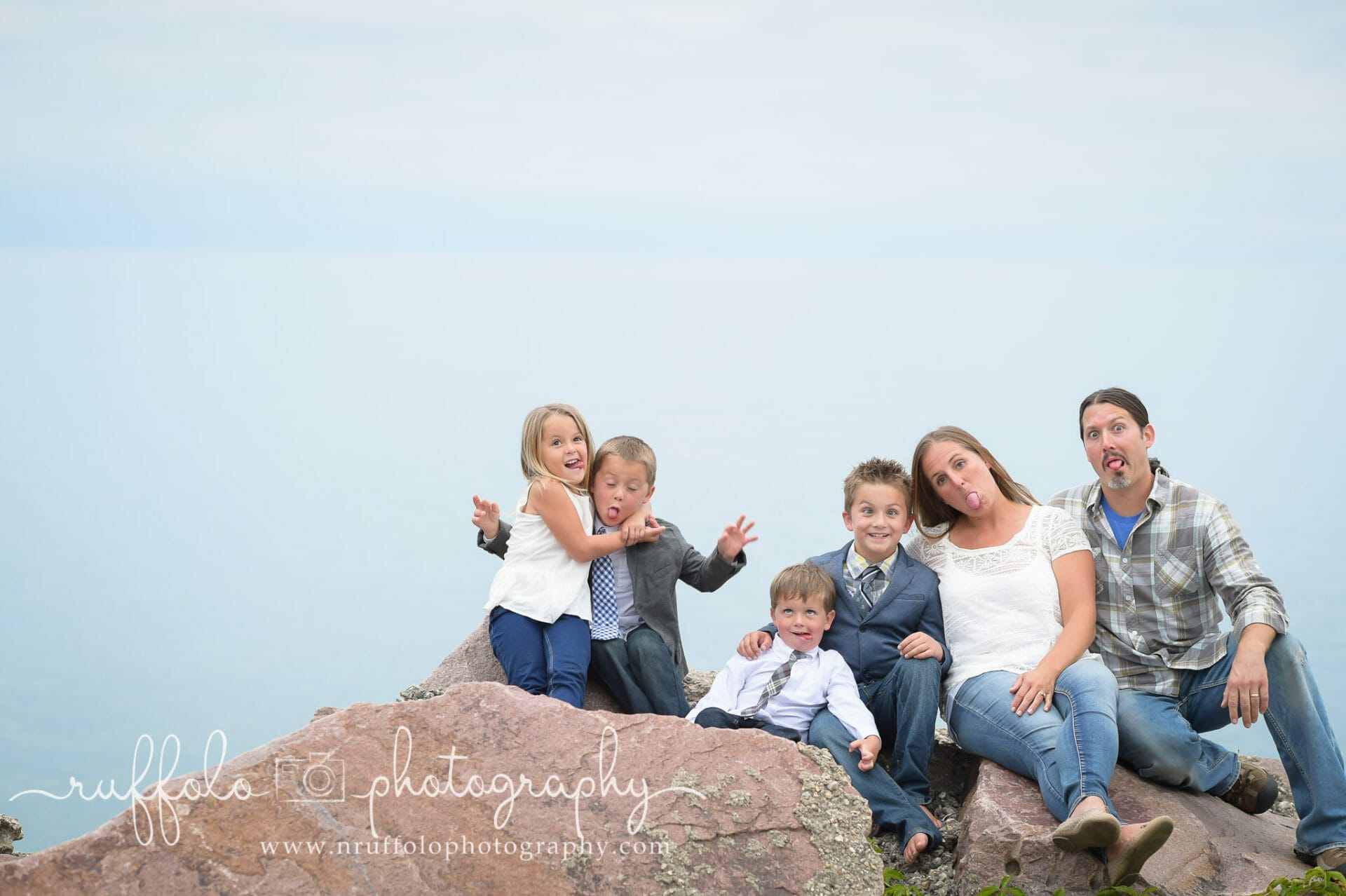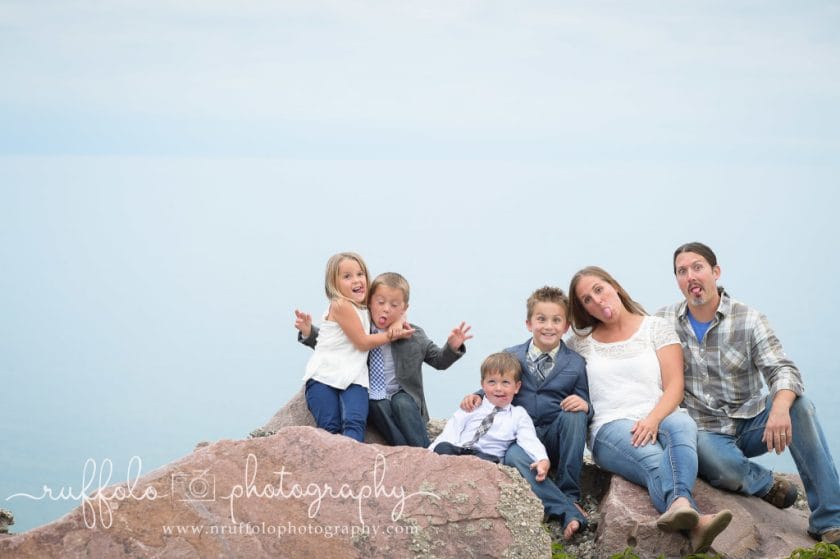 If you are in Southeast Wisconsin we highly recommend Ruffolo Photography for your family pictures, senior pictures, and newborn pictures. She does an amazing job. Our kids can get a little crazy so it was helpful that she has a calming presence and that she was so patient with the kids and dogs! I love that she didn't wait for everyone to be looking at the camera but instead caught some true in the moment gems.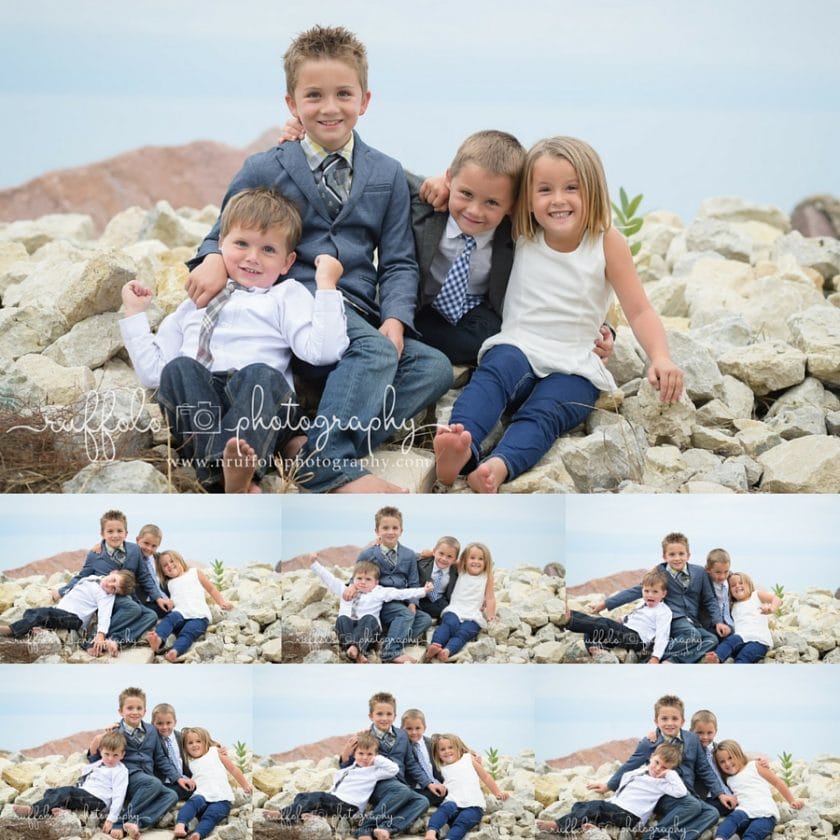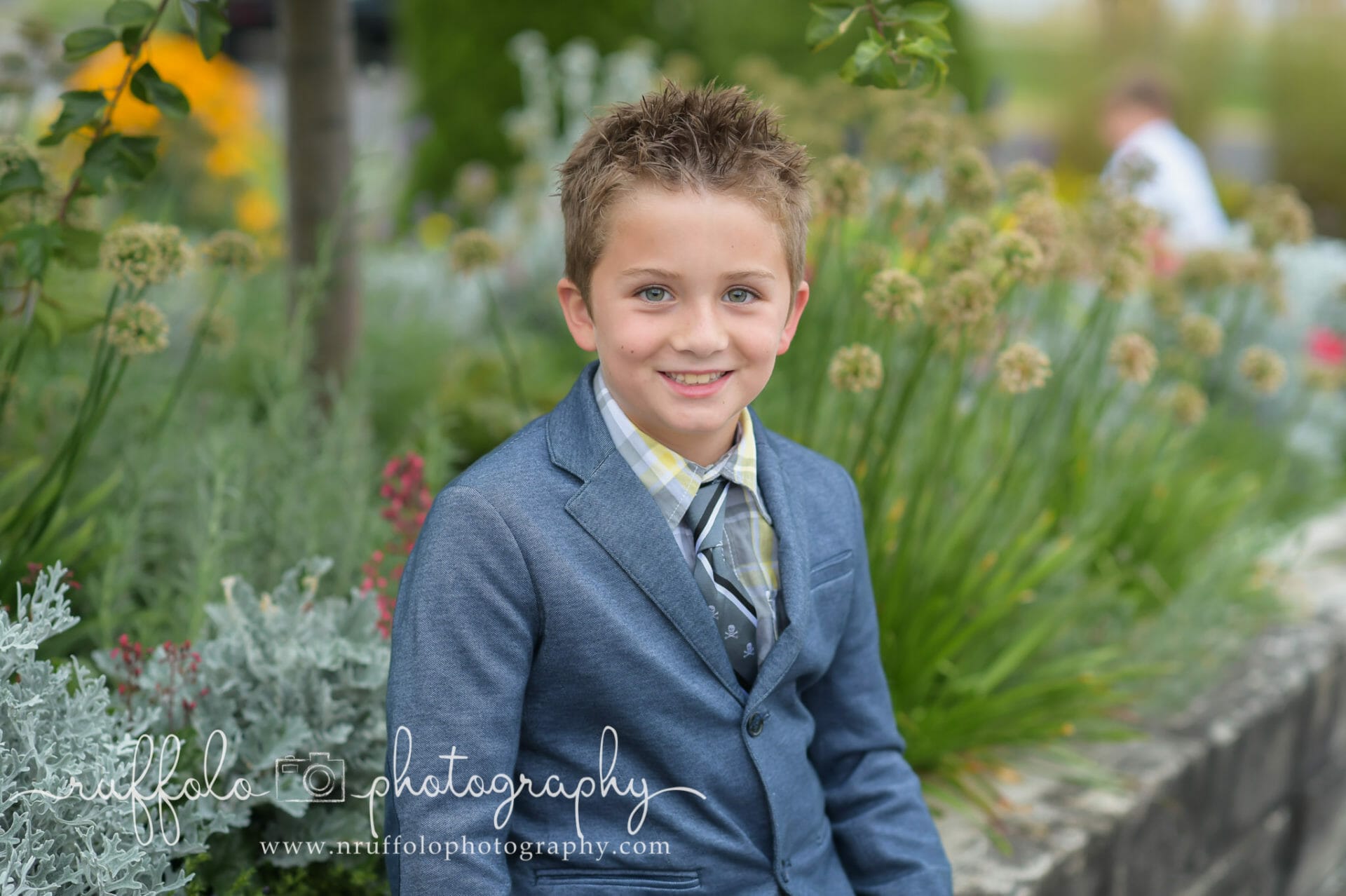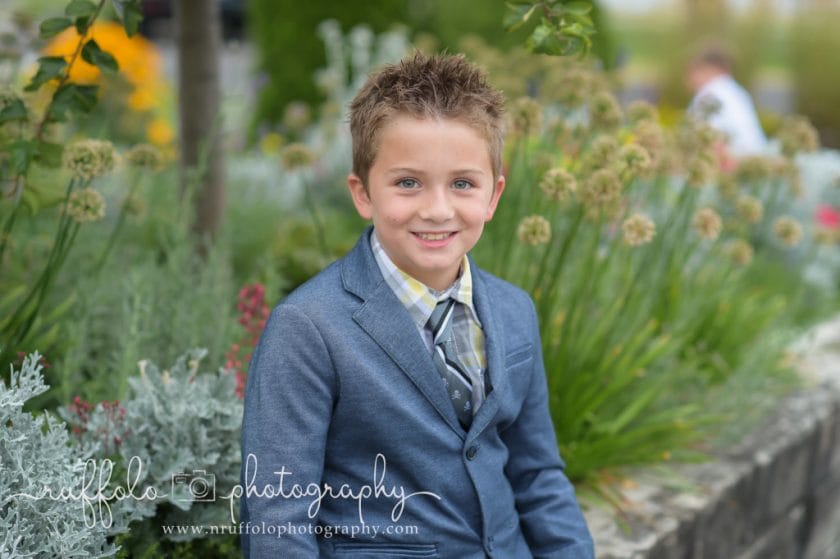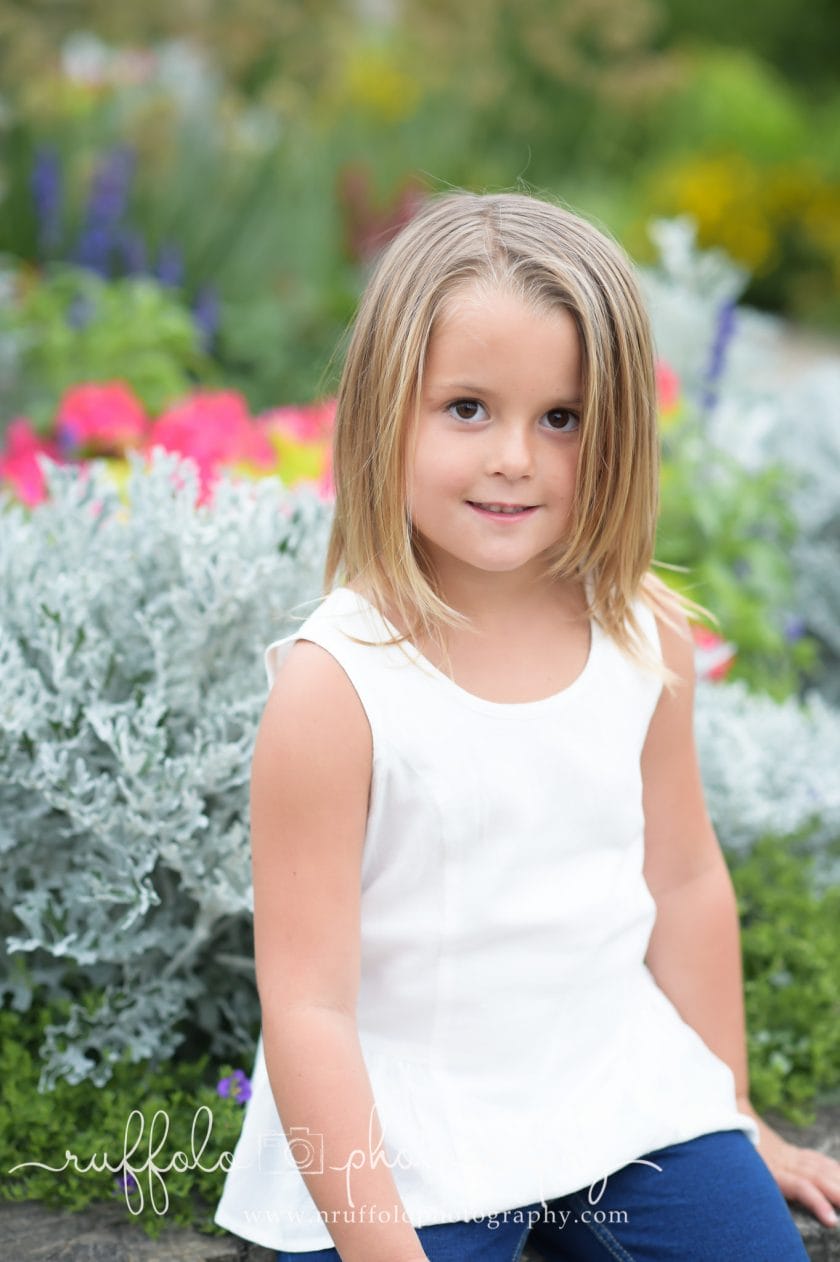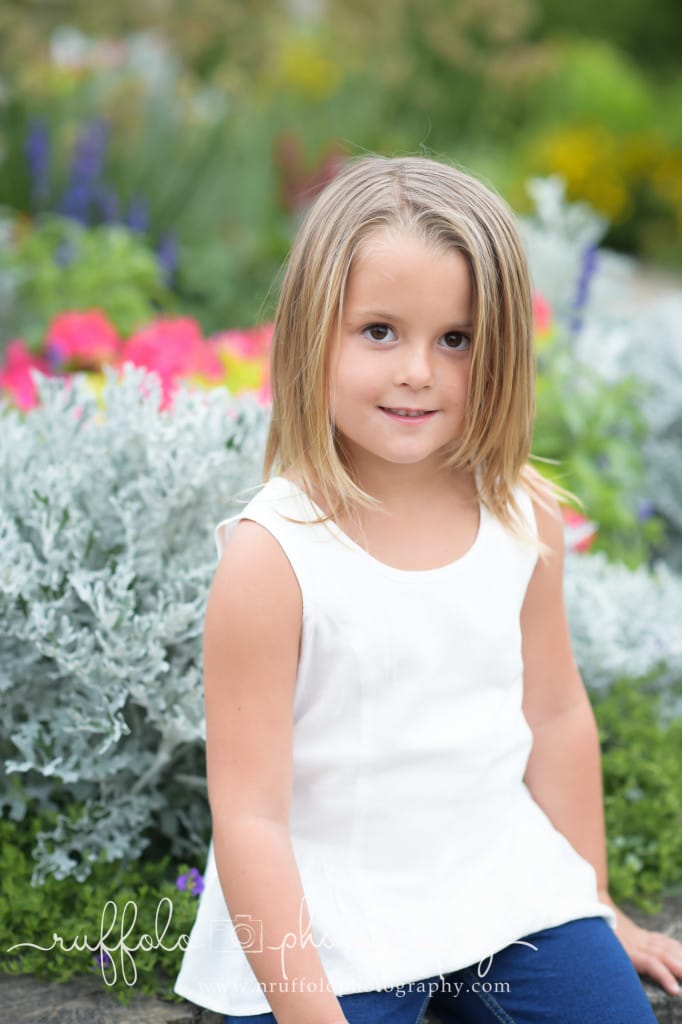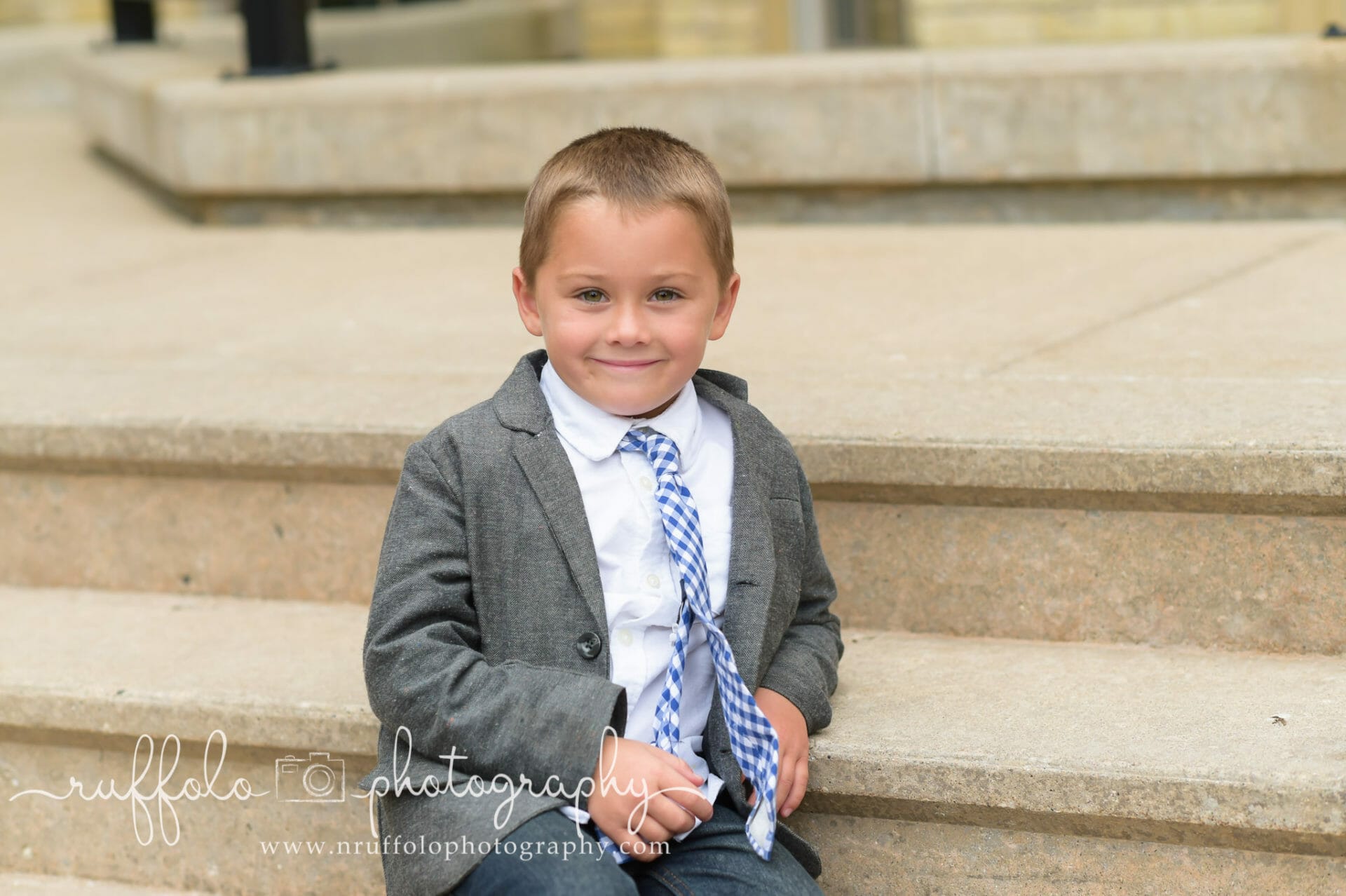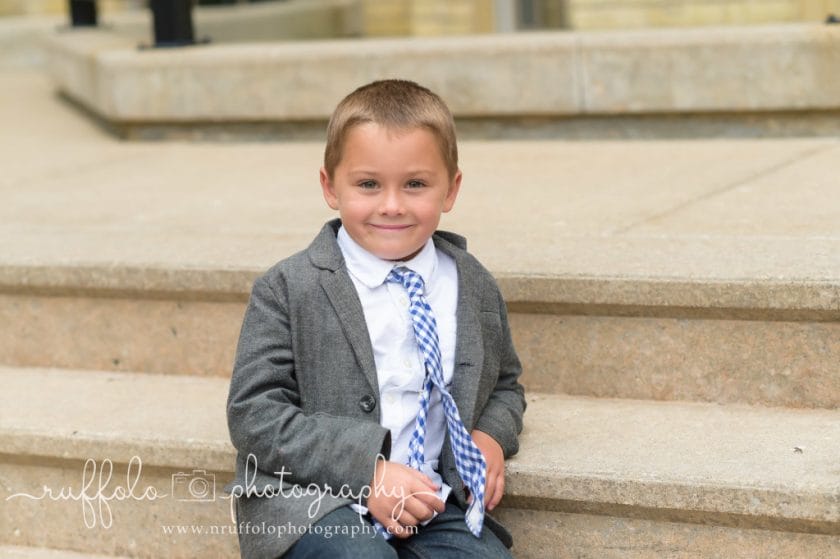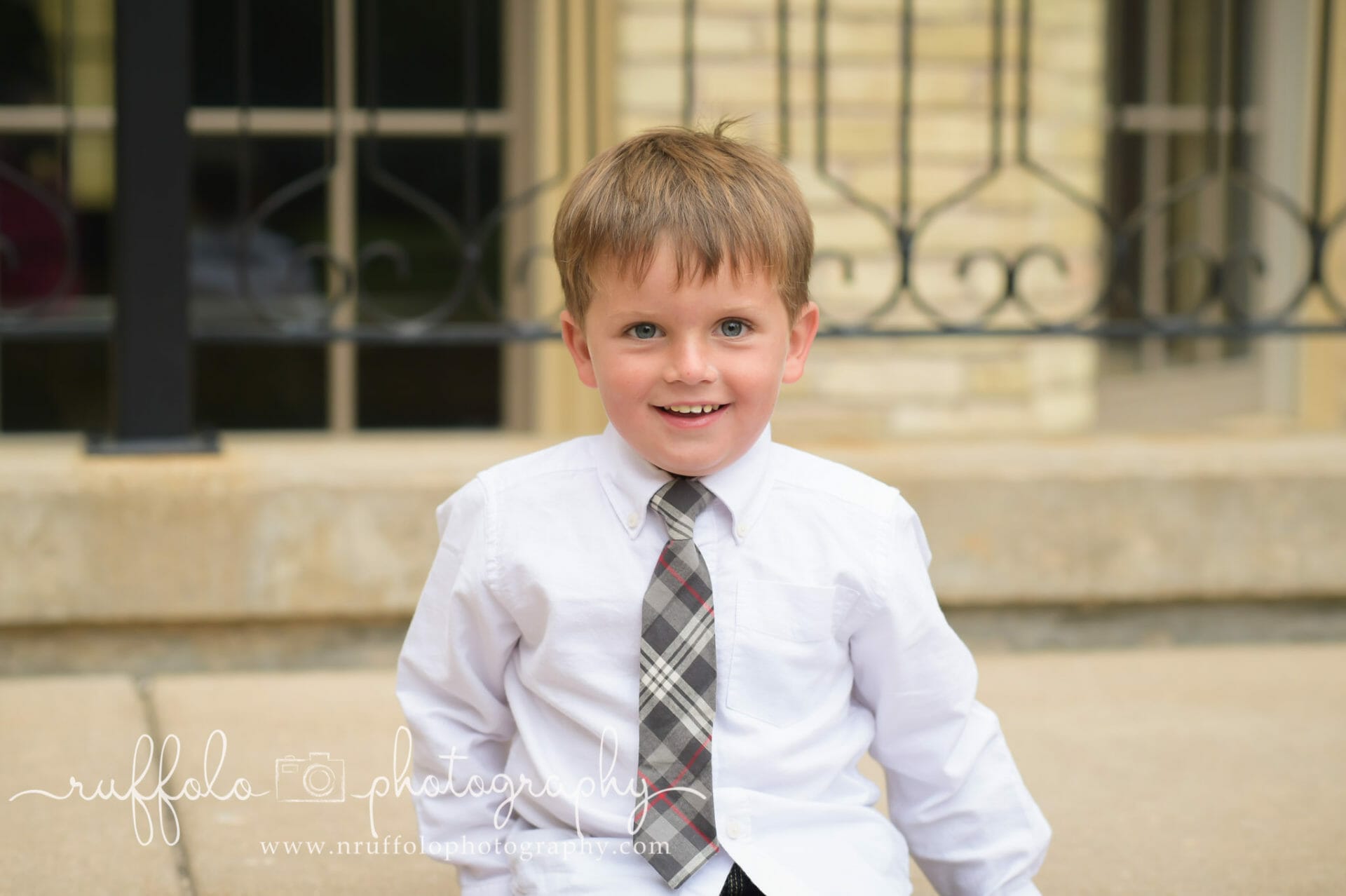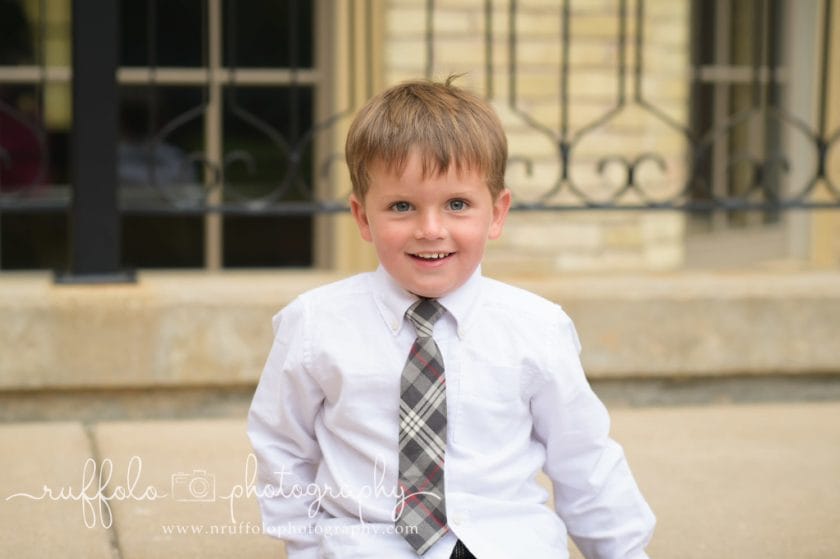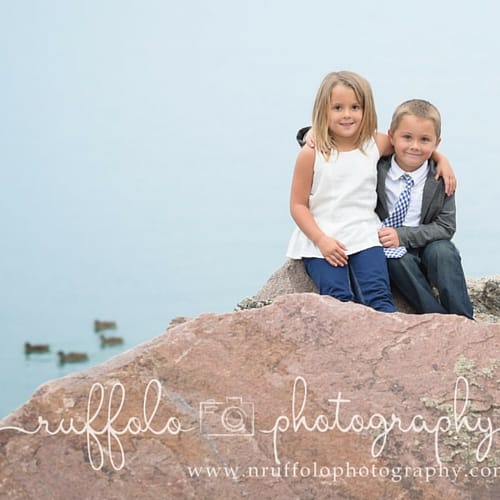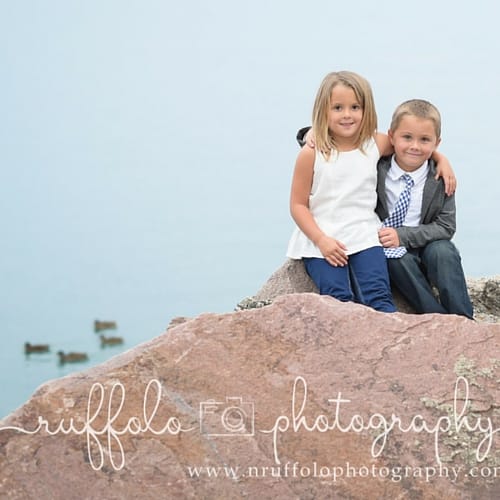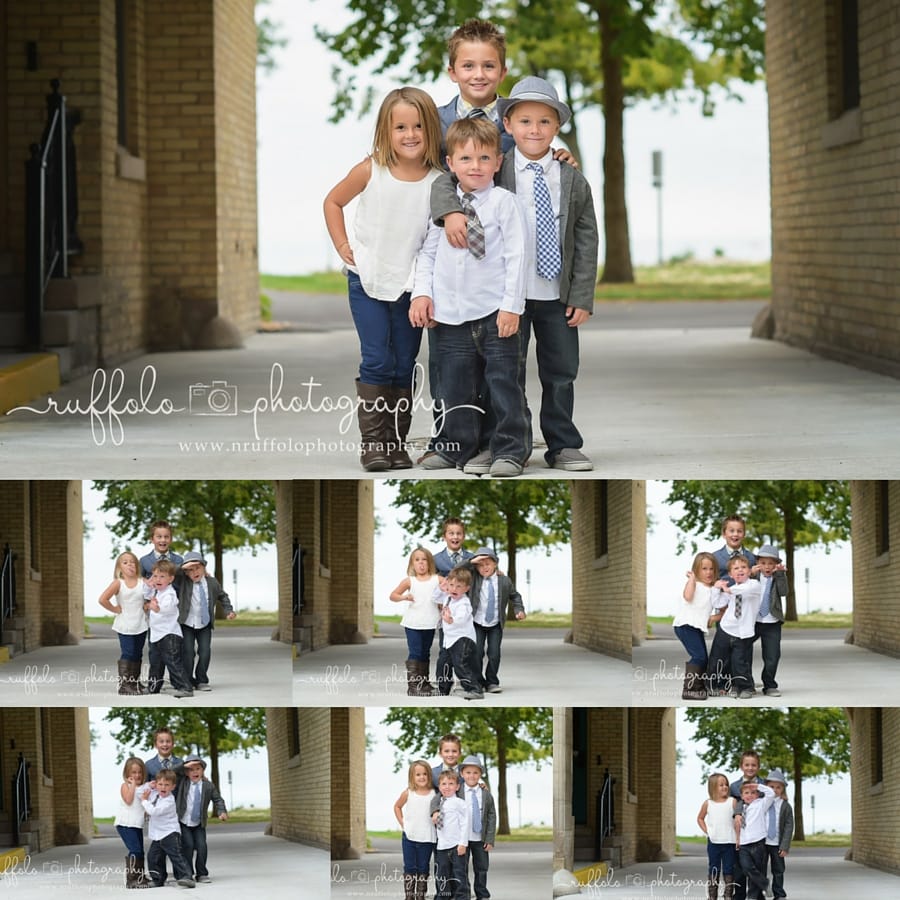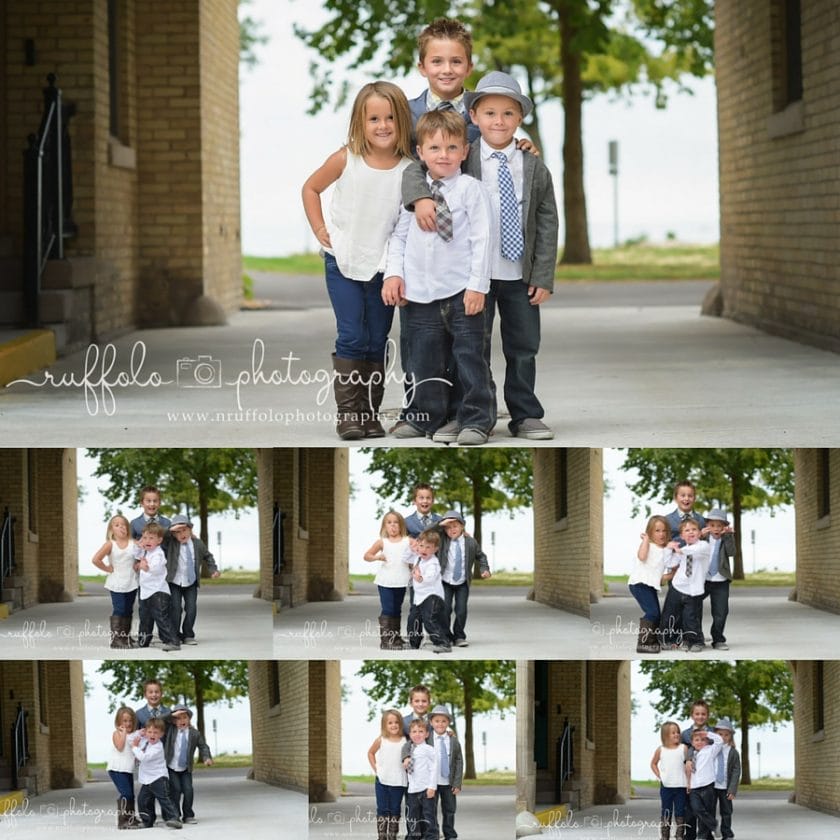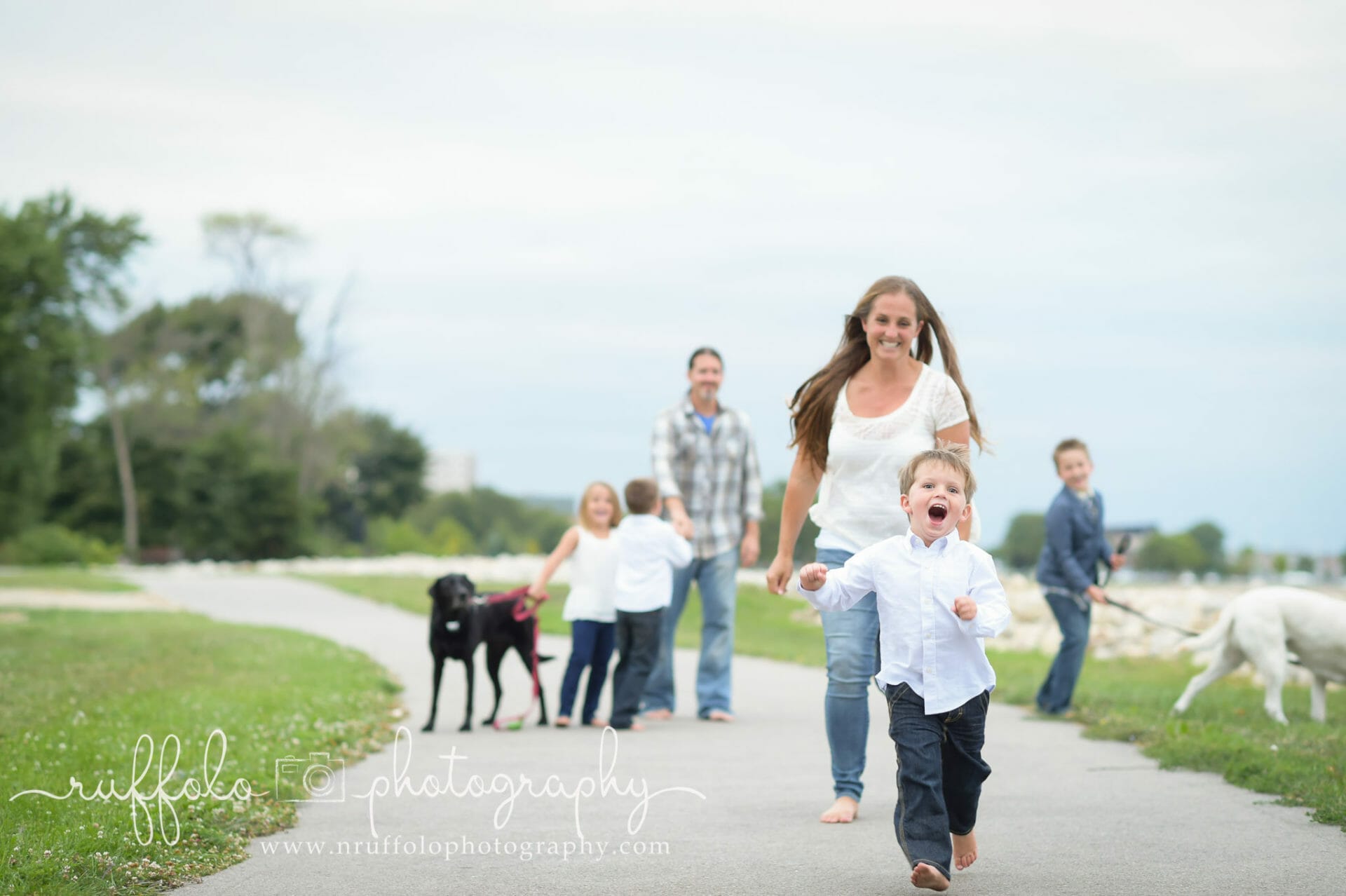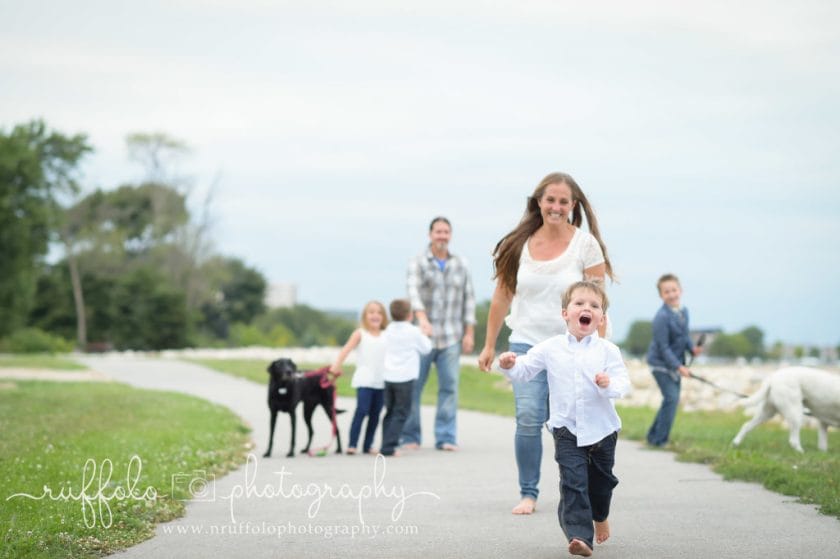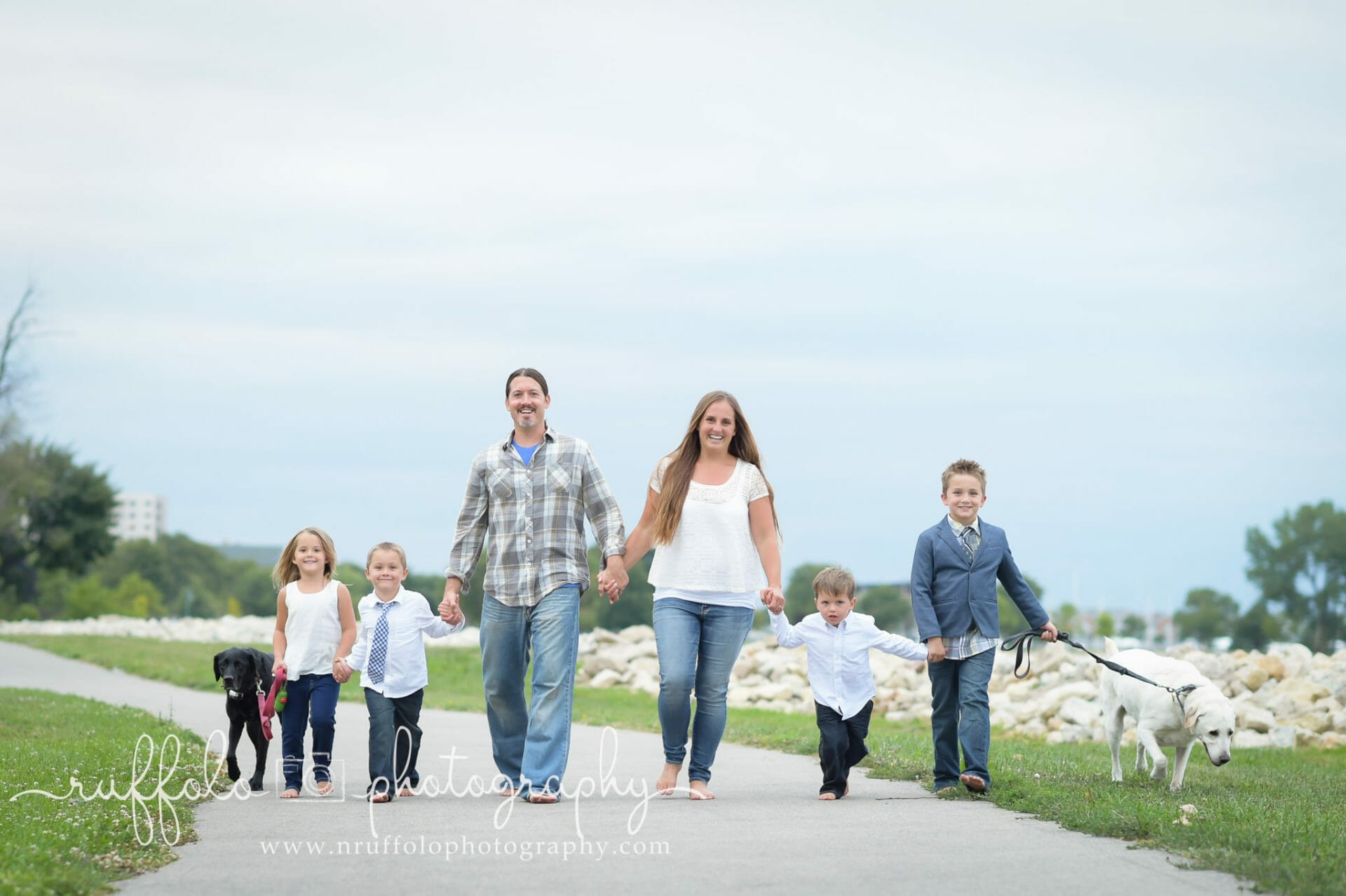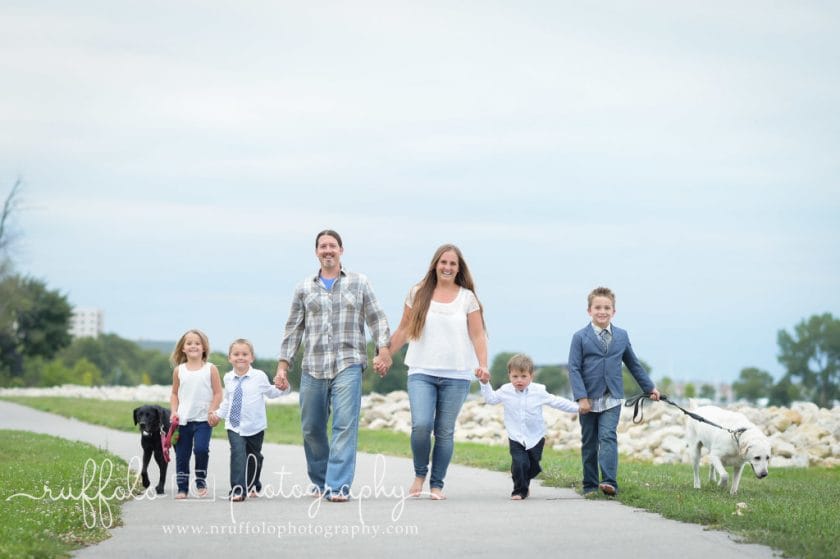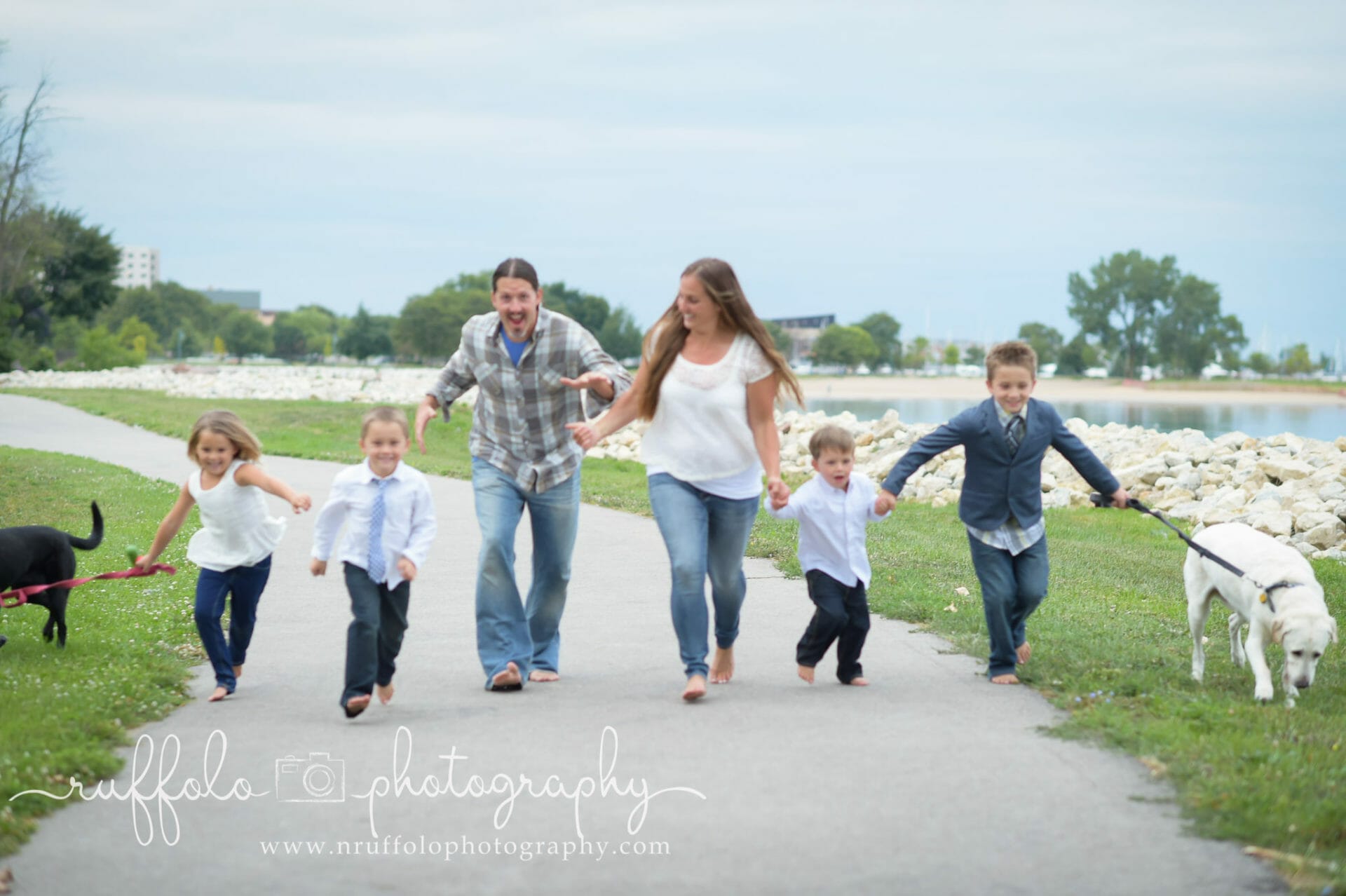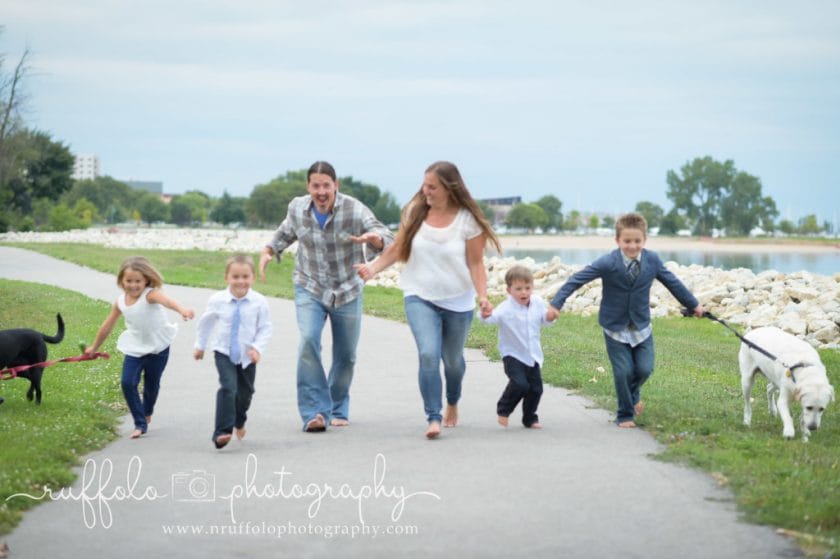 Do you take yearly family pictures? Let us know in the comments below!
DISCLOSURE: This post may contain affiliate links, meaning I get a commission if you decide to make a purchase through my links, at no cost to you. Please read my disclosure for more info.