We headed down to Key West and parked at Fort Zachary Taylor. We planned this trip with our friends from Free 2 Breathe, Adventuring While We're Young, and Campground Views. So we had a group of 17 of us! Which included 9 kids under the age of 8.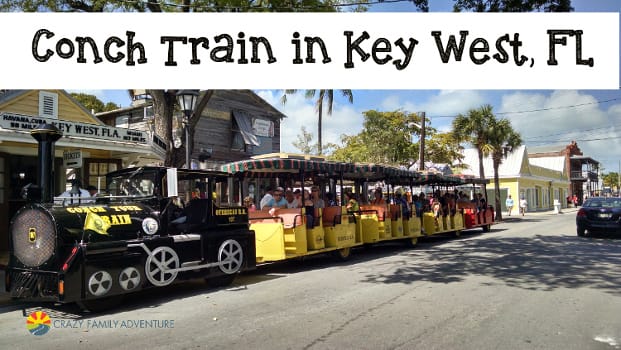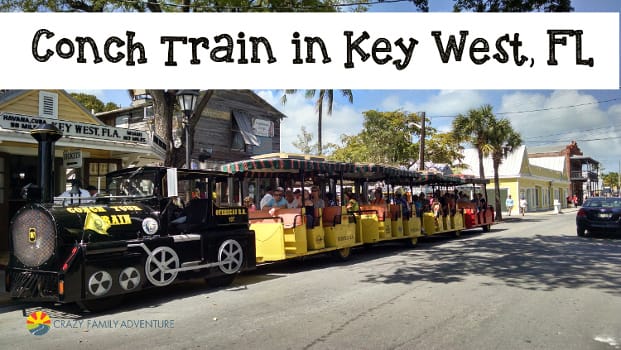 We all met at Fort Zachary Taylor and started walking to the Conch Train depot. Let me tell you our expectations were low on how this walk was going to go. But the kids did awesome! It is about a mile walk and luckily most of it was in the shade. We had to look like quite the crew walking down the street!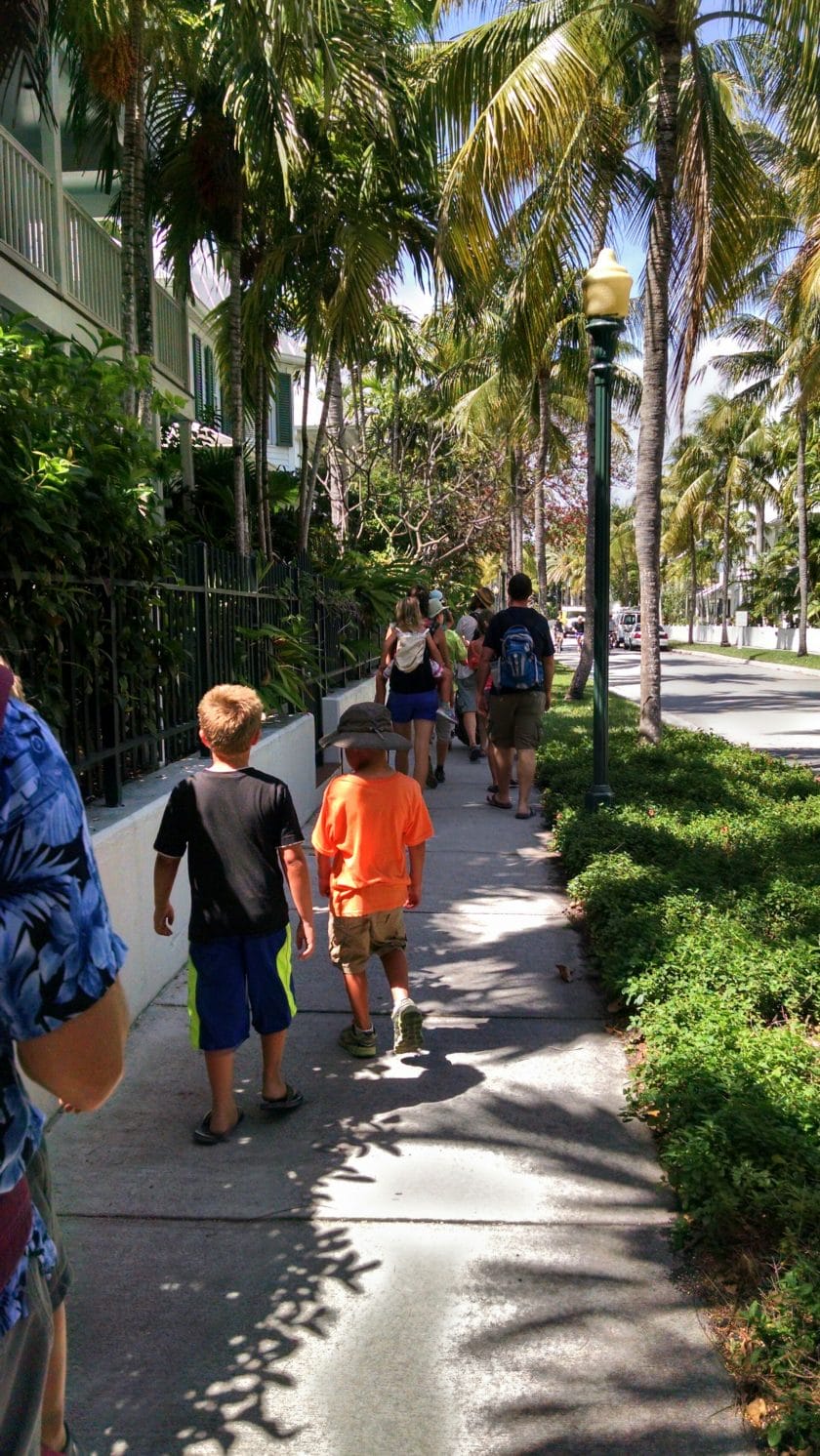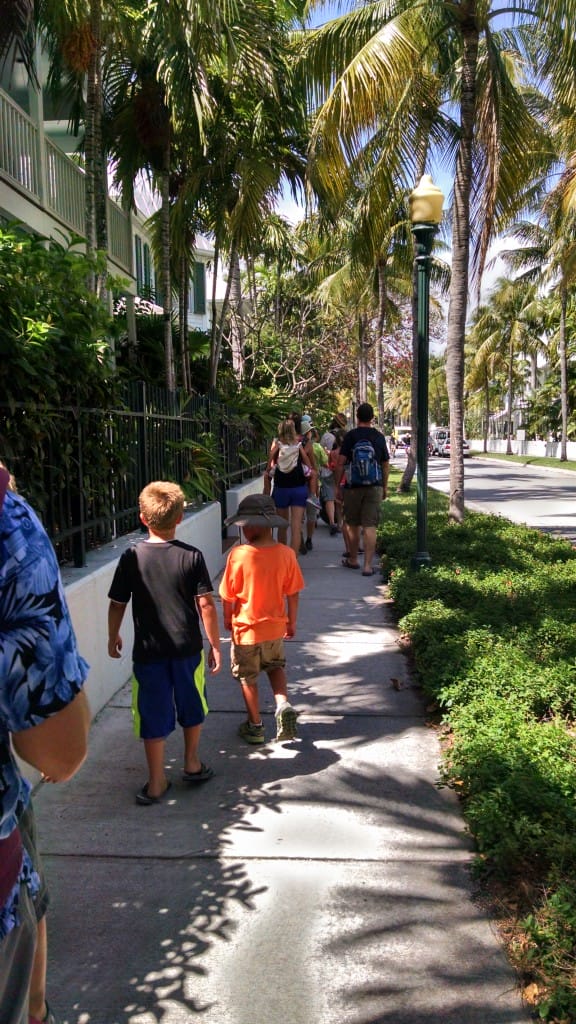 We made it to the Conch Train and told them we had a group of 17 . . . timing must have been on our side because we were able to pay for our tickets ($30 for adults and kids are free!) and get right on the Train!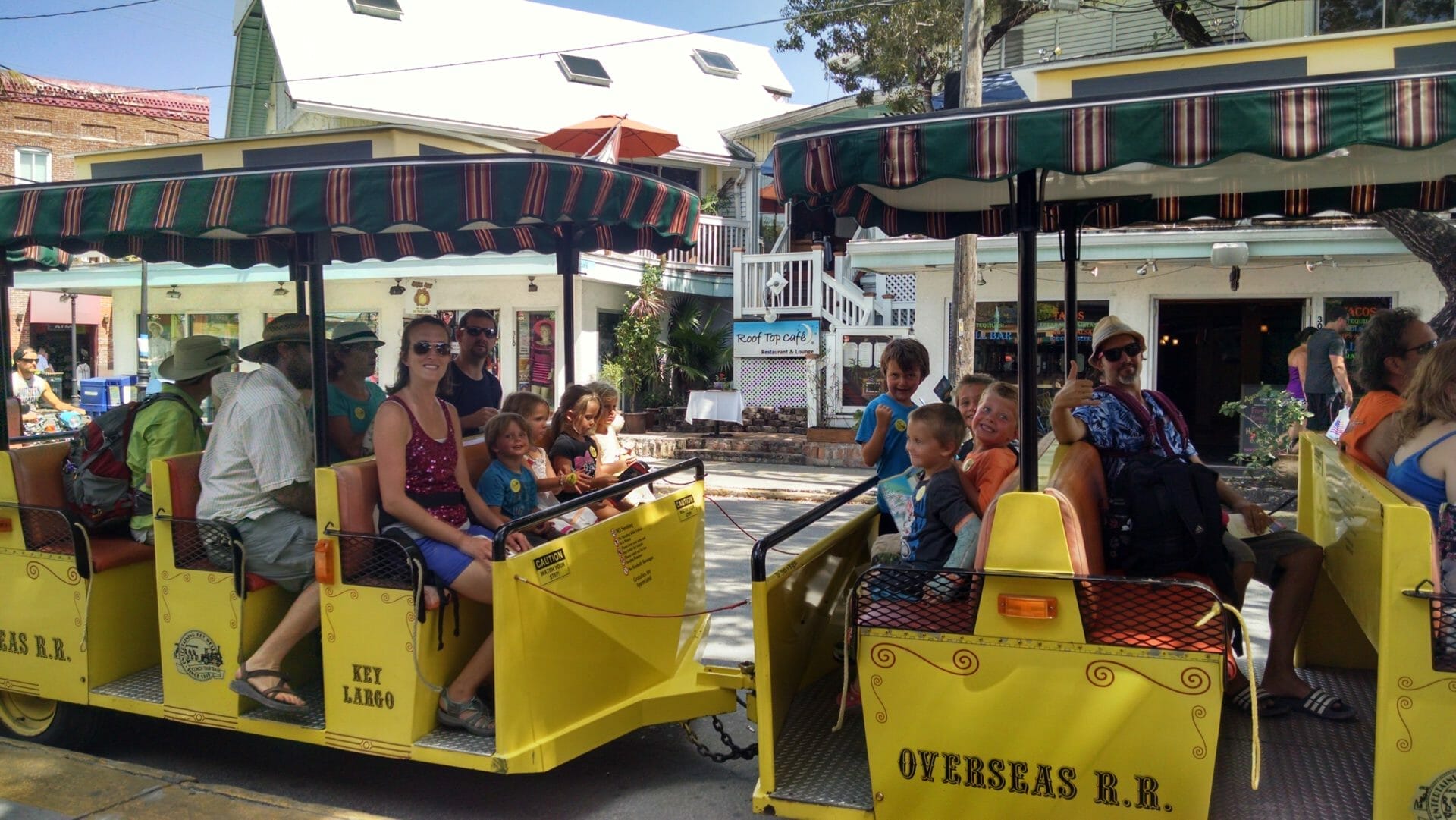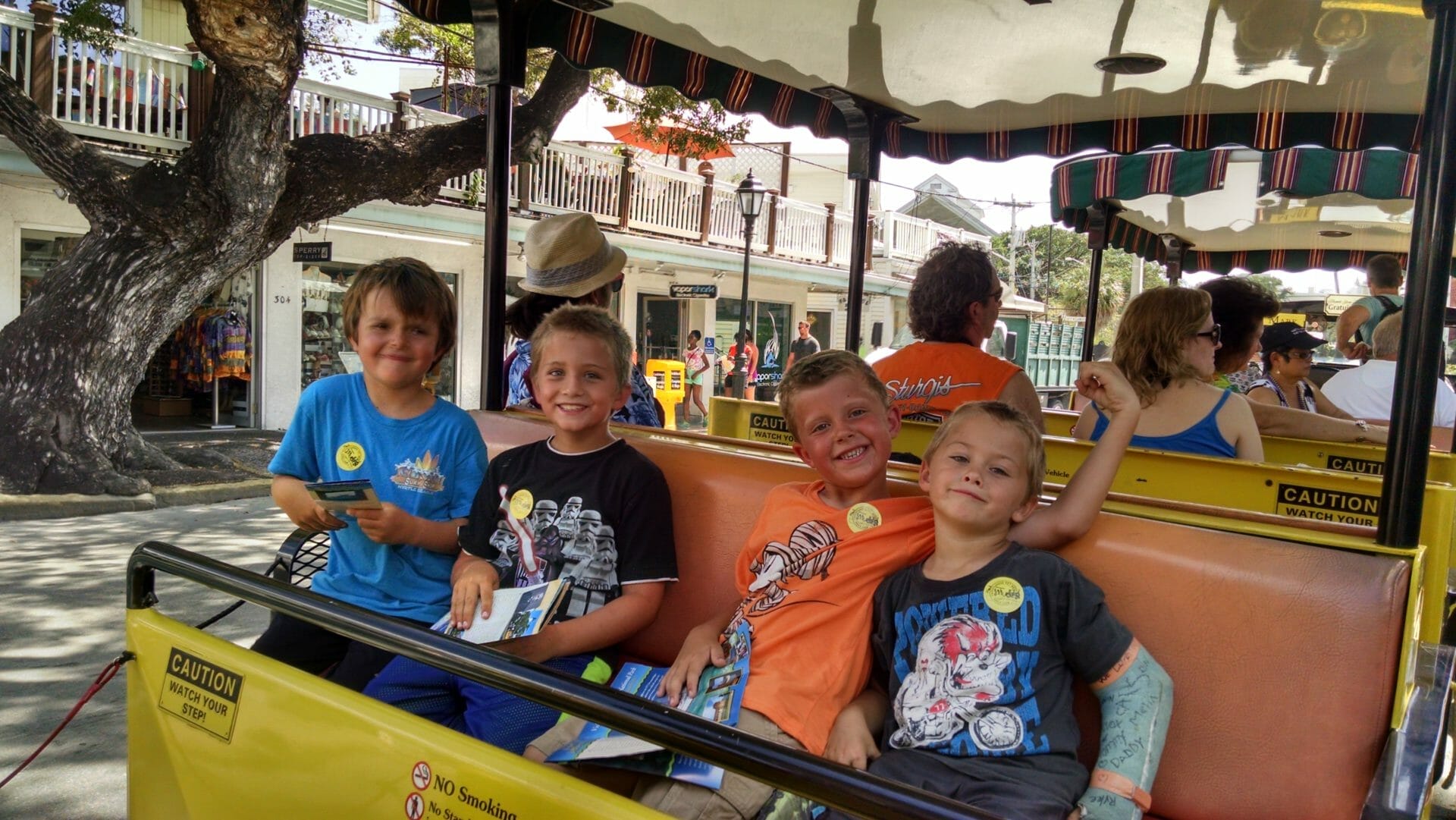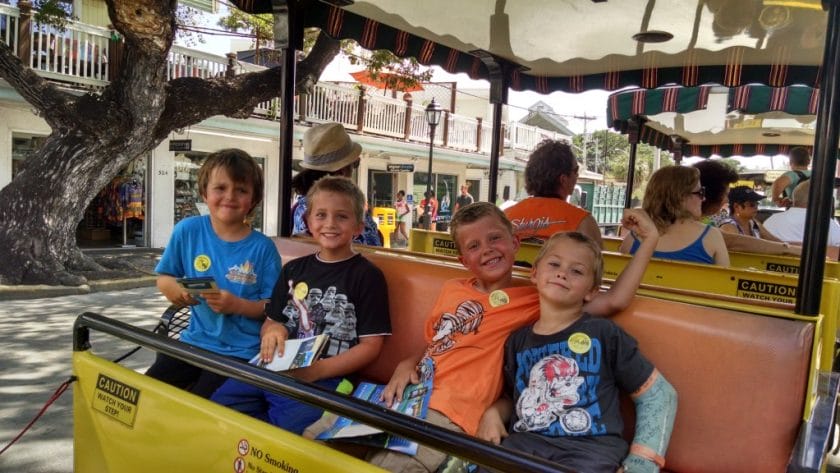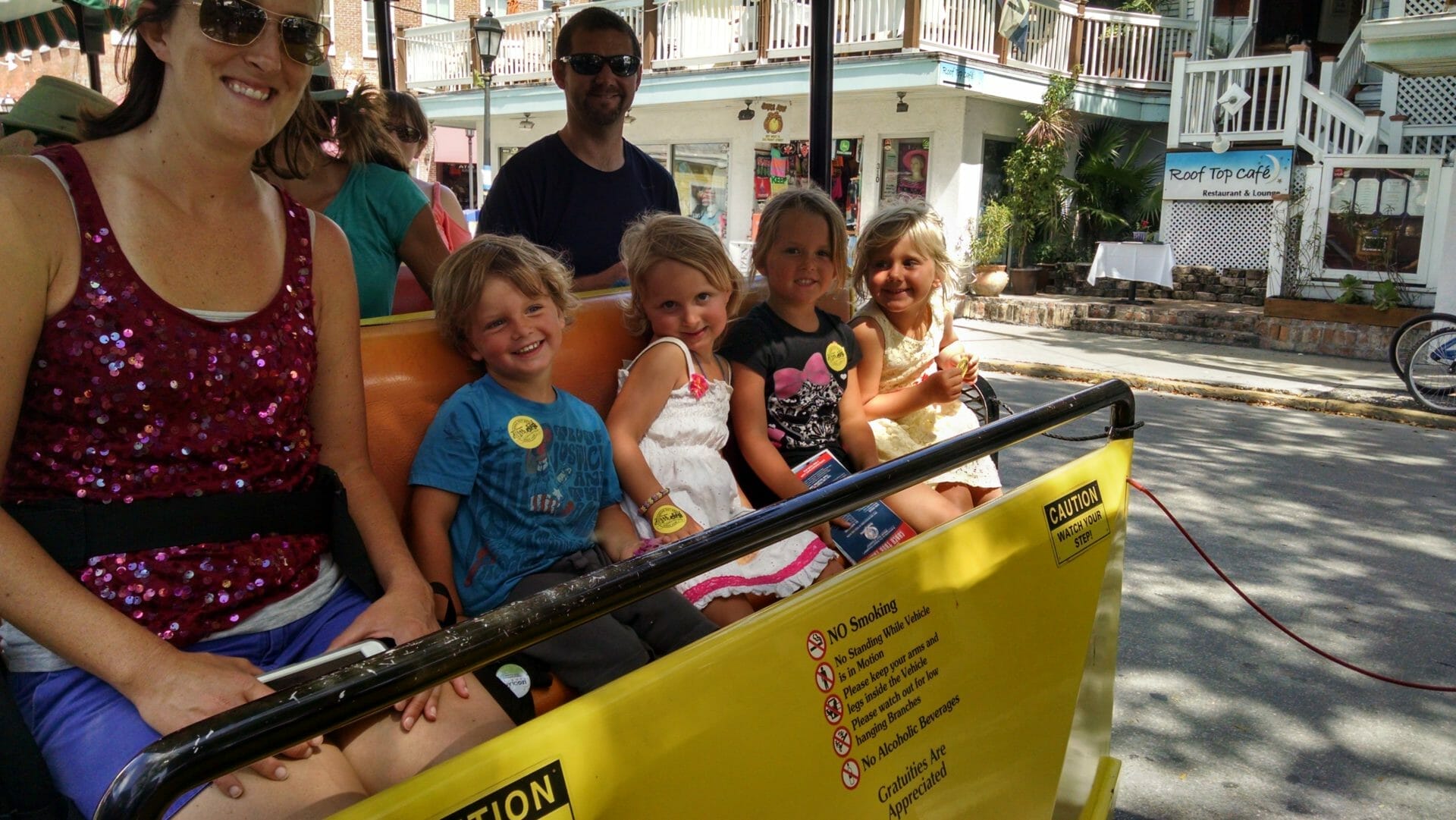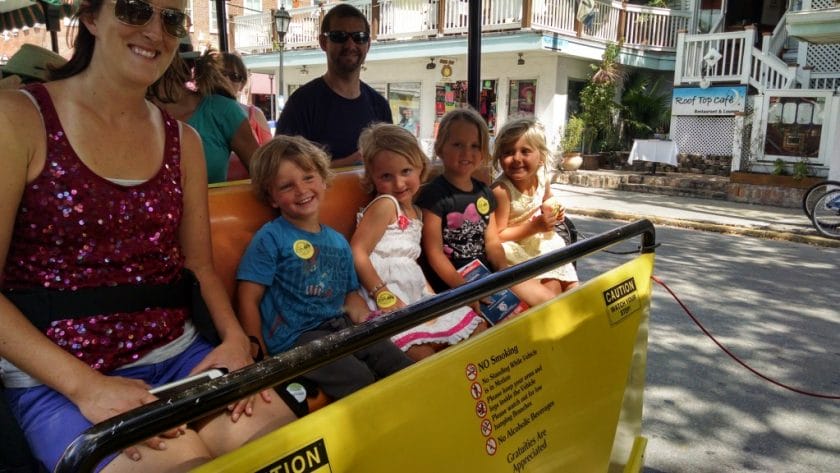 The first part of the ride was a 45 minute ride all around Key West. It was interesting seeing parts of the city that we would not have seen if we were just walking – since we never would have made it that far with all the kids! And the tour guide gave us all sorts of fun facts! Did you know that Key West is closer to Cuba then to a Walmart?!
The 45 minute ride was a long stretch for the kids but we had snacks! The snacks helped so we could make it through the long stretch. After that we had a 6 minute stop before the next leg of the ride. Everyone jumped out to stretch their legs and we almost left 2 kids behind but luckily everyone made it back on the train and off we went.
The second leg of the ride was only 10 minutes long. We went down Duval street – which is the street with all of the bars. Did you know there are 269 bars in Key West!! With the kids we did not plan on walking down this street so it was nice to be able to see it.
We made a quick stop to pick up and drop people off and then we were on to the 3rd leg of the trip. This one took about another 10 minutes. We drove past the cemetery – where all of the coffins are above ground since they can't bury them under ground because of the coral. It looked like something out of a movie!
Another quick stop and we were on the 4th leg which took about 5 minutes. We drove by the docks to get us back to where we started.
Pictures from the trip: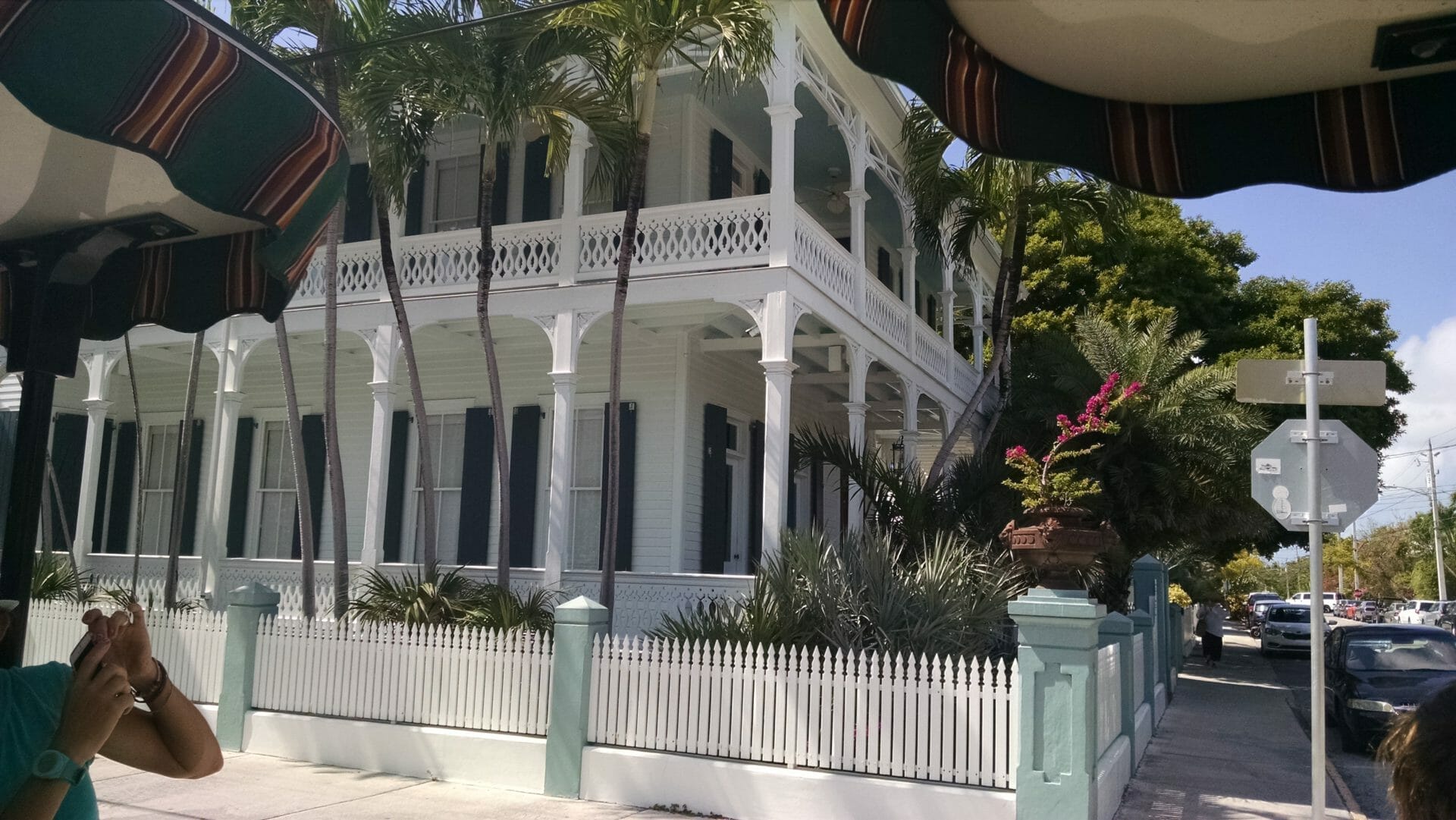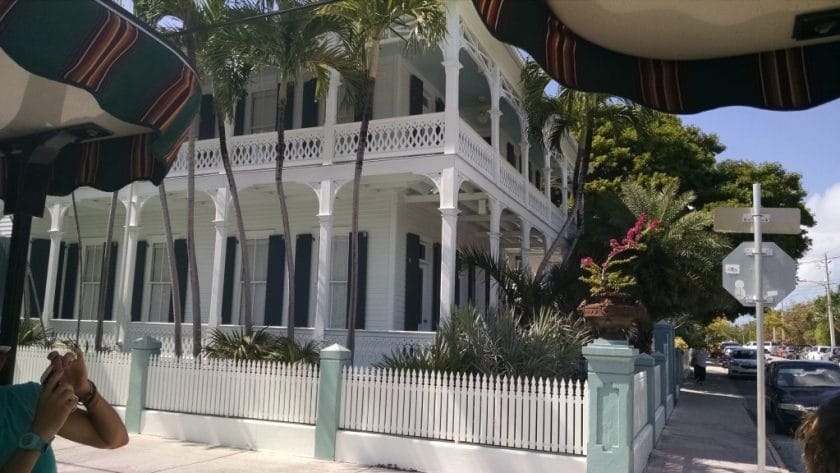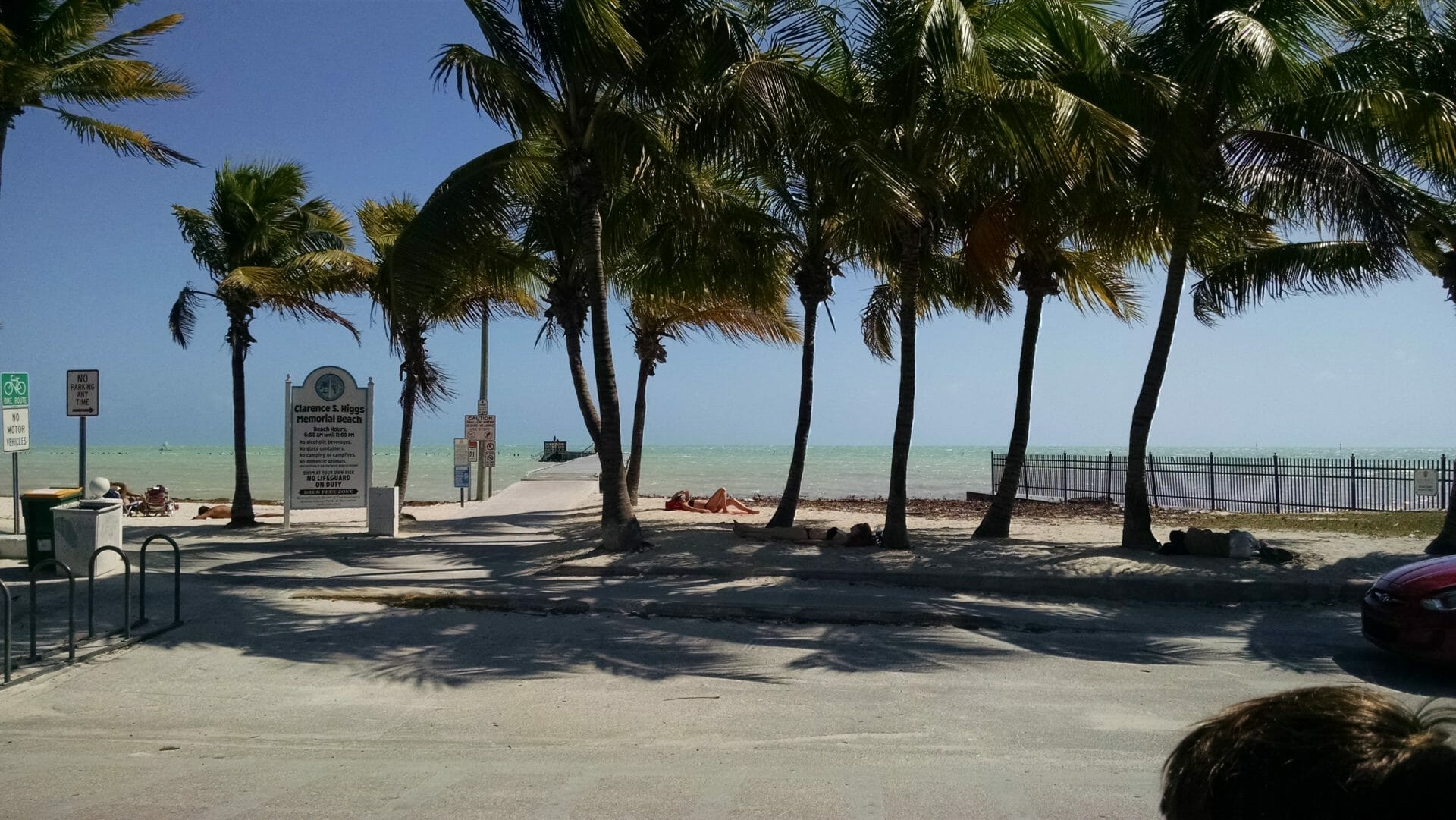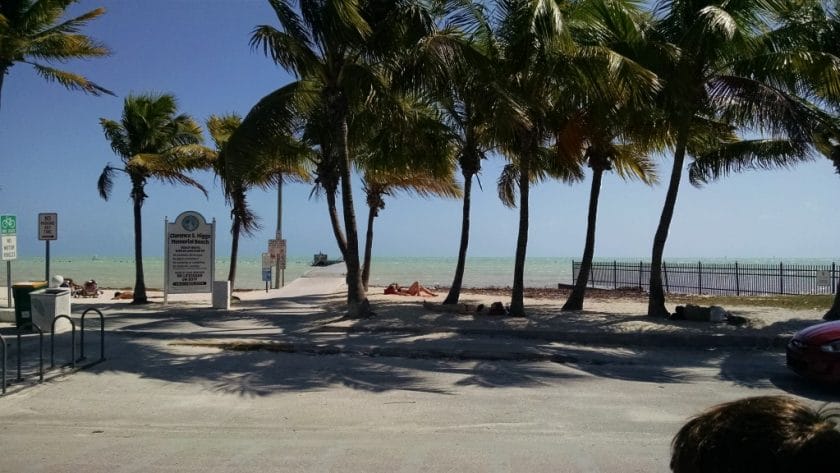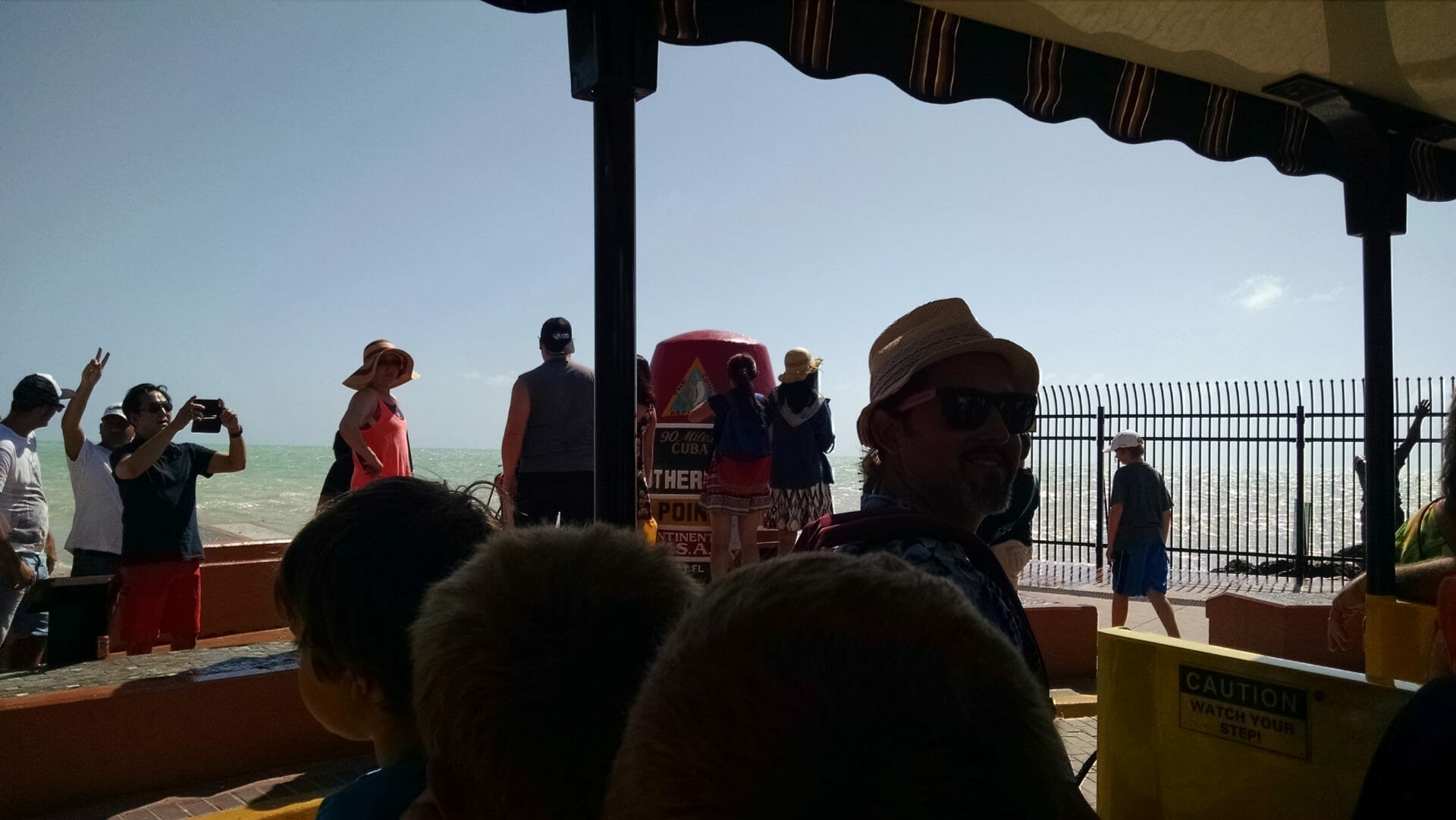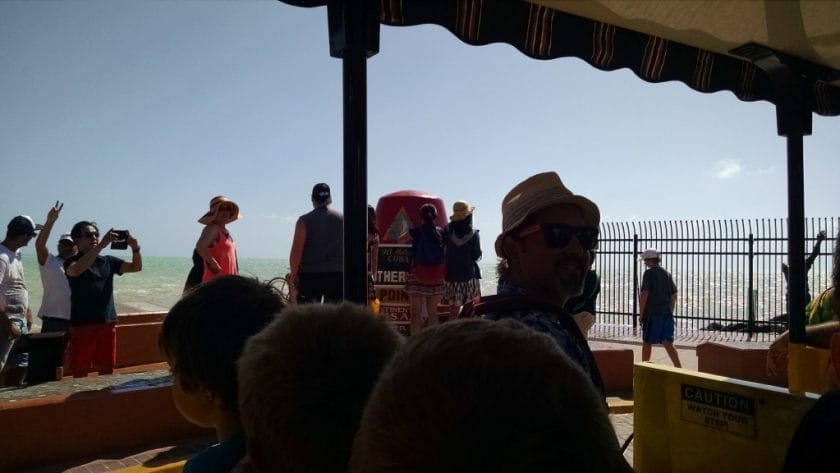 If we would have had more time we would have gotten off at each stop to explore a little bit more since you are able to get on and off the train. We also didn't realize that when you buy your ticket it is good for 2 days! So we should have planned a little bit better to get our money's worth.
Overall I thought it was a good way to see the city and we saw more and learned more then we would have if we were just trying to walk around. If you are interested in seeing what Key West looks like I would recommend taking a ride on the conch train!
Pricing: $30.45 for anyone over 13 years old. $27.41 if you buy your ticket online. Kids 12 and under are free!
Hours: 9am – 4:30pm daily. (Tours depart at least every 30 minutes. When demand increases, they increase frequency.)
What to pack: Snacks and water for the kids. Unfortunately there is no alcohol allowed on the ride.
Family friendly: Good for any age. However the first 45 minute leg gets long and can be boring if your kid isn't in to scenery. This is where the snacks come in handy.
Busy: I really think it is just luck of the draw if it is busy when you get there.
Length of stay: Whole thing took about 2 hours. However if you get on and off you could use it all day.
Money: Can pay with cash or credit card
Stroller: You can put your folded up stroller up in the front when on the train.
Do they have food: No food is for sale so you need to bring your own.
Bathrooms: There is a bathroom (and time to go) after the first leg but not on the other one's – if you plan on staying on the train.
Goods to purchase: Gift shop at the 1st stop
RV accommodating: NO – I would not recommend driving your RV into downtonw Key West. Very tight roads!
Groupon or other online coupon: If you purchase your tickets online they are a few dollars cheaper. And kids are FREE!
Pictures: Lot's of great opportunities to take pictures while you are on the train
Tip: Sit in one of the inside rows (not on the end) and towards the middle if you want to avoid the sun.
DISCLOSURE: This post may contain affiliate links, meaning I get a commission if you decide to make a purchase through my links, at no cost to you. Please read my disclosure for more info.