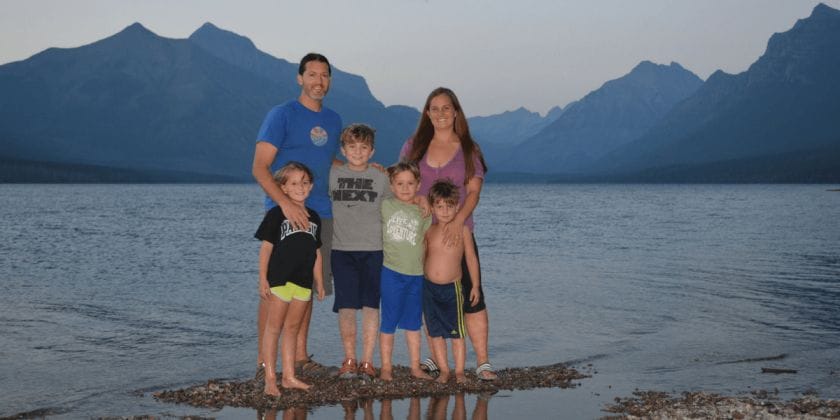 Announcing the Crazy Family Adventure podcast!
We are so excited to bring you the first episode of the Crazy Family Adventure podcast.
Here are some of the things that you can expect to hear on the podcast:
We love talking about RV life and the reality of what it means to be a full time traveling family and to live in less then 200 sq. feet with a family of 6 and a dog. We are honest and open about the reality that it isn't all a vacation. There are a lot of challenges that come along with this lifestyle.
We also like to share all the cool places you can visit and things you can do with kids around North America. There is no reason that travel and adventure have to stop when you have kids. Traveling with kids adds a whole other element to the experience. It's also an amazing way to deepen your family bond and to grow as a family.
We will also discuss the ins and out of RV living around how we unschool our kids, how we plan where we are going to go, what we love about full time travel, what we hate about full time travel, what the hardest part about it is, and the questions you should ask yourself before making the decision to hit the road full time as a family.
We will also share how we afford full time travel and talk about how we started a virtual business in order to fund our full time travel lifestyle. The freedom it has given us to live our dreams and be in control of our day and time is amazing.
Living in a camper isn't always rainbows and sunshine but it definitely makes life interesting and we are so excited to share it with you to hopefully help inspire you, help you plan to get on the road with your family or just to answer some questions you may have about this lifestyle!
In this episode, we talk about:
How we became a full time traveling family
Our timeline for transitioning to the full time lifestyle
How we transitioned to remote work
Why freedom is addicting and how to get more of it.
Resources mentioned in this episode:
Latest posts by Kelsey Henry
(see all)
DISCLOSURE: This post may contain affiliate links, meaning I get a commission if you decide to make a purchase through my links, at no cost to you. Please read my disclosure for more info.