Camp Gulf by Destin, Florida! It was awesome!! Coming in December the weather can be cool – but we got really lucky and it was beautiful! At Bass Pro Shop they had a Christmas wonderland and I told myself we would save it for a rainy day. Guess what it NEVER rained – so we never went – which was ok with us!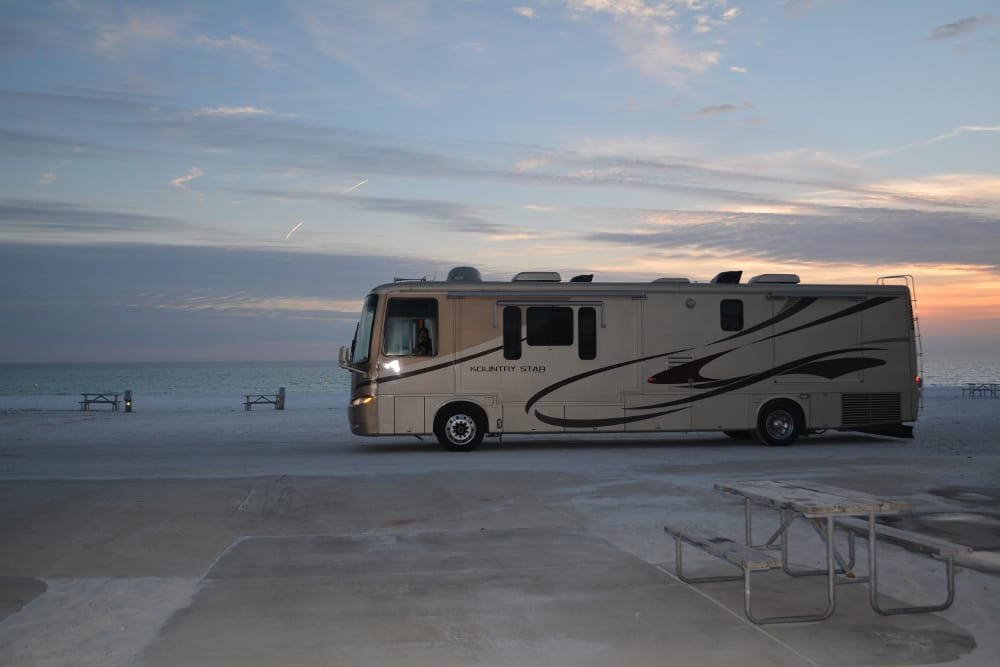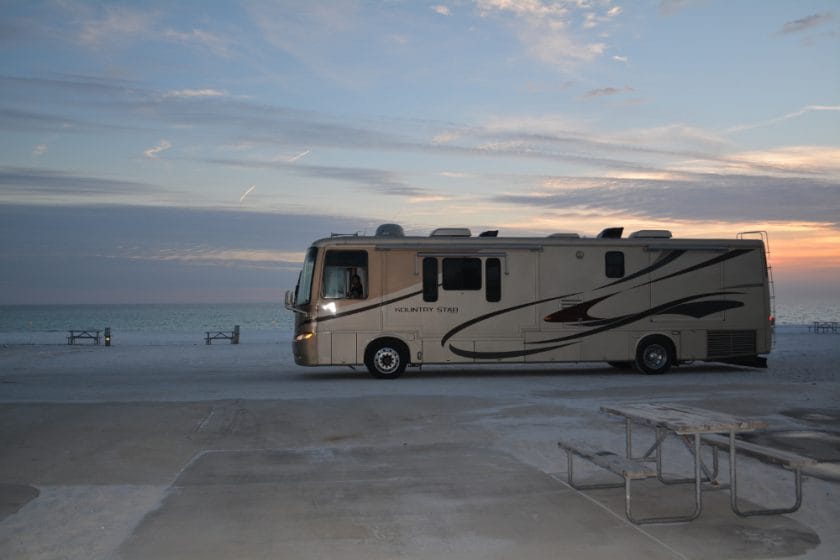 We spent most of our days hanging out on the beach and enjoying the white sand. We also did a lot of swimming in the pool – that was enclosed in a dome so it was heated and warm and the hot tub! It was interesting listening to Christmas music in a hot tub in December! We kept saying – yes this is how you get ready for Christmas – verses being in the cold in Wisconsin!
They also had a park and a basketball hoop so we spent some time there too.
Good or bad we had a premium outlet mall right across the street . . . and a nice outside mall not far away along with a Target and any other store you would need. I did most of my shopping online – and sent the boxes to my parents (Thanks Mom and Dad!). But we were able to get a few things in Destin and the kids all got fancy Christmas clothes! I found this really cute dress for Melia and she tried it on and loved it! Then Cannon asked when he gets to get his fancy clothes. I asked him what fancy clothes he wanted and he said a shirt with a tie and a jacket to go over and a hat. He had it all figured out! We went to Target and found him the whole suit outfit – he looked so handsome! Then we were able to find one for Carson too! I didn't even try with Knox since I knew he wouldn't want to wear it. At this point he won't even put on a pair of jeans!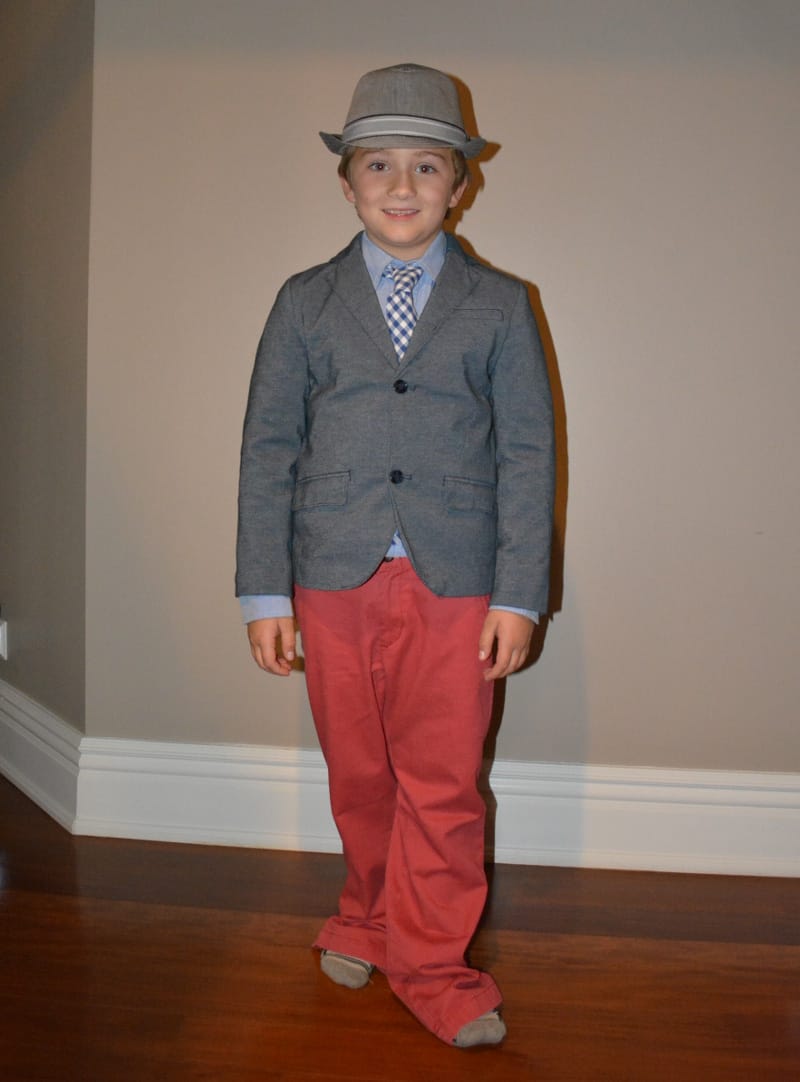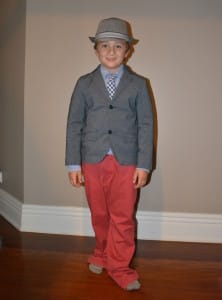 When we go to parties we always try to dress the kids in nice and comfortable clothes – so I never would have made them wear a tie or suit jacket. But since they asked we said yes – and they looked so handsome! Granted they only kept them on for so long and then they wanted to take it off and put shorts and a t-shirt on.
I missed shopping – so it was fun to have all these awesome stores right there! For money reasons it is a good thing we don't always have a mall right across the street from the campground!
We also visited the Gulfarium. It was really cool! It was up close and personal and really neat to see all the animals that are right out in the ocean – right where we were. They had a Sea Lion show, a Seal show, a Dolphin show, and then a lot of other sea animals that we could see. The kids really enjoyed looking at the sea otters! The people working there were walking around and would come up and ask if you had any questions. It was a really cool place and well worth the stop.
Our spot was about a 100 feet from the start of the beach – and since it wasn't a busy time – a lot of the time there were no RV's in the spots right on the beach so we had a perfect, unobstructed view of the beach and ocean! With pets you couldn't be right on the beach. When we got up in the morning we looked right out the front RV window out onto the beach and ocean and with our windows open we could hear the waves crashing. Craig and I kept talking about how we couldn't believe that we were actually "living" here. It was so beautiful and exactly what we had wanted when being by the beach. It is times like this where we sit back and say YES – all the work and effort that went into getting here was worth it!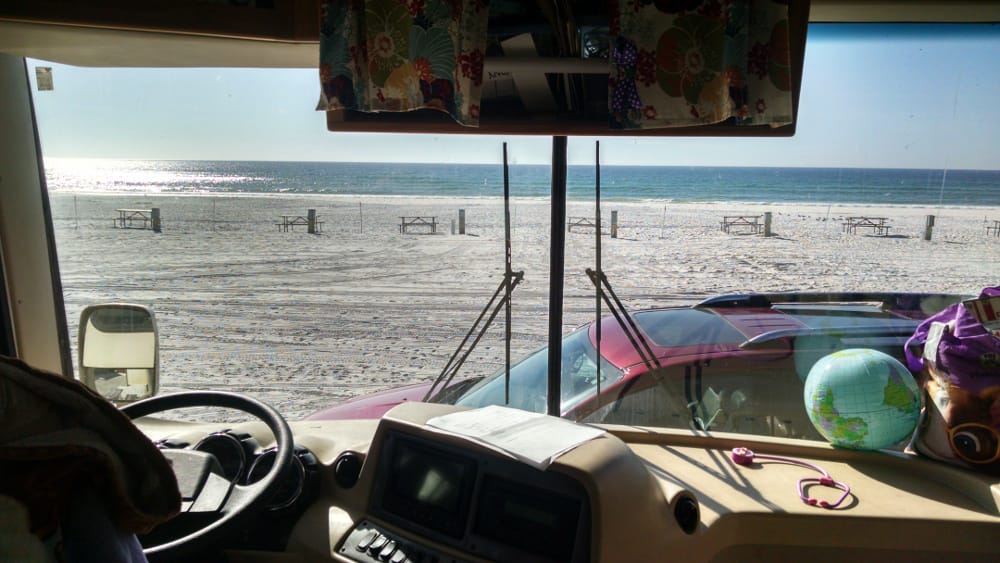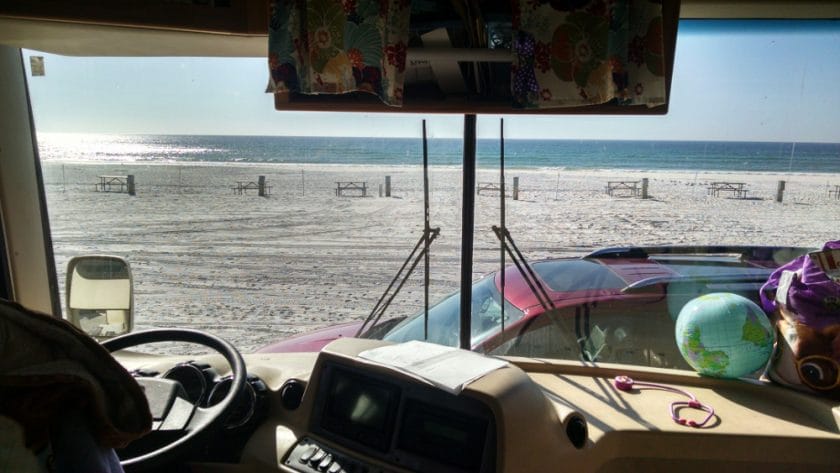 We had a few RV repairs that needed to happen while we were here. 1 – our stairs going out of the RV broke and would not come out. 2 – we needed a new toilet – the seal on the old one was broken and the toilet was just old and pretty stinky! Craig was able to fix both things – he has been amazing at learning how to fix things and doing research and taking care of everything! I felt bad for him having to do the toilet – it was GROSS!! But he did it and now we have a nice new toilet – that actually farts when you flush it – oh the irony!
In-between the shopping and RV repairs we spent time hanging out on the beach and took a walk one day about a mile down the beach to a restaurant that was on the beach and then walked back. We saw jellyfish on the beach and one day we also saw dolphins swimming about 100 feet out!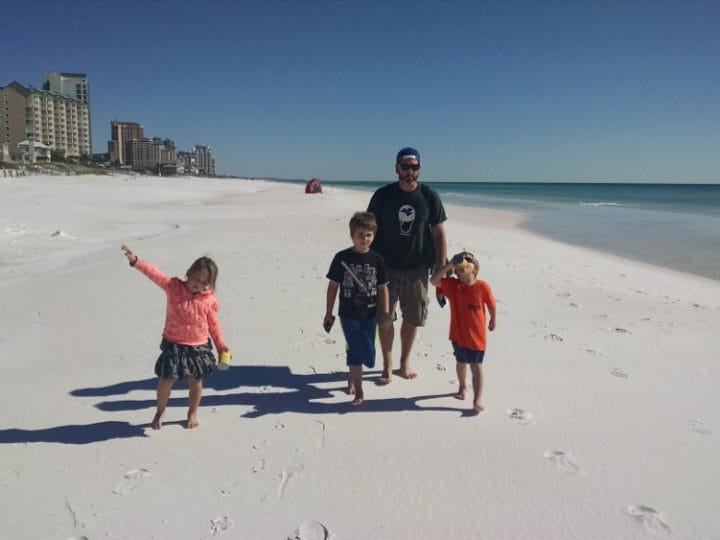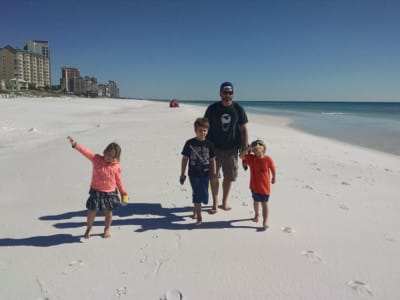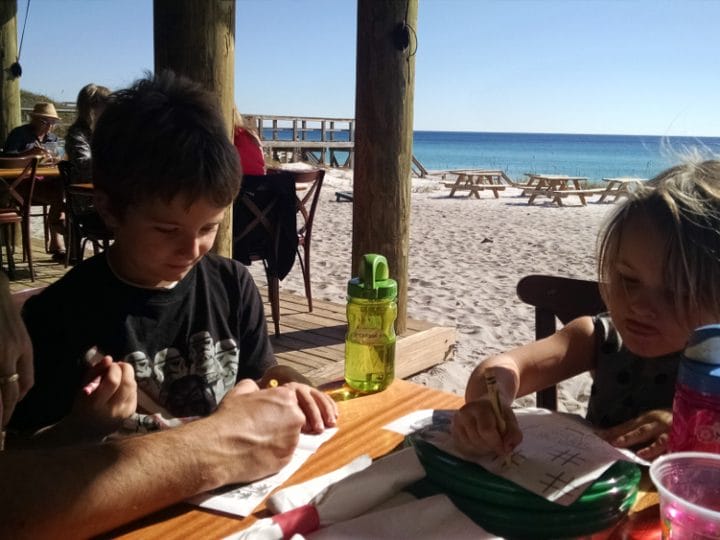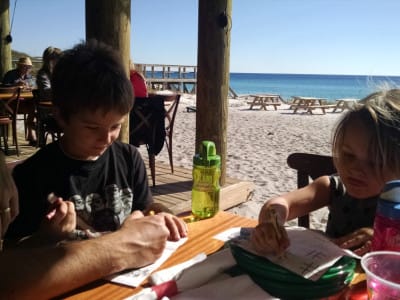 This RV resort is the type of place that we could come back to and stay for a couple of months and we plan on doing that next year! It was nice to just be in one place for 3 weeks since we have been doing so much moving around. The resort also had cabins so if you are interested we would highly recommend it! The beaches on the Gulf coast are gorgeous! And we loved the 65 to 70 degree weather – it was so comfortable outside – not to hot and not to cold!
DISCLOSURE: This post may contain affiliate links, meaning I get a commission if you decide to make a purchase through my links, at no cost to you. Please read my disclosure for more info.