Our week.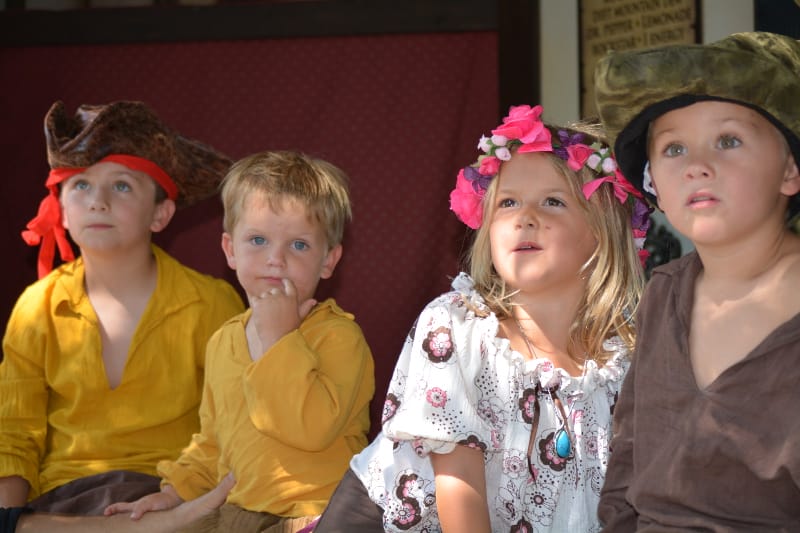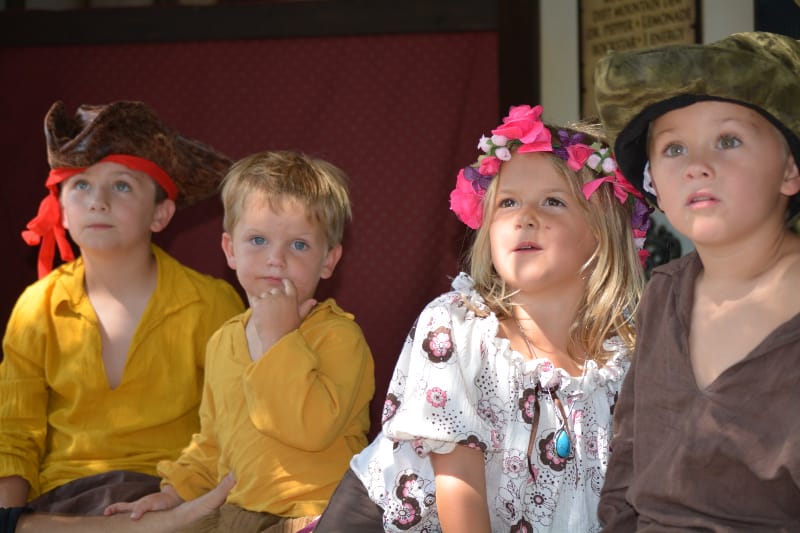 We started the weekend off by celebrating Carson's Birthday. One of the kids concerns when we left the house was how we were going to celebrate their birthdays. They were use to having huge birthday parties at our house so they weren't sure how it was now going to work. We did Carson's at Monkey Joe's and it worked out great! Plus it is a lot less work then having a party at your house! Craig was wondering why we hadn't done parties like this sooner!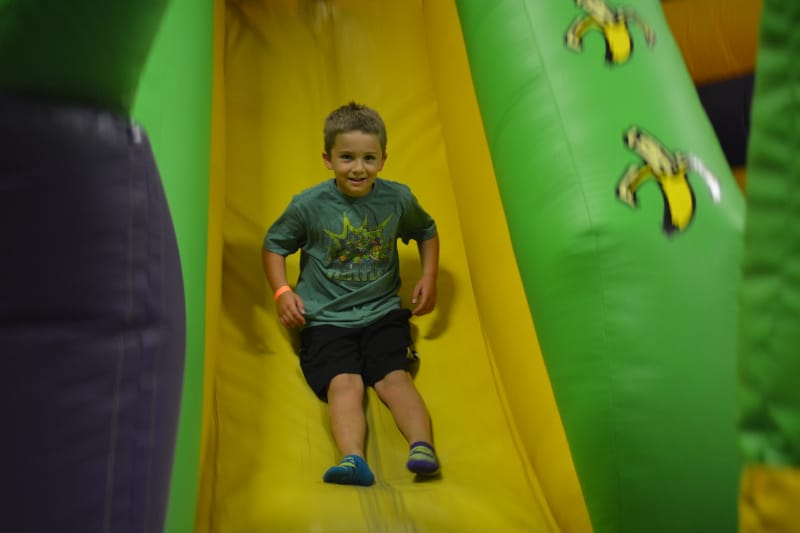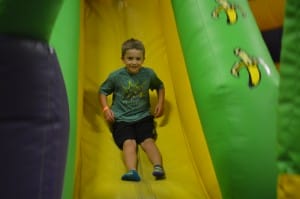 We then spent Sunday at the Bristol Renaissance Faire – Which I highly recommend! We went all out this year and bought costumes for everyone – which makes it a lot more fun! The kids love going there and just playing on the pirate ship, in the sand box, on the stage, and dancing around. They also like the Joust and being Knighted by the queen. We watched the mud show – Trojans, Trojans, We will never break, huh (with a hip thrust)! We left with one large sword and one large hammer!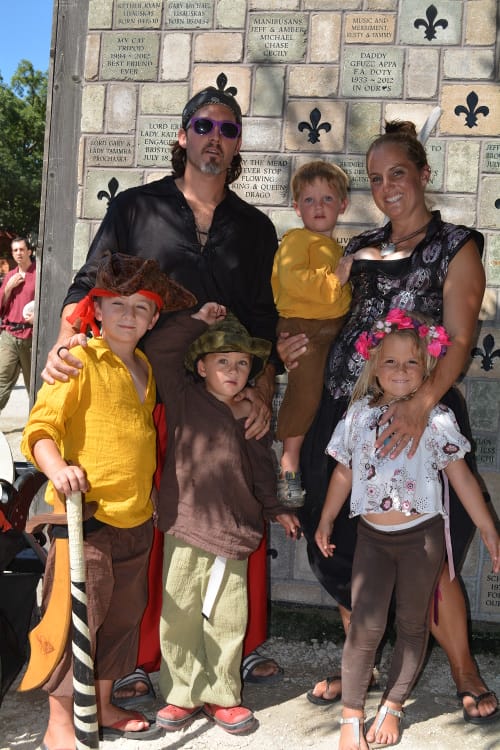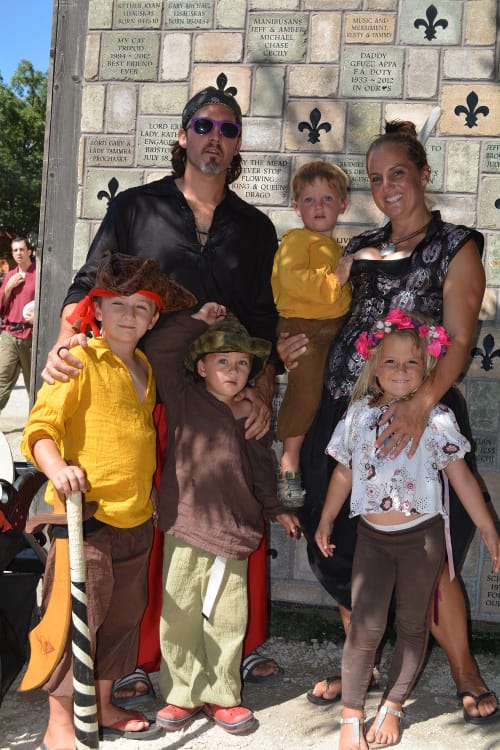 Then on Monday we spent the day at the Campground just hanging out – Carson kept asking when everyone was going to leave so we could have the park to ourselves! Here is a picture of the kids getting ready to take over the Campground! It is so fun to watch them come up with projects and ideas for playing!
They spent a big part of the day setting bricks up on the rock pile at the campground. They had a whole path set up. Then on Tuesday the campground workers came and put the bricks back on a pallet and shrink wrapped them . . . guess the kids shouldn't be playing with those.
The rest of the week was spent hanging out, playing, and going to the store with Carson's birthday money to get some new toys.
Decisions we made this week:
– Bought a TV for outside of the RV – figured we needed this for Football season – if I wanted Craig around to help with the kids!
– Continued to work on getting my Virtual Assistant business up and running.
– Craig is working on writing a mobile game app.
– Craig is working with his boss to figure out a way for us to head south during the winter.
– Looked into going to Tennessee during November
– Looked into going to Texas during December
Then on Friday our friends came to camp for the weekend! So much fun!
DISCLOSURE: This post may contain affiliate links, meaning I get a commission if you decide to make a purchase through my links, at no cost to you. Please read my disclosure for more info.