HOW TO START YOUR VIRTUAL BUSINESS SO YOU CAN TRAVEL FULL TIME
Do you dream about traveling full time? It is possible! With a virtual business you are able to become location independent and work where you want when you want.
Not sure what business to start? At the beginning of the course, we will walk through how to figure out what the best business is for YOU. You want your business to be something you enjoy, that makes you money and allows you to travel.
Wondering how to get your business up and running? I get it! Starting is the hardest part. We will go through a step-by-step process to show you where to start and what steps to take to grow your business.
How can I start a business while still keeping up with my current bills and life? I will be the first to say it isn't easy and will take dedication. Which is why I have made this course very straightforward with actionable items right out of the gate to get you to your end goal as quickly as possible. No fluff, just straight steps and tips for making your dream a reality.
Who The Course Is For
The course is for anyone with or without experience who is looking to create a service/solution based business that they can do from their computer/laptop anywhere in the world. It will teach you how to choose a service/solution that you provide to clients using the internet and your computer. The first of 6 modules will walk you through how to pick what service/solution you will provide to clients.
The course is for people who are willing to push their comfort zone and learn how to think outside the box and create a service/solution based business using the knowledge they currently have. Small businesses need help with all aspects of the online side of their business. The course focuses on how you can help those small businesses have a stronger online presence.
What The Course Will Cover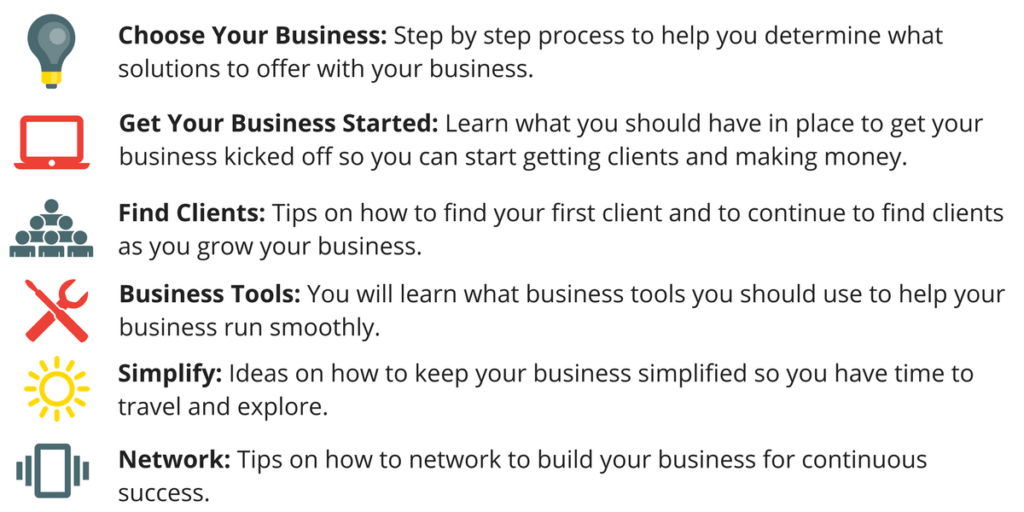 Course Includes
6 Modules with over 30 lessons that you can read at your own pace on your own time
Multiple worksheets
Bonus material:

Top 10 Tax Mistakes New Small Business Owners Make
5 Keys To Successfully Branding Your Business
How To Start A Website
Why Masterminds Are A Good Idea
Top Tips From Current Entrepreneurs Who Are Traveling Full Time

An exclusive Facebook group for asking questions and ongoing support
Meet The Course Creator: Bryanna
Bryanna and her husband, Craig, made the decision to sell their house, buy an RV, and travel full time with their 4 kids and 2 dogs. At the time, her husband was working a remote 9 to 5 job from their RV and had to make a trip back to Wisconsin for 1 week every 8 weeks. They quickly realized they didn't enjoy Craig sitting at the table working all day while Bryanna and the kids were out exploring.
This led them to discuss the option of Bryanna starting a virtual business (that Craig would eventually join) so they could work on their own schedule. Bryanna and Craig did just that and now run an online business called Virtual Powerhouse that funds their travels.
They work when they want and where they want and enjoy heading out in the middle of the day on a Wednesday to go explore National Parks, new locations, or just to hang out together as a family. The freedom to take control of their own time has allowed them to grow as people and as a family. You can check out their adventures at: www.crazyfamilyadventure.com.
Bryanna is super excited to share the process of starting your own Virtual Business so you to can either travel full time, work from home or just take control of your own time so you can do the things you love!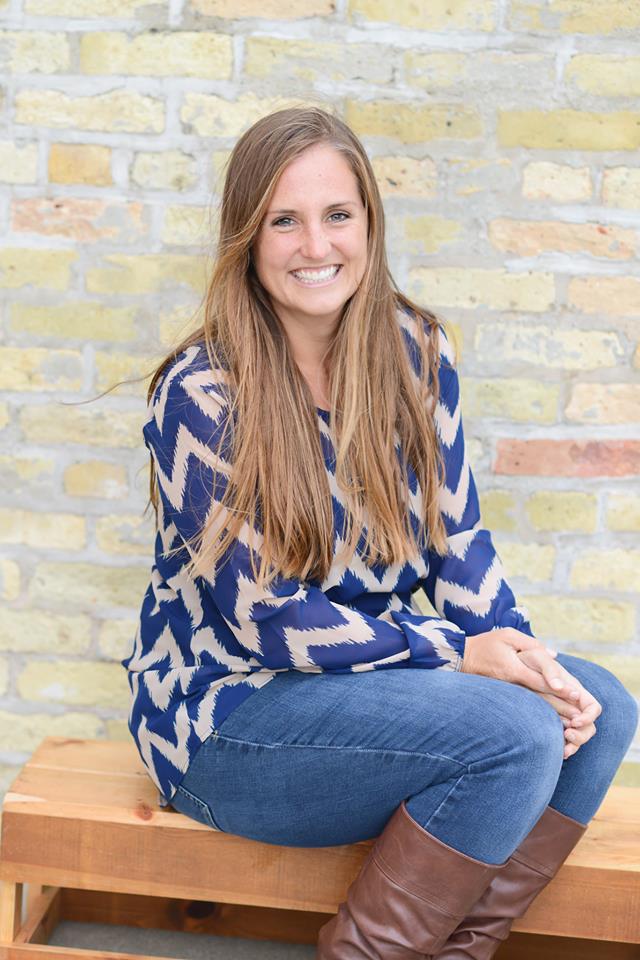 What To Expect With The Course
START YOUR BUSINESS IN 30 DAYS
The course will give you the tools and direction to start your business within 30 days. It isn't about building a huge email list or reaching 100's of clients. Instead it is about what you need to do to get your business up and running so that you can start making money quickly.
WORK LESS TRAVEL MORE
If your goal is to travel full time or spend more time with your family, you aren't going to want to build a business that you have to work 60 to 80 hours a week. This course will help you create a business where you are working the number of hours you want to work each week, so you still have time to do a lot of the things you love. What's the point of traveling, if you can't go out and explore the places you visit?!
This is your business, so you want to focus on doing things that you enjoy. When you have your own business, you have the option to choose what you are doing with your time. This course will help you determine what those things are and how to get paid for them.